Independence Diary: Scottish Socialists Push for Yes Vote to Smash 'British Imperialist State'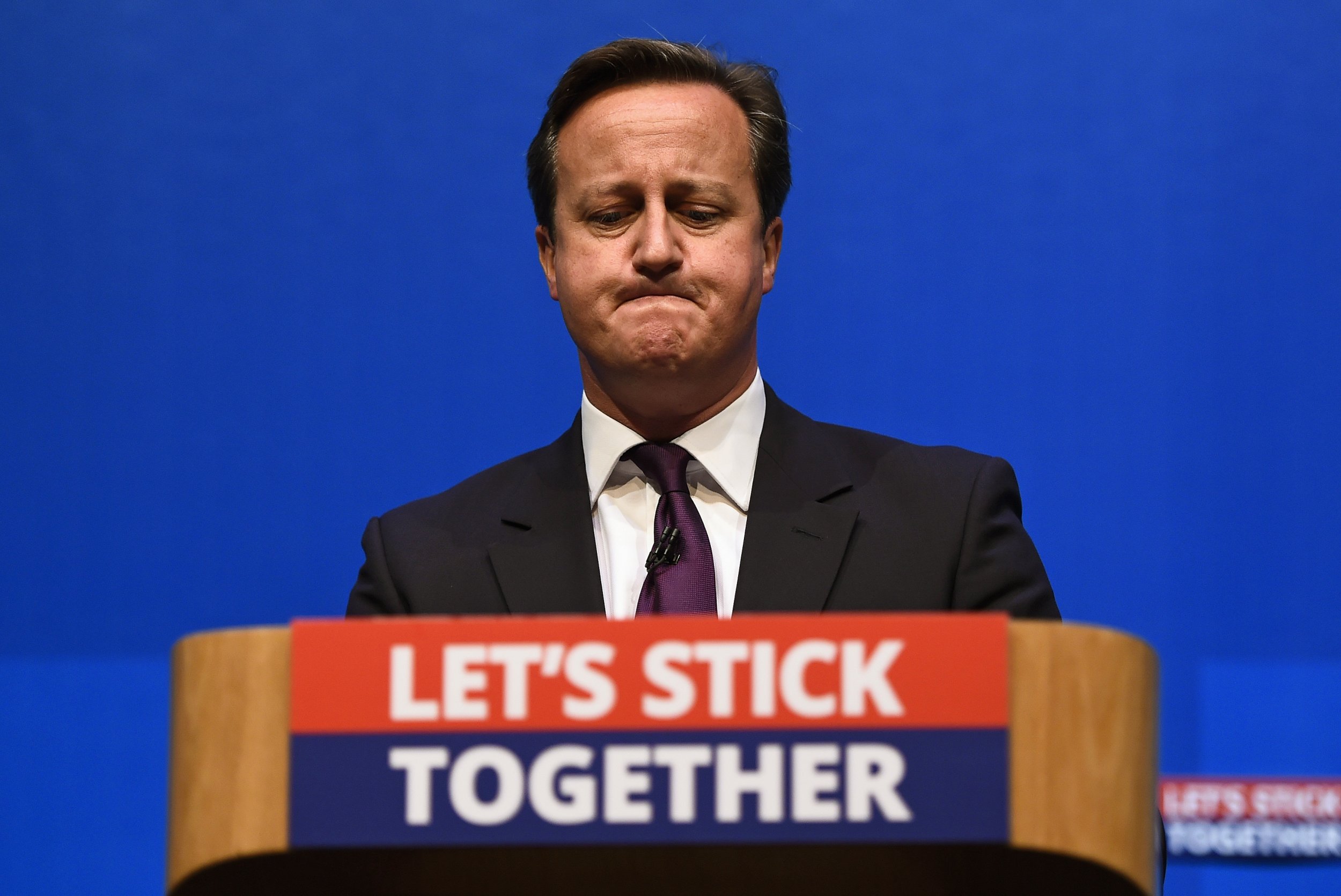 While most Scots have been debating whether to vote yes to ending their three century long union with England in Thursday's referendum over trivial issues like currency, cuts to the health service, and the value of North Sea oil, the Socialist Worker's Party (SWP) has been campaigning on a rather different platform.
In Glasgow's pedestrian city centre one Socialist Worker campaigner emerges from the canvassing stall with a megaphone. "We need a new left which brings together all socialists and radicals!" he bellows as his colleagues hand out Yes leaflets to passers by in front of an all red campaign stall.
Canvassing from under Yes campaign banners and signs reading "Stuff the Tories", Scotland's SWP is urging voters in Thursday's independence referendum to vote Yes to independence and "kick the Tories out for good". Not that they seem that keen on Labour either - some of the crowd that jostled and jeered Labour leader Ed Miliband into abandoning a shopping mall walkabout in Edinburgh were brandishing copies of the Socialist Worker newspaper.
"We want nuclear weapons out of Scotland, out of Britain and abolished across the globe," one campaigner tells me in Glasgow, also adding that a Yes vote would ensure an end to the "British imperialist state" which has "a long history of pillage and murder across the globe".
"The Union flag is rightly known as the Butchers Apron," he adds.
One of the leaflets being handed out gives Scottish voters five reasons to vote Yes to independence, number four on the list being "Stuff David Cameron". "Voting Yes would mean we never have a Tory government again."
The other four reasons include ditching nuclear weapons, stopping illegal wars, defending the National Health Service from privatisation and "stopping the bosses".
The race between pro-independence and pro-union sides is currently too close to call, with last Sunday's final weekend YouGov poll putting Yes on 46% and No on 47%, with 7% undecided.
The SWP takes part of the credit for the late surge in Yes support, with one leaflet insisting that "the Yes campaign has momentum because of the social movement behind it. Arguing for a society shaped by working class interests is what has inspired people."
The Scottish Nationalist Party, who could also lay claim to some of the credit for that surge, don't seem to echo the sentiment or ideology of their fellow Yes campaigners, if the looks coming from their own canvassing stall 10 metres down the same street are anything to go by.
Not all on the radical left are in favour of independence, however. Respect MP George Galloway has been touring the country for months in his now-trademark fedora and open-neck shirt combo, pleading with voters not to break from the UK.
"There will be havoc if you vote yes in September," he said, delivering a rousing speech for the anti-independence campaign at a debate in the national museum of Scotland in June. "Havoc in Edinburgh, throughout the land and you will break the hearts of many others too."
Scotsman Englishman: Two Friends, One Thorny Argument, an in-depth ebook on the Scottish independence debate, is available now from Newsweek Insights.