'Scout' Does a Reading and Other Celebrations for 'Go Set a Watchman'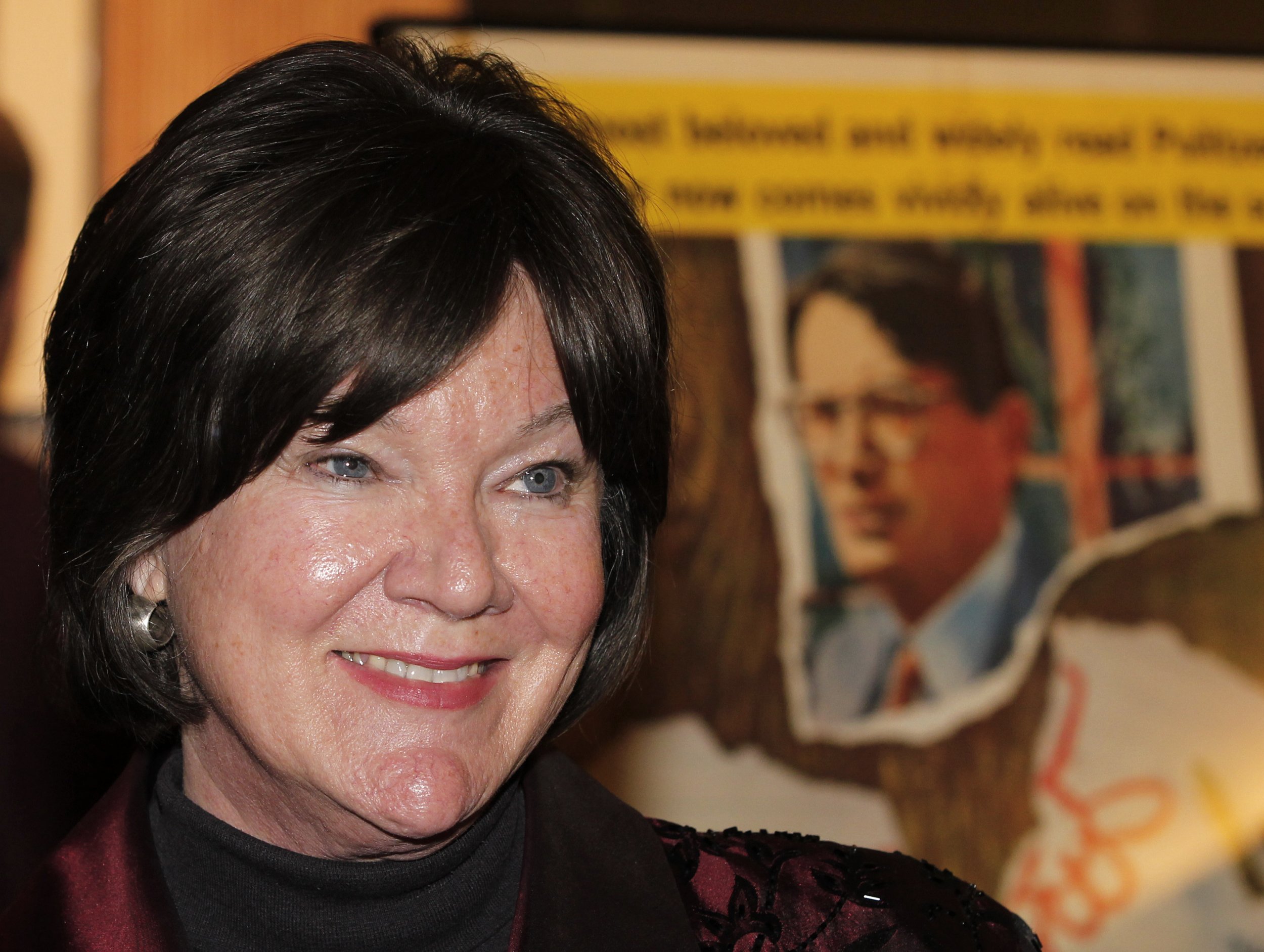 In the classic 1962 film adaptation of Harper Lee's To Kill a Mockingbird, Mary Badham played the novel's young narrator Jean Louise Finch, nicknamed Scout. She was nominated, at the tender age of 10, for an Academy Award for best supporting actress. Now, more than half a century after the film's release, another historic release date approaches: Harper Lee's long-awaited second novel, Go Set a Watchman, is set to hit shelves on July 14. That same day, Badham will read from both books at the 92nd Street Y in Manhattan.
"Of course at age 10 I wasn't aware of the impact Mockingbird had at the time, or the impact the film would have later, but it has been a special part of my life ever since," Badham is quoted as saying. "Now I am really excited about Watchman and being able to share it with Miss Nelle's loyal and passionate fans," she added, referring to the famously reclusive author by her infrequently used first name.
Go Set a Watchman is told from the perspective of a grown-up Scout, who returns to the fictional town of Maycomb to visit her father, Atticus Finch. In To Kill a Mockingbird, he's the small-town lawyer who defends a black man accused of raping a white woman. Lee's first and only book to date, To Kill a Mockingbird was published in 1960 and won the 1961 Pulitzer Prize for fiction.
Harper, an imprint of HarperCollins Publishing, announced its plans to publish Go Set a Watchman on February 3. The news sparked concern over whether Lee had truly been in favor of releasing the book, as friends feared she had been manipulated into it. She has historically preferred to stay far from media attention and avoided publishing a second novel for more than half a century. Nevertheless, fans' excitement at the prospect of another book by Lee did not seem to be tempered; the novel has already set a record as HarperCollins' most pre-ordered book and has become the most pre-ordered book on Amazon for 2015.
The 92nd Street Y's Poetry Center will host Badham for a reading from both novels and a question and answer session at 7:30 p.m. the day of Go Set a Watchman's release. The event will also be livestreamed on 92Y's website. The reading by Badham is just one of several celebrations planned around the book's publication, many of which will take place at bookstores.
The New York Times reports that Norwich Bookstore in Norwich, Vermont, will serve tea cakes and lemonade while Northshire Bookstore in Saratoga Springs, New York, is partnering with the Saratoga Film Forum on a kickoff party with a Southern buffet, screenings of To Kill a Mockingbird and a documentary about the author titled Hey, Boo (2010) and copies of the new book at midnight.
Every branch of Barnes & Noble will host a read-a-thon on July 13, reading To Kill a Mockingbird out loud from cover to cover. Some stores will have special guests on site for the read-a-thon, trivia, actors in period costumes, or film clips from the movie adaptation. The next morning, Barnes & Noble cafes will hand out free coffee to those who've purchased the new book.
PBS will broadcast an updated version of Hey, Boo as Harper Lee: American Masters on July 10 (with encore broadcasts also scheduled). Filmmaker Mary McDonagh Murphy, who also wrote a companion book titled Scout, Atticus & Boo: A Celebration of To Kill a Mockingbird, reportedly read an advanced copy of Go Set a Watchman before updating the film and will be on Twitter throughout the broadcast (using #HarperLeePBS). Murphy will also participate in other portions of the 13-day celebration planned by THIRTEEN, a New York City-area public media station.