Screaming Peacock Save Florida Man's Life in Wildlife Sanctuary Fire That Kills 41 Animals, Exotic Birds, Family Dogs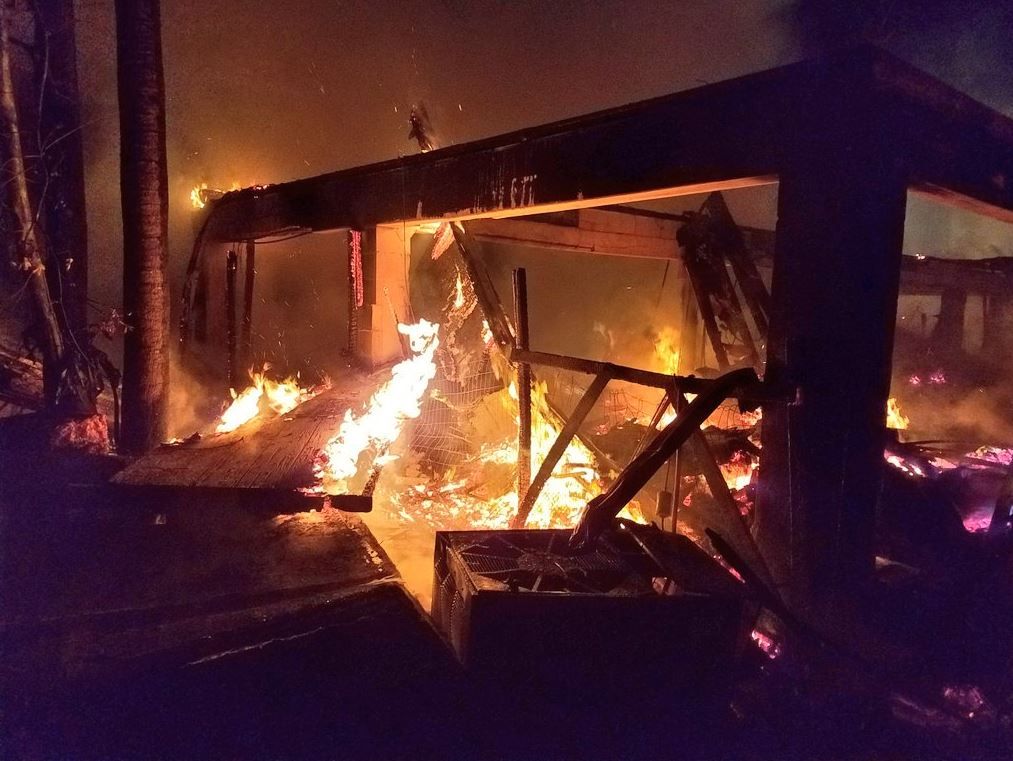 A home turned animal sanctuary in Orange County, Florida, was completely destroyed by a fire which broke out early Monday morning, killing more than 40 animals, according to local firefighters.
The owner, Jim Bronzo—who lives in the two-story house where he cares for orphaned animals—was asleep in the upstairs bedroom and was only awakened just after 1 a.m. when he heard one of his peacocks screaming, Orange County Fire Rescue said. Luckily, he managed to escape unharmed.
"If that peacock did not scream, I would've died in my bed in 10 more seconds," Bronzo told WFTV. "I just can't imagine what [the animals] must have been through. I just can't get it out of my mind. I'm still in shock."
First responders arrived at around 1.30 a.m. and were able to put the fire out, although by this point the house had been completely engulfed with flames. While Bronzo managed to save a few of the animals that were inside, at least 41 are thought to have perished, including dogs, snakes, parrots and four giant tortoises.
Bronzo told WFTV that he tried to rescue his dogs, who were sleeping on his bed, but only managed to save one—a puppy called "Yoshi."
"I had no clothes on, no phone, no nothing," Bronzo said. "I couldn't even call for help, I couldn't find my phone. I ran up to get the dogs out and I screamed at them. They got scared and they all scattered."
Some of the animals managed to flee the house to escape the fire and neighbors have reported seeing llamas from the sanctuary wandering around the neighborhood. One of these is a llama named "Dalai," which was once owned by late comedian Robin Williams, The Orlando Sentinel reported. Some of the escapees have been found alive, including Camille, a small racoon which often slept on Bronzo's bed.
In the morning after the fire, several volunteers showed up at the burnt house to help Bronzo. Some brought food donations, while others assisted with tasks such as rounding up the escaped llamas and moving the rescued animals into transport containers.
"He's got a lot of friends, he'll be OK," Jennifer Foster, one of the animal rescue volunteers who showed up at the house and a friend of Bronzo's told the Sentinel. "But he's going to need a lot of help."
Bronzo set up the Second Chance Wildlife Sanctuary in the mid-80s after giving up his job as an animal trapper, which often involved euthanizing creatures he had been called to remove. At some points, he has had more than 300 animals in his care, including everything from bearded dragons and exotic birds, to goats and swans.
In an effort to help Bronzo rebuild his home and sanctuary, friends have set up a GoFundMe page with a goal of $200,000. More than a quarter of this target has been raised already.
"Jim Bronzo has dedicated his life to saving animals," the page read. "All animals, including those no one else will take—llamas, peacocks, pigs and so many more. Early this morning it was those very Peacocks Jim saved, that saved him. He is blessed to have gotten out alive while trying to save his dogs and cats. Dozens of animals perished. The entire structure is gone. Jim was unable to have insurance on the contents of the property and it is a total loss. 38+ years, his life's work. Please help him rebuild. Jim lost everything personally as well, his clothes, photos, phone."
Fire officials have begun an investigation into exactly how the blaze began, however, it is not currently being treated as suspicious.