Doing Cartwheels With Alan Alda: Celebrating His Life as an Actor, Writer, Humanitarian, Communicator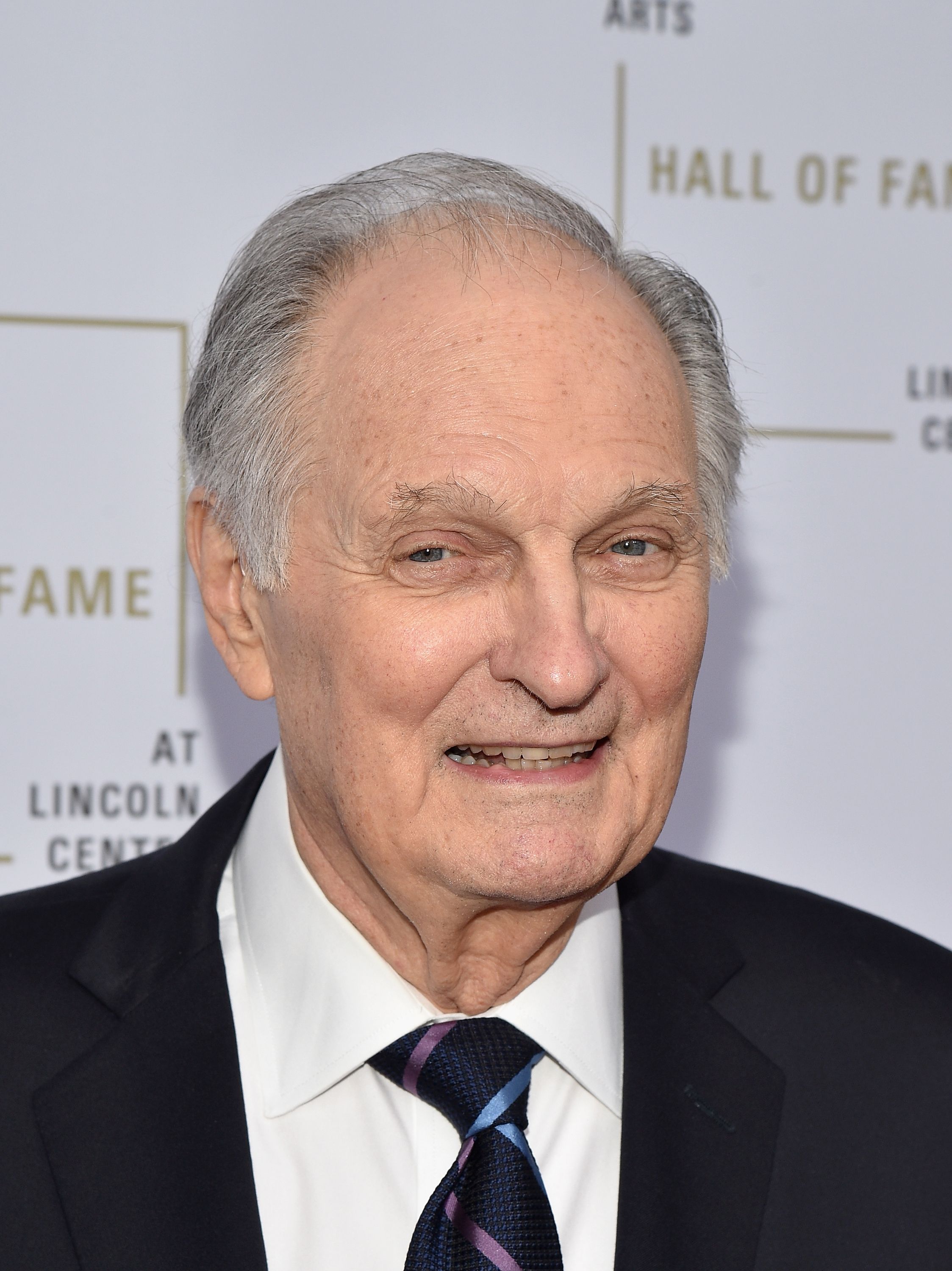 Veteran actor Alan Alda flipped when presenter Penny Marshall announced him as the winner of a comedy writing statue at the 1979 Emmy Awards.
"It meant so much to me to get an Emmy as a writer that I did a cartwheel on the way to the stage," he told Newsweek Friday. "I'm amazed and excited about the SAG award, but at this point in my life I kind of doubt that my feet will come off the ground."
He doesn't expect to duplicate the feat when he accepts a prestigious lifetime achievement award at the 25th Screen Actors Guild Awards on Sunday. But he seemed to be flying high when taking stock of a career chock-full of successes on and off the stage.
"I've had a wonderful time and I'm looking forward to lots more," said the 82-year-old about his successful career.
Tom Hanks, two-time SAG winner and two-time Academy Award winner, will present him with the SAG Life Achievement Award, much to Alda's delight. Annually, the union honors an actor for career achievement, humanitarian accomplishment and for nurturing the "finest ideals of the acting profession."
Yet, the cartwheel-happy Emmy for Outstanding Writing in a Comedy for an episode of MASH remains his most prized award among a plethora of prizes during his varied career because he always wanted to be a writer. MASH won eight Golden Globes and dozens of Emmys, plus many other awards during its 1972-1983 run.
But Alda's humanitarian instincts have led him to other endeavors and interests away from the spotlight, as well.
It's "about time," Alda said, that the #MeToo movement in Hollywood has taken hold in other sectors of society.
"The abuse in the entertainment industry has understandably got the attention of the culture," he said. "I'm glad to see that there's an effort to leverage that attention to spread awareness to all the other parts our lives, as well."
Alda has the distinction of being one of only six people to receive Oscar, Tony and Emmy nominations in the same year.
The father, grandfather, actor, producer, writer and communicator will always be most remembered for his multiple Emmy-winning role as the moral, wise-cracking Hawkeye Pierce on MASH.
But he is also a long-time feminist, even when it was a bad word among all but the most hard-core activists.
"I've been an outspoken feminist for about 47 years. For ten years in the 70s and early 80s, when I wasn't in front of the camera, I was lobbying legislators and helping organize support for the Equal Rights Amendment to the Constitution."
However, he is astounded women are still fighting for constitutional protection.
"It amazes me that even today we don't have in our constitution an explicit guarantee of equality under the law regardless of sex," Alda said.
When asked how the women's empowerment #MeToo movement — formed after several Hollywood actresses spoke out about men in power shutting down their careers if they did not submit to sexual intimidation — will influence better equality for all women, he said: "We're in a moment now, when women are on the move, hitting back at abuse, and I find it stirring. I want to see that movement toward justice grow in every sector of our lives — on the factory floor, in the office, on the farm, in the laboratory — everywhere."
Behind the scenes, Alda's pet projects include a communications center at Stony Brook University in New York and a podcast. He draws upon his self-taught acting skills to teach communication skills at the center he co-founded.
"I'm most proud of my work with the Alan Alda Center for Communicating Science," he said. "We've trained over 14,000 scientists and medical professionals in this country and abroad. We use improv techniques I learned as an actor to help people communicate with clarity and empathy. It works beautifully, and the response from researchers and physicians has been extraordinary. And I'm having a wonderful time on my podcast Clear+Vivid."
Breaking into the trendy world of podcasts, Alda clearly feeds a passion to help others better communicate in a world that could use improvement on that front.
"Clear+Vivid is a real success," he said. "I love doing it. I talk with the most interesting people and hear stories that are fascinating. We explore what is extremely important now — how we relate and communicate with one another."
Among the celebrities he has interviewed on the podcast are Michael J. Fox, Itzhak Perlman, Judge Judy, Ann Patchett, Tina Fey, Senator George Mitchell, Dr. Ruth and even a leading hostage negotiator.
His endless curiosity plays a big role in his pet projects.
"I'm just curious and want to know more, which is one reason I want desperately for scientists to communicate with us about their work in a clear and vivid way," he added.
Like Hawkeye, who — even in reruns — does not back away from sensitive or confrontational conversations, Alda seems to thrive his guests' world views on the Clear+Vivid podcast.
"And the amazing thing is as far flung as their interests are, their insights into relating and communicating work in all other aspects of our lives, as well," Alda said.
Asked whether an actor who makes movies for the public should take a stance on current affairs, he said it's a personal decision: "I hope that all people who have access to a microphone are as well informed as they can be. For me, I decided decades ago that I would not talk politics in public any more, but instead contribute in ways I'm best prepared to be helpful: acting, writing and what has grown out of that experience — teaching communication."
Yet among all the mediums he has mastered, the stage is where he feels most comfortable. Most recently, he starred with Candice Bergen in the 2014 stage revival of Love Letters. But he earned Tony Award nominations for The Apple Tree (1967), Jake's Women (1992) and his role as Shelly Levene in Glengarry Glen Ross (2005).
Alda picked up acting by doing, as he never had formal training.
"I learned by watching from the wings," he said. "I don't recommend not training. It takes a lot longer."
Speaking of longevity, he and wife Arlene have been together over six decades.
"In March we'll have been married for 62 years. Arlene says that the secret to a long marriage is a short memory," Alda said.