Does Screen Time Hurt Kids? Gaming Disorder Diagnosis is 'Premature,' Experts Say
Children don't need to unplug their gaming consoles just yet, experts say: screen time probably won't melt kids' brains.
In an address at the Science Media Center in London, biological psychologist Peter Etchells said evidence against technology use is "premature," and the World Health Organization's recent classification of gaming disorder could "pathologize" a hobby that might not be as harmful as health officials warn.
"I don't think policy should be informed by moral panics, which is what it feels like is happening at the moment," he said.
Existing studies on screen use show a weak association with depressive behaviors, Oxford researcher Andy Przybylski said. The surveys, which relied in child- or parent-reported data, lack results of the long-term effects that linger after its immediate use.
Removing internet access blocks children from accessing public information, Etchells added, which could be seen as a "violation of human rights."
"The best evidence that we currently have really suggests some screen time, some video game playing, is better than none at all, particularly for child wellbeing," he said.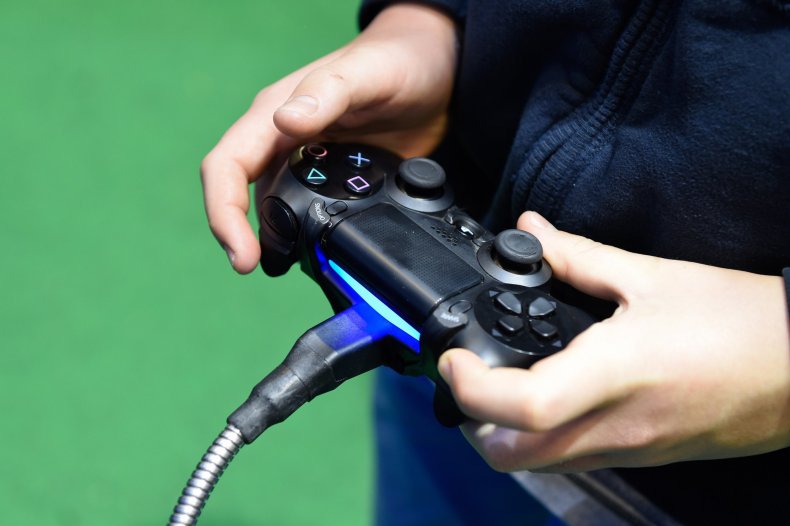 Max Davie, a health promotion officer for England's Royal College of Pediatrics, said while evidence proves the link between excessive device use and obesity and poor sleep, the solution starts with parents.
"Whatever we say about the evidence around screen time, we have to have boundaries about when it is appropriate to use it and when you have to do other stuff, particularly when children are growing up," he said. "But that's basic parenting; that isn't anything new."
Panic about excessive device use spread across the U.K. when the British Health Service blamed a burgeoning mental health crisis among teens on technology and social media. In response to concerns about digital overuse (the video gameFortnite has caused the greatest stir recently), schools have adopted new guidelines for limiting student devices, while France banned them from school property completely.
The American Academy of Pediatrics released recommended screen time limits in 2016, which suggested one hour per day of "high-quality programming" for kids ages 2 to 5 and "consistent limits" on older children's technology use. A study published the following year called the limits "too restrictive" and said parental involvement in digital activities mattered more than the amount of screen time.
Experts have sought more substantial evidence for devices' detriment before WHO officially declared gaming addiction an illness. Developmental psychologist Sue Fletcher-Watson criticized the use of "screen time" as an umbrella term that didn't differentiate children's digital activities and noted many older children use the internet to talk with friends or learn more about their world.
Screen time can enhance cognitive development if the activity is "high quality." Age-specific programs can improve literacy and even foster positive racial attitudes and creativity. Parent-child co-viewing and asking questions prompted by the programming is another psychologist-approved technique to engage children with technology in a health way.
As education becomes increasingly digital, screen time is now a built-in feature of school: homework assignments rely on Google, computer programs prime students for standardized tests and digitized textbooks cut costs. Some schools provide students with their own iPads, courtesy of the district, and encourage their use in the classroom and at home with parents.