Too Much Screen Time for Kids Linked With Poor Communication, Motor and Problem Solving Skills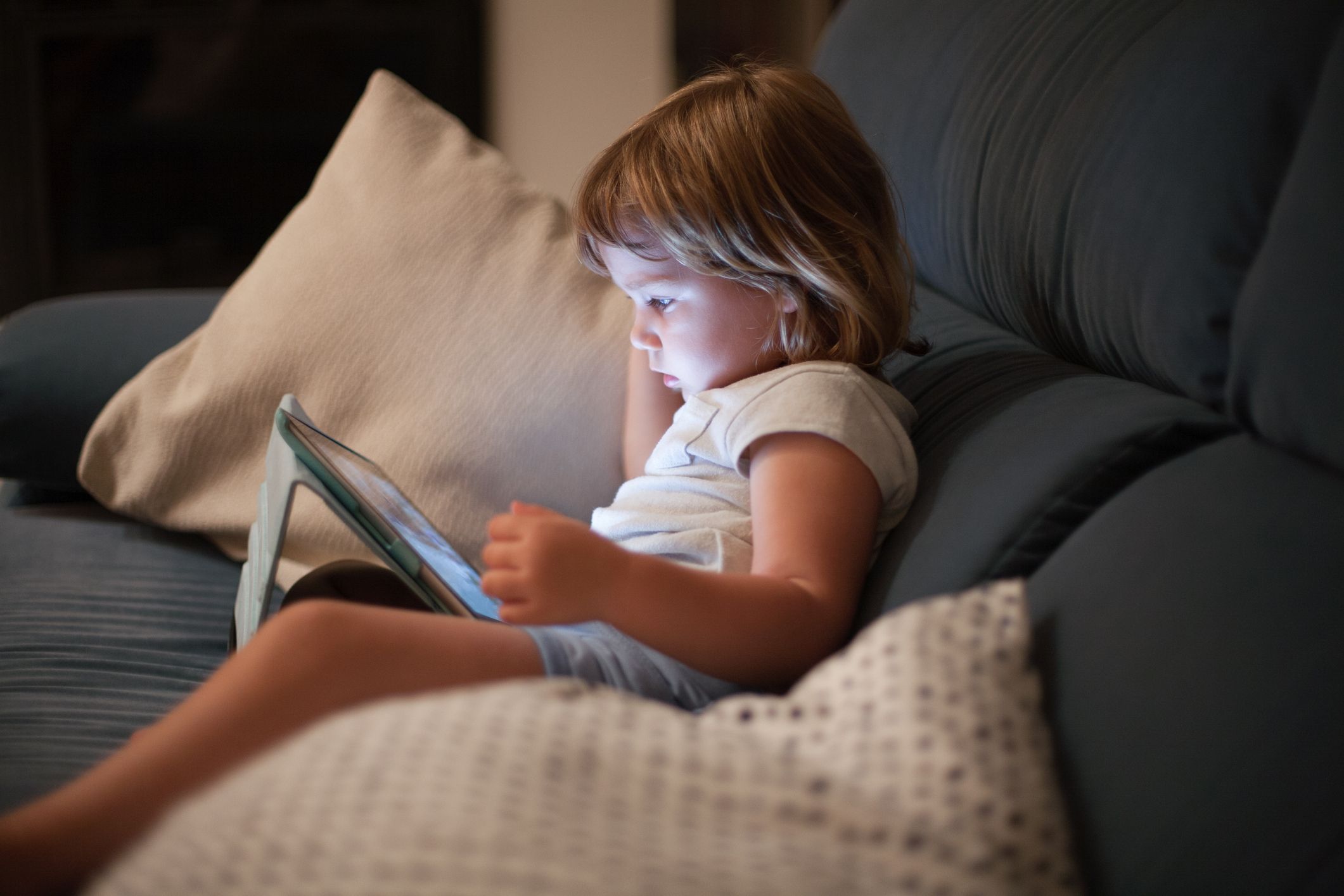 Children who use devices with screens too much are at risk of stunted development, a study has suggested.
Researchers found that children who used screens excessively at the ages of two and three had progressed slower on average by the ages of three and five than their counterparts who didn't. Devices such as televisions, DVD players, computers, games consoles and others were featured in the study.
Around 98 percent of children in the U.S. aged eight and under have internet access at home, and spend at least two hours using a screened device: above the accepted 1-hour limit recommended by pediatricians. As many as one in four children struggle with language, communication, motor and or emotional skills by the time they start school, meaning they are ill prepared to fulfill their academic potential, according to the authors of the study, published in the journal JAMA Pediatrics. Investigating the role screens could potentially play is therefore important, they argued.
A total of 2,441 mothers and children from the Canadian city of Calgary were analyzed for the study. Of the total, 1,169 of the child participants were boys. The mothers were recruited when they were pregnant, and their child's development measured at four, 12, 24, 36 and 60 months. Data was collected between October 20, 2011, and October 6, 2016.
The mothers completed questionnaires on their child's screen use on a typical weekday and weekend day, and whether they had hit milestones in areas such as communication, problem solving, and social skills at the ages of 34, 36, and 60 months. The media their child used, such as a computer or gaming device, was also noted. This information was used to complete a weekly screen time average.
At the ages of 24, 36, and 60 months, the children were watching 17, 25, and 11 hours of television each week, respectively.
The team found that using a screen for more than the recommended maximum of one hour a day at 24-months was linked to poorer development at 36 months. The same link was present in children at 60 months.
"Excessive screen time has been associated with various negative outcomes, including cognitive delays and poorer academic performance," the authors wrote.
However, the team acknowledged that the study was limited by the fact that the participants may have changed their behaviors since it had wrapped up, and that it relied on parents to report screen time accurately.
And the researchers weren't able to confirm whether screen time caused children to progress slower. It is equally possible that parents whose children had challenging behavior used such technology to placate them.
Study author Dr. Sheri Madigan, assistant professor at the Alberta Children's Hospital Research Institute department of psychology, told Newsweek: "Most of the research on children and screens has been cross-sectional, meaning that associations are based on a particular snapshot in time and don't reveal if there are lasting influences of screen time on children's outcomes.
"But because we studied children over time, this study addresses the chicken or egg question—is it that delays in development lead to increased screen time, or that increased screen time leads to delays in development?"
She suggested families should try to balance balance the use of technology and screens, and encouraged device-free family time such as time outdoors, play, and face to face interactions,
"Media and device plans can help families decide how often, when, and where screens will be used," she said. Parents should try to make using a screen with another person the norm, and demonstrate the healthy use of devices by using them in moderation, said Madigan.
It may be useful to regard screens like junk food, she added: "A little is OK, but too much of it can make you sick!"
Dr. Jeremy Walsh, a health and social development expert at the University of British Columbia who has conducted separate research into the effects of screen time on children, told Newsweek: "The study began in 2008, so the screen time questions reflect the types of screen media that were available at that time (i.e., DVD, VCR, computer games) but does not have a specific section for smartphones and tablets.
"However, this study provides an important justification for looking to see how specific screen-type and screen-content affect development during the early years. Parents should take note of these and other emerging findings, and find ways to minimize screen time for their children, and promote behaviors like reading to their children, encouraging physically active play, and ensuing healthy sleep habits."
Dr. Max Davie, Officer for Health Promotion for the U.K.-based Royal College of Paediatrics and Child Health (RCPCH), who was not involved in the study, commented: "This paper gives an indication of a weak association between screen use and developmental outcomes."
Davis said it was important to remember the paper doesn't demonstrate a causal link. "In fact the data shows that the association with screen time is weaker than that between developmental outcomes and good sleep, reading to the child, and maternal positivity."
"We would, in the light of this paper, reiterate our advice that families spend time interacting as a family, that screens are not allowed to interfere with sleep, and that screen based interaction is no substitute for in person contact."
Dr. Andrew Przybylski, associate professor and director of research at the Oxford Internet Institute at the University of Oxford, U.K., who did not work on the research, praised the researchers for the sample used and their analytic approach "in a research field where many studies are poorly done."
However, he argued the "conclusions drawn are overly strong for the method used."
He concluded: "It is premature to advise that limiting screen time alone will improve developmental outcomes for children in any meaningful way."
As screens continue to be ubiquitous in the lives of both adults and children, this is the latest research to raise concerns about the potential harms this could cause.
The research was published the same day as a separate piece of work presented in the Environment International which suggested watching TV or using cell phones in the dark before bed could affect the sleep of pre-teens.
A total of 6,616 children aged between 11 to 12 were involved in the study, which showed using devices was linked to poor sleep quality, which in turn has been linked to mental illness and an increased risk of obesity.
This article has been updated with comment from Jeremy Walsh.