Too Much Technology Can Hurt Kids' Health, Doctors Say in New Study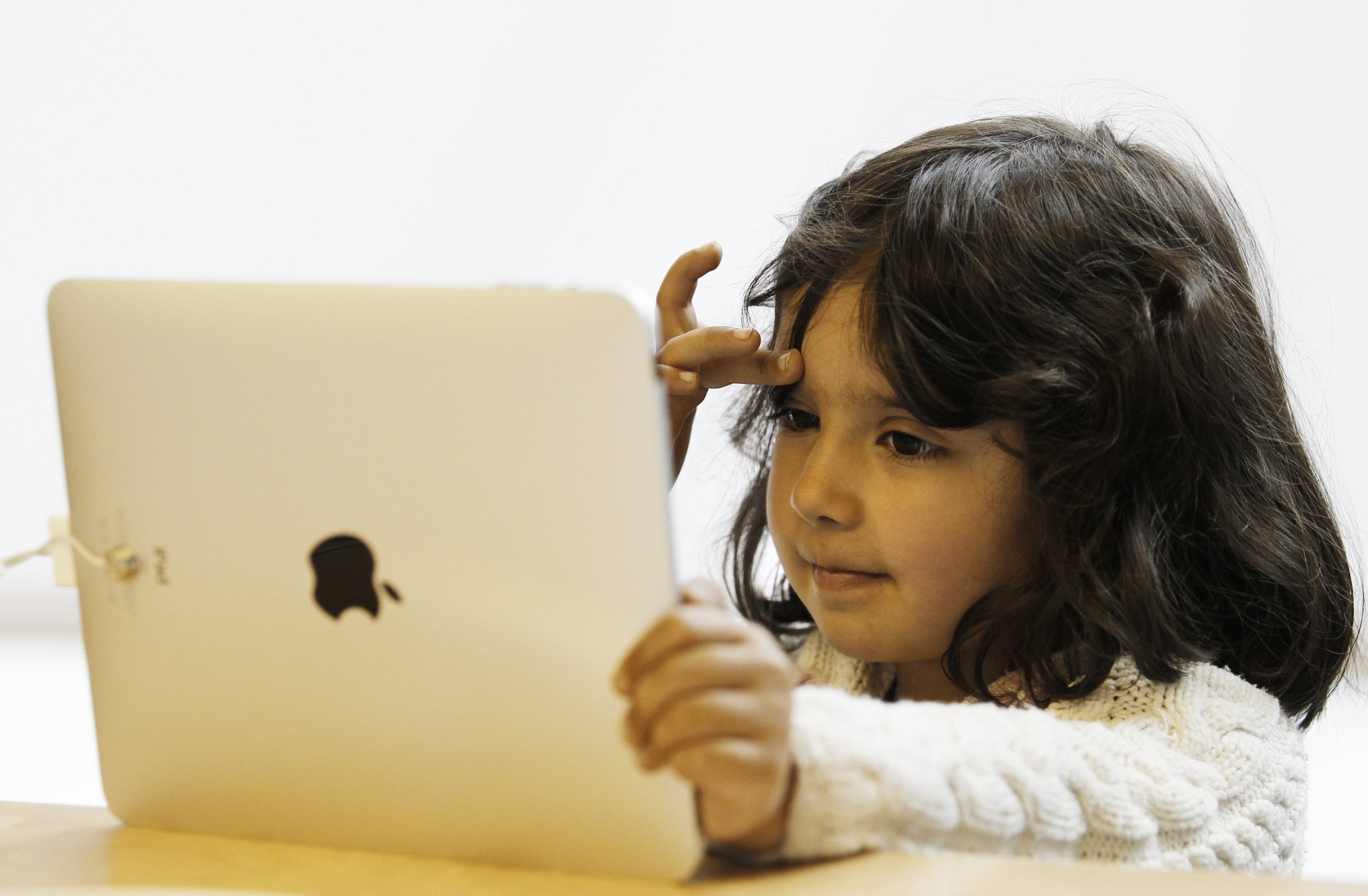 It may be easy to let your kids plop down on the sofa with an iPad after school or hand them a smartphone to keep them busy in the car, but it might also have consequences.
A study released Wednesday by the World Health Organization (WHO) found "a continuous steep increase" in screen time between 2002 and 2014 in Europe, with about 65 percent of girls and nearly 75 percent of boys claiming they now use computers for two hours or more on weekdays. This contributes to kids' spending more than 60 percent of their waking hours sitting.
Related: Screen time makes tweens clueless on reading social cues
"Adolescents are now slaves to handheld devices, and this is doing nothing for their health," Tam Fry of the U.K.'s National Obesity Forum told The Independent.
The research, which was focused on 27 countries, laid out the scary health risks that can occur when a child or adolescent becomes obese—as one in three boys and one in five girls between 6 and 9 currently are. Childhood obesity can land kids in danger of developing diabetes, sleep problems and asthma, according to the WHO report.
Though children can be both active and have a lot of screen time, the scientists warned that they could be connected.
More than half of 15-year-olds say they watch TV for at least two hours a day, even though that percentage represented a significant drop since 2002. Computer time, however, grew over that period, with more than 80 percent of 15-year-old boys and 70 percent of 15-year-old girls saying they spend more than two hours online every day.
Although the study's lead author, medical professor Jo Inchley of Scotland's University of St. Andrews, acknowledged there are benefits to kids' computer use—such as feeling more connected with friends via social media—she urged immediate action as well.
"One of the main challenges for us is that this kind of activity [social media and computer use] is so much part of young people's lives these days. How do we manage this and the health risks associated with it?" she told the U.K.'s Press Association. "It's about reducing time being spent sedentary and ensuring that children still have opportunity to be active."
Research urging parents to limit their kids' screen time isn't new. This past October, for example, the American Academy of Pediatrics recommended keeping babies under 18 months away from screens unless they're video chatting. Kids between the ages of 2 and 5 should be cut off at an hour a day, and others shouldn't exceed two hours, according to the academy.
Jenny Radesky, who wrote the academy's policy statement for young kids, said parents just need to make sure their kids don't spend so much time with technology that they miss out on playing, studying or sleeping.
"What's most important is that parents be their child's 'media mentor,'" she said in a statement. "That means teaching them how to use it as a tool to create, connect and learn."