SDCC 2018 Video Games: 'Super Smash Bros,' 'Kingdom Hearts III' and More
San Diego Comic-Con has become much more than comics, television and movies, with video game companies set to bring some of the hottest and most anticipated titles to the biggest pop culture event of the year.
This year, games like the new Super Smash Bros. Ultimate, Mega Man 11 and Kingdom Hearts III will have a presence at Comic-Con, with booths on the show floor for fans to experience the new titles, or have activations in surrounding hotels.
Here's a list of all the playable video games at SDCC 2018. Note: This list will be updated as more information becomes available.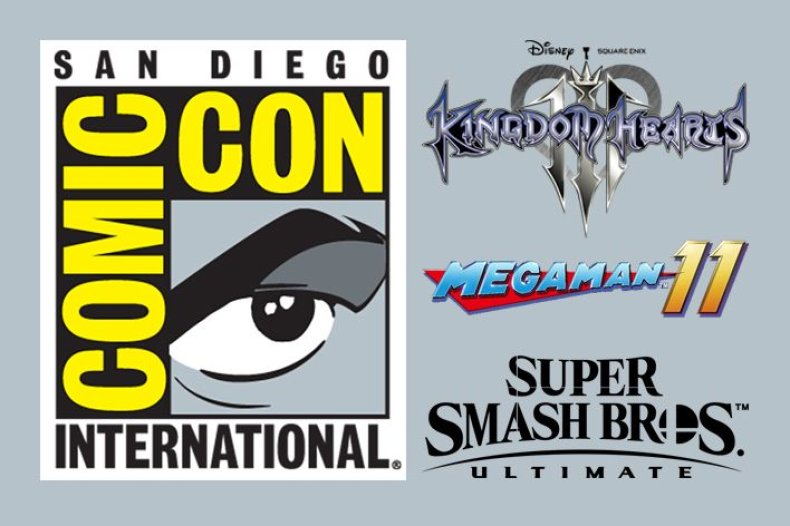 NINTENDO
Nintendo's presence at SDCC will consist of a show floor booth as well as a Gaming Lounge. Players will take to a giant stage to show off their moves in Just Dance 2019.The recently released Mario Tennis Aces and Captain Toad: Treasure Tracker will be prominently featured as well.
The Nintendo Game Lounge is located in the San Diego ballroom of the Marriott Marquis and Marina, adjacent to the convention center. Here's every playable Nintendo game at SDCC 2018:
Super Smash Bros. Ultimate from Nintendo
Mario Tennis Aces from Nintendo
Super Mario Odyssey from Nintendo
Mario Kart 8 Deluxe from Nintendo
Captain Toad: Treasure Tracker from Nintendo
Donkey Kong Country: Tropical Freeze from Nintendo
Overcooked! 2 from Team17
FIFA 19 from Electronic Arts
Just Dance 2019 from Ubisoft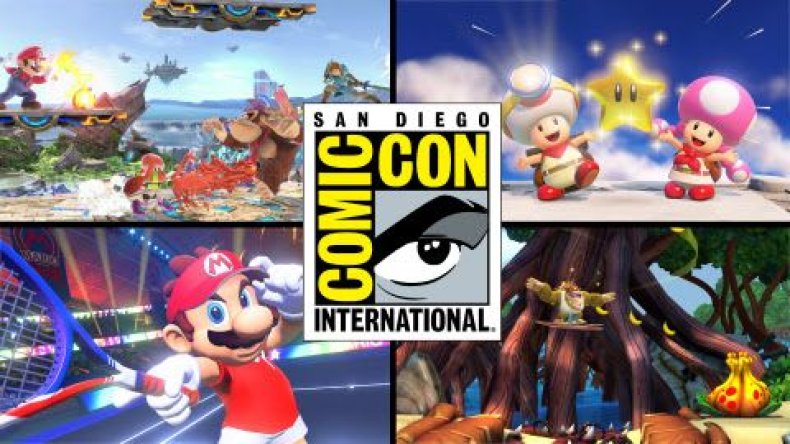 Nintendo is offering fans attending SDCC a chance to skip the lines to play Super Smash Bros. Ultimate by tweeting at the Nintendo of America Twitter account ( @NintendoAmerica ) with the hashtag #BringMeSmash. If one of Nintendo's roaming teams sees the tweet, they might show up with a golden ticket to allow the tweeter to get priority hands-on time with the game in the Nintendo Gaming Lounge.
SQUARE ENIX
If you're looking to play Kingdom Hearts III, San Diego Comic-Con is the place to be. Square Enix will be showing several other titles as well, including Dragon Quest XI.
Square Enix will be at Booth #3829, and here's what's available to play:
Dragon Quest XI: Echoes of an Elusive Age
Kingdom Hearts III
Shadow of the Tomb Raider
Mobius Final Fantasy
Star Ocean: Anamnesis
CAPCOM
Mega Man fans are in for a treat at SDCC 2018. Not only will the new animated series, Mega Man: Fully Charged, have its own panel, but two titles in the series will be playable at the convention, along with the remake of Resident Evil 2.
Here are all the playable games from Capcom this year's Comic-Con.
Mega Man 11
Mega Man X Legacy Collections
Resident Evil 2
SONY
Sony will be bringing the new Spider-Man game to SDCC 2018 at the Marvel booth throughout the convention.
Are you heading to SDCC 2018? What games are you looking forward to playing? Let us know in the comments section below.