SDSU Professor Disciplined Over Racial Slur Claims 'Merely Doing His Job'
A college professor in California who was disciplined over his use of racial slurs has said he had been "merely doing his job."
Philosophy and ethics professor J. Angelo Corlett, of San Diego State University (SDSU), was removed from two courses—Philosophy, Racism and Justice, and Critical Thinking and Composition—on March 1, after complaints he used the n-word in a lecture.
Corlett said he used the slur to distinguish between racist language, and racial language; the latter he defined as "the mere 'mentioning' of a racial slur, without racist intent."
In an op-ed published on Sunday in the San Diego Union-Tribune, Corlett said the SDSU dean had received "numerous student complaints" and claimed she told him he was "no longer effective in the course."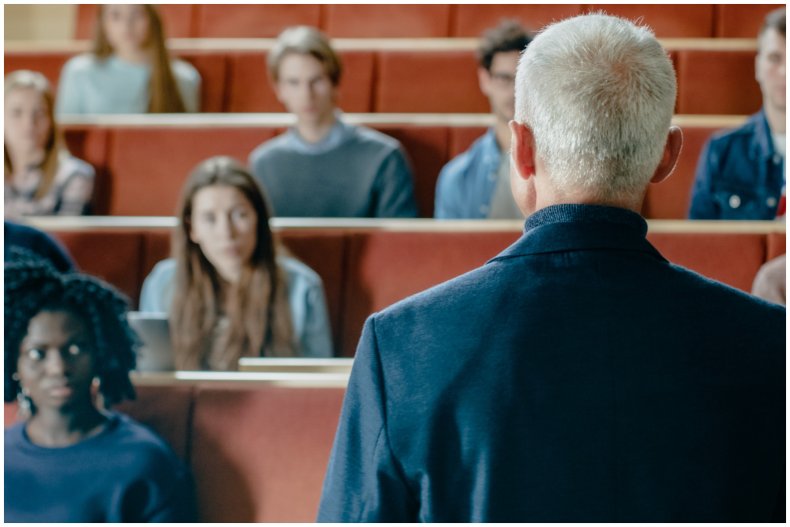 The tenured professor, who has been employed by the university for 25 years, claims SDSU did not notify him about the complaints beforehand and did not give him the chance to defend himself before being removed from the courses.
Corlett added in the op-ed: "I have received an outpouring of strong support from the public, students and scholars at the finest universities worldwide who understand what is at stake when a professor is disciplined for merely doing his job."
In a March report, the SDSU's student newspaper The Daily Aztec said there had been previous complaints made against Corlett in the past.
Criminal justice junior Amanda Malawski, who was enrolled in Corlett's Morality and Law course in 2020, said she had made complaints about him.
"I reported him last fall for the language and stuff, and nothing was done," she told The Aztec.
"He always said because he experiences racism he understands. I get that he experiences racism but it doesn't justify using the n-word," she added.
In response to claims of racism, SDSU's Afrikan Student Union in a March 6 Instagram post accused Corlett of having "participated in acts of racism and engaged in comments regarding his conscious abuse of power."
"During this class, students were encouraged to use the n-word no matter race, stating that it is okay for all people to say the word when used in the 'right' context," it said. "This has caused students within the course to feel uncomfortable in an educational environment.
The union said it supported the university's decision to remove professor Corlett.
"This situation is just one of many incidents of anti-blackness and racism, not only within his classroom but on campus as a whole," it added. "The university's ability to uphold this decision is crucial in creating a desirable and welcoming community for black students."
A Change.org petition calling for professor Corlett to step down from his position and for faculty to publicly condemn his behavior. Since being posted last month, 353 people have signed the petition.
By contrast, a letter by student and faculty rights group Foundation for Individual Rights In Education (FIRE) petition defended Corlett and his teaching methods.
As of Sunday, April 10, the letter has 158 signatures who support Corlett and state his "expression is well within the bounds of his academic freedom when viewed in the context of his teaching."
An SDSU spokesperson later told Newsweek: "Importantly, the information shared in the media coverage is not a complete reflection of what has occurred. The university holds in highest regards all protections for academic freedom. The university, however, is limited in what it can share about the matter, as this involves a personnel issue.
"After reviewing multiple complaints from students, the university considered the severity of the situation and the support needed for our students, and reassigned the professor. Again, as this involves a personnel matter, the university cannot provide further information at this time.
"SDSU has a responsibility to review concerns raised and to respond. It is also the responsibility of our university to help ensure a quality learning environment for our students."