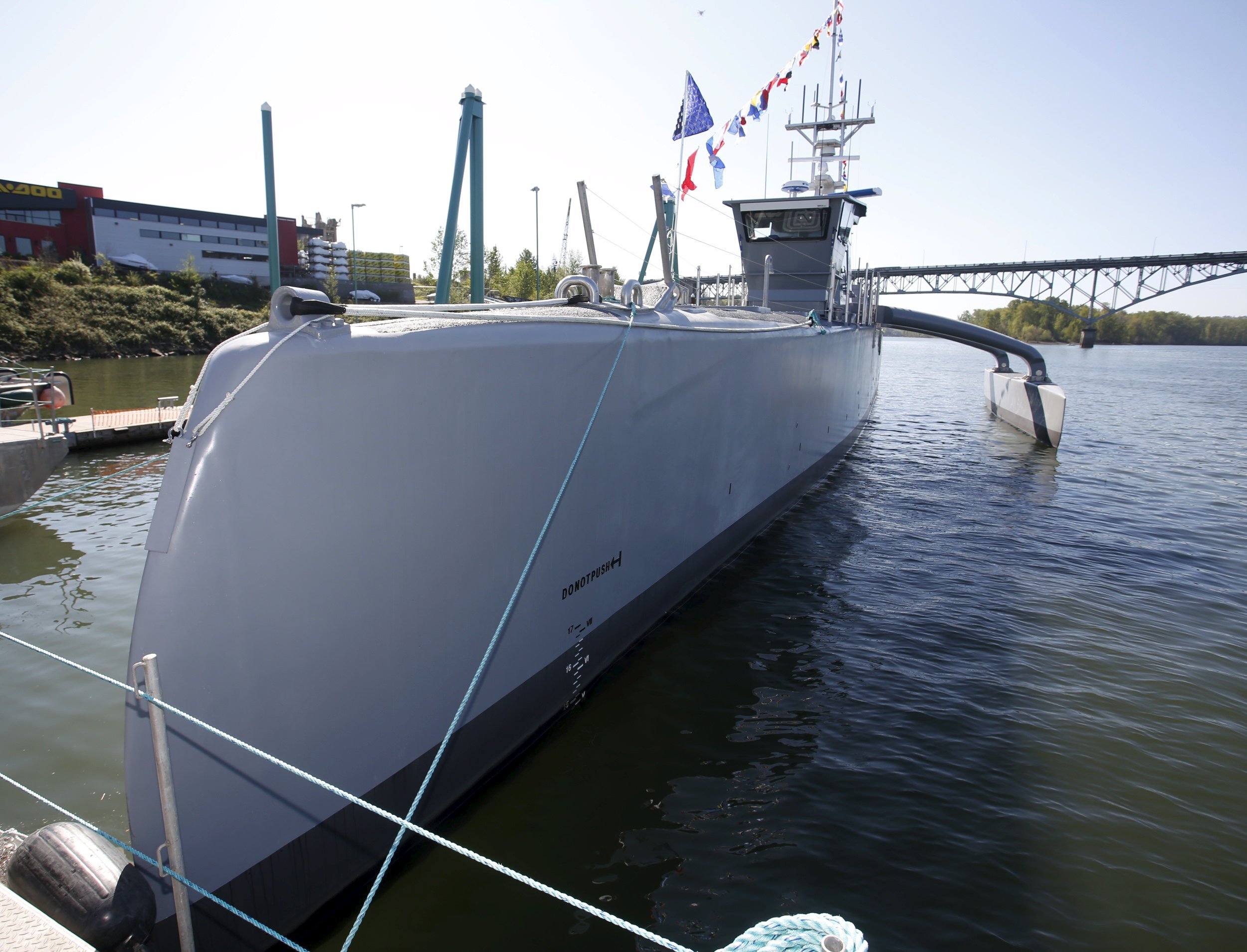 Move over, self-driving cars: The U.S. Navy has just christened its self-driving warship with the slightly menacing name Sea Hunter.
The 132-foot-long unarmed, experimental ship is designed to search for enemy submarines. According to the Defense Advanced Research Projects Agency (DARPA), no human will ever step foot aboard Sea Hunter, meaning designers didn't have to worry about pesky things like "accessibility" or "crew support systems." Experts say autonomous vessels like Sea Hunter are important because they will help the U.S. compete with similar "advancements" made by Russia and China.
During testing, Sea Hunter reached top speeds of 27 knots, or 31 mph, according to DARPA, which developed the ship as part of its Anti-Submarine Warfare Continuous Trail Unmanned Vessel (ACTUV) program. DARPA released a video of Sea Hunter gliding through the water earlier this week.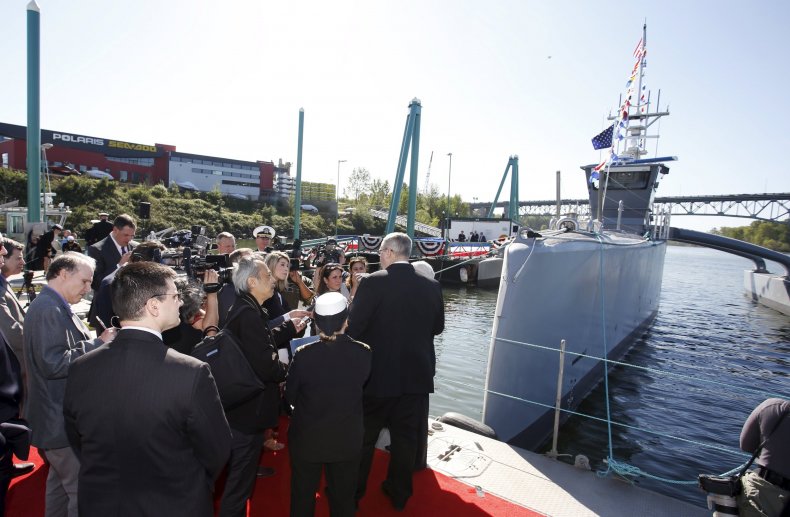 Sea Hunter, which bears resemblance to an extremely slimmed-down whale crossed with an F-16 fighter jet, is designed to stalk submarines and other vessels for two to three months at a time on its own and without anyone controlling it, Reuters reports. For now, the ship is unarmed, but if weapons were ever added a human would always be in charge of making decisions about lethal force, Deputy U.S. Defense Secretary Robert Work told Reuters.
The ship cost around $20 million and requires $15,000 to $20,000 in daily operating costs. It's about to go through two years of testing to make sure it meets international standards and will be able to avoid other vessels using radar and cameras.
"There's no reason to be afraid of a ship like this," Work told reporters during the christening ceremony in Portland, Oregon on Thursday.