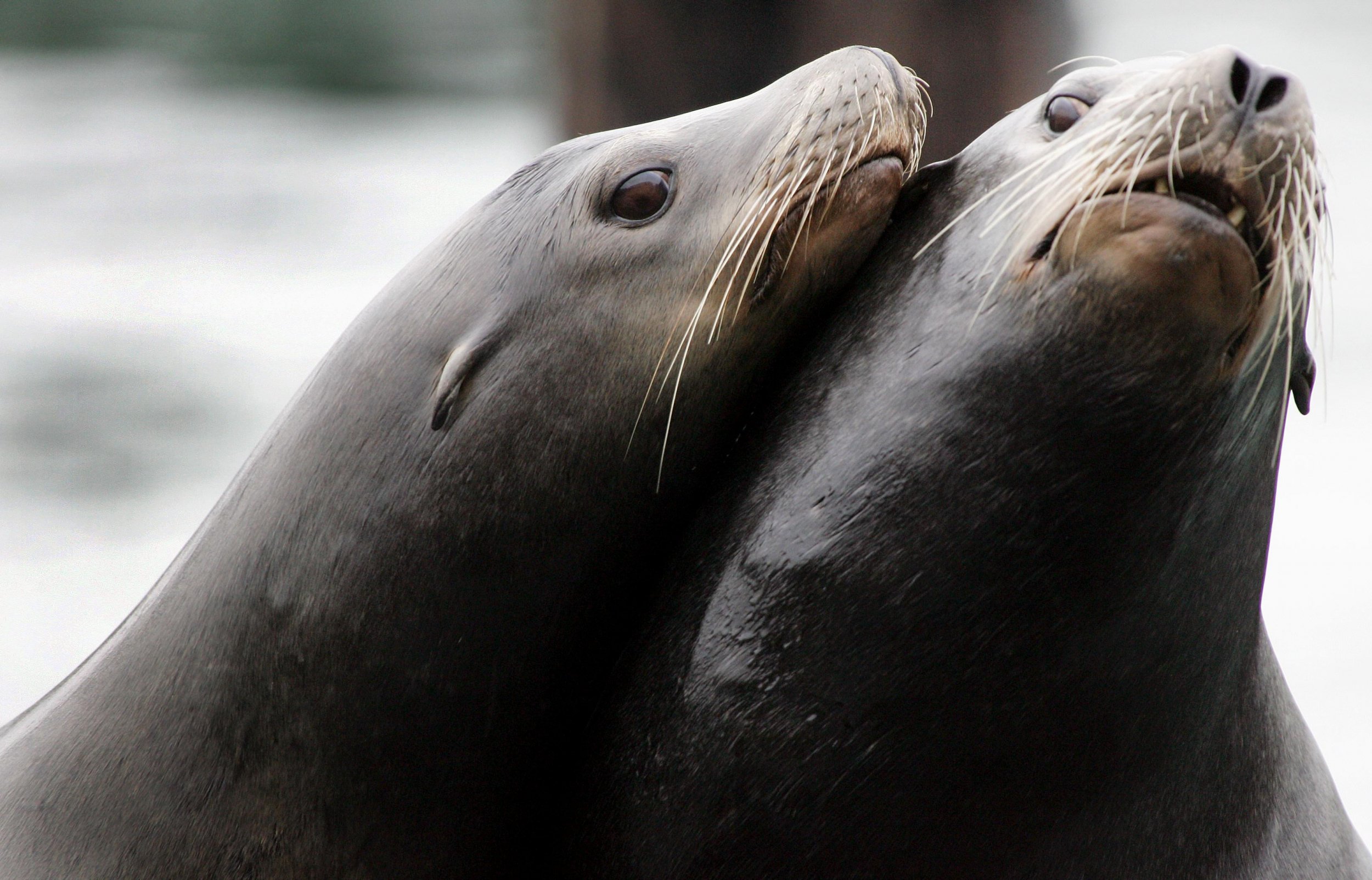 Six sea lions, killed by gunshot wounds, have been found on Washington state shores since September.
In total, thirteen dead sea lions have washed up along the coast since September, NBC News reported, citing the Seal Sitters Marine Mammal Stranding Network. The seven that were not killed by gunshot wounds died from acute trauma. Human interactions were a suspected cause of the trauma, and one of the deceased sea lions had been decapitated.
Twelve of those found dead were located in the Central Puget Sound and one was found "on the Kitsap side of Hood Canal," according to Seal Sitters.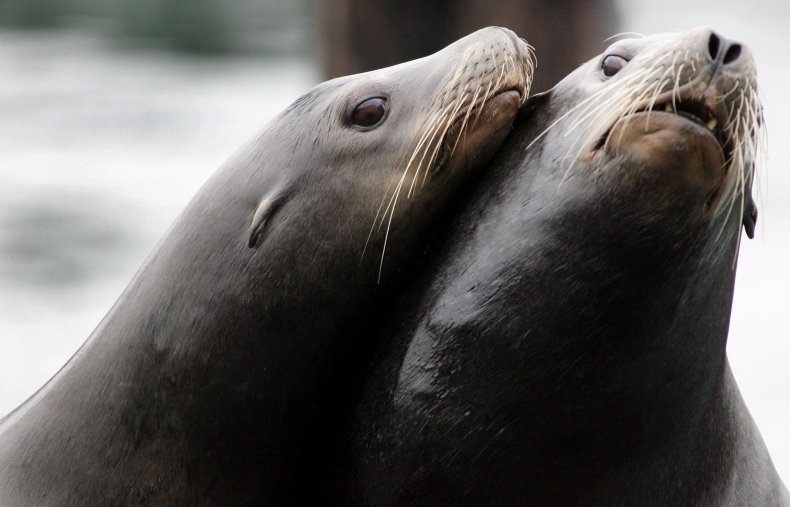 Violation of the federal Marine Mammal Protection Act, which prevents people from hunting, capturing, killing or harassing marine mammals, can be punished by fines of more than $28,500. Those who break -- or attempt to break the law -- can also be imprisoned for one year.
The National Oceanic and Atmospheric Administration Fisheries is looking into the recent sea lion deaths, according to NBC News.
"We are concerned about a number of recent reports of marine mammal deaths caused by gunshots in the greater Seattle area. All marine mammals are protected by the Marine Mammal Protection Act and OLE investigates all reported unlawful takes of sea lions," said Greg Busch, assistant director for NOAA FIsheries' Office of Law Enforcement.
Seal Sitters said that although sea lion deaths between September and November are six times above the annual average for that period, December to February, when fishing runs occur, are the most deadly months for the pinnipeds.
"Sadly, this is just the beginning of what is likely to be a very deadly Fall/Winter season for sea lions and seals," Seal Sitters said. "Shootings not so coincidentally increase in correlation with fish runs, year-round. According to those who live and work along the Elliott Bay and Duwamish waterfront, shots are being heard even more frequently this year. Animals searching for food to survive and fishermen searching out fish for consumption or livelihood are on an annual, never-ending collision course."
Citing NOAA Fisheries data, National Geographic reported that between 1998 and 2017, up to 700 California sea lions with gunshot and stab wounds have been discovered.
A dolphin was found shot to death in Manhattan Beach, California, earlier this month, according to NBC News.
The founder and president of Marine Animal Rescue, who has been saving sea organisms for over 30 years, said he'd never seen a dolphin killed by gunshot wound before.
"I've had sea lions shot but never had a dolphin said. But maybe the dolphins have drifted back into ocean, we don't know," Peter Wallerstein said.