Sea Otter 'Archaeology' Discovered, with Traces of Lost Populations Discovered Through Their 'Anvils'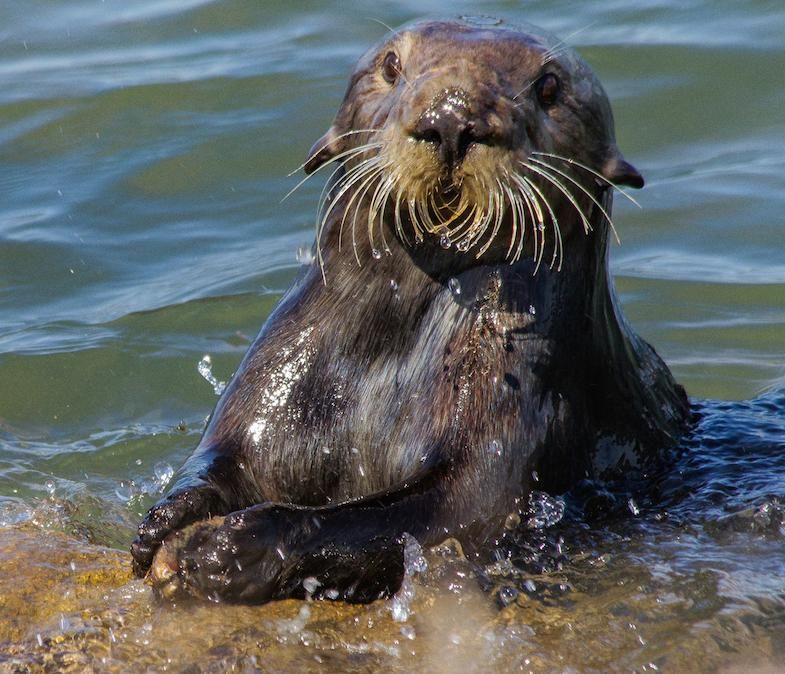 The sea otter is arguably one of the cutest animals on the planet. The water weasels, that grow from balls of fluff into clever, charming adults, are beloved for their whimsical behavior.
But life hasn't been easy for the cuddly critters. Casualties of the fur trade, conservationists are battling to raise their numbers as scientists try to figure out more about their habitats.
Now researchers think they've found a novel way to trace the old foraging haunts of extinct sea otter populations using techniques from archaeology. The results of a decade-long study were published in the journal Scientific Reports.
Sea otters are particularly exciting for biologists because they're the only marine mammals that use stone tools to crack into their dinner. The creatures open up mussel shells by pounding them against shoreline rocks, for example.
This unique behavior leaves peculiar marks on rocks, which researchers now know can be distinguished from human-made marks.
Scientists studied sea otters living at the Bennett Slough Culverts in California from 2007-2017. They noticed the creatures exploited ridges and points on their "stone anvils," and hit them from the water. This activity leaves distinct marks on certain rocks, which researchers can use to trace previous foraging areas.
Looking at discarded mussel shells themselves, the researchers spotted particular cracks that distinguished those broken by humans or other animals. When they watched videos of the shell-breaking in action, the scientists noted that like humans, sea otters might have a "handedness." The creatures appeared to place their right paw slightly on top when they smashed shells into rocks.
"This information could help to document past sea otter presence and diet in locations where they are currently extirpated," study author Jessica Fujii of the Monterey Bay Aquarium said in a statement issued by the Max Planck Institute for the Science of Human History. "More broadly…we hope that this study establishes a new path for the growing field of animal archaeology."
Author Natalie Uomini of the Max Planck Institute said, "For archaeologists who excavate past human behavior it is crucial to be able to distinguish the evidence of sea otter food consumption from that of humans."
The researchers did not immediately respond to Newsweek's request for comment.
The northern Pacific Rim was once home to a thriving population of between 150,000 and 300,000 sea otters. Devastated by the fur trade, the number of southern sea otters in California, for example, at one point dropped to just 50, according to the Max Planck Institute statement.
Conservation work has seen this number rise to about 3,000, but the creatures are still under threat. As of 2015, the IUCN Red List considers sea otters endangered. Their total population is decreasing, the wildlife body stated.