'Sea of Thieves' DLC: Two New Expansions Announced at E3 2018
Fresh from the release of The Hungering Deep, Sea of Thieves has announced two new expansions coming to the seafaring adventure game. Information about the content is sparce, but we do know when it will arrive.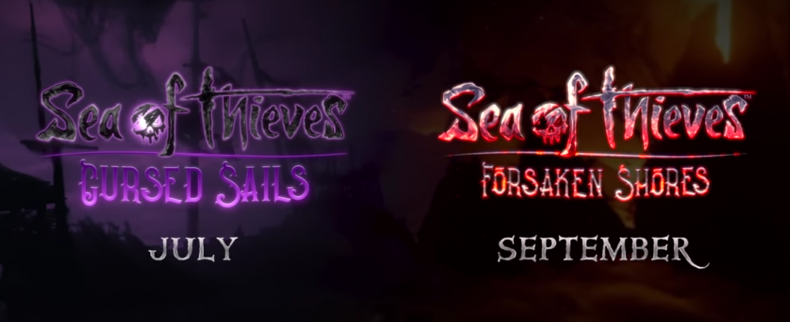 As you can see in the trailer above, some information was given about the Forsaken Shores expansion. According to the woman in the trailer, it is a new land, and a place of darkness. Judging by the visuals, there will be volcanoes and additional skeleton hordes to fight off. This includes boats of skeleton crews you must fight while out at sea.
The trailer ends saying Forsaken Shores will release this September, but it also mentions another expansion, Cursed Sails, coming next month in July. No information about Cursed Sails content was mentioned in the trailer. If I were to guess, I imagine Cursed Sails will be a smaller event with more of a focus on cosmetic items. Forsaken Shores will feature major gameplay changes, and be a much larger expansion.
So what do you think? Are you excited to see new content for Sea of Thieves? What do you think Cursed Sails and Forsaken Shores will be like? Let us know your thoughts in the comments section below.