'Sea of Thieves' Download Time: When Can You Set Sail on Xbox One and PC?
Sea of Thieves is finally here! Well, almost. We're just a few short hours away from the full launch on PC and Xbox One, and if you're wondering when you'll be able to log on and set your sails, we have answers.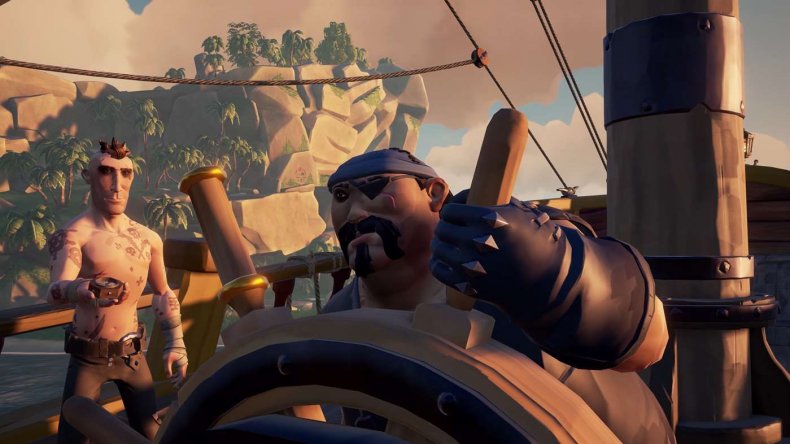 Sea Of Thieves Pre-Loading: When It Starts And How To Do It
Pre-loading for Sea of Thieves is available right now for those who pre-ordered the game. This means you can download your copy right now to be ready for when the servers click online. According to the Xbox Store, Sea of Thieves will be available March 20 at 12 a.m. This doesn't specify what time zone it is referencing, but according to posts on the Sea of Thieves forum, it will go live for everyone in the United States at 12 a.m. EDT. This means those living on the West Coast get to start playing tonight at 9 p.m. PDT.
When Will Sea Of Thieves Be Available In Stores? Which Stores Are Holding Midnight Release Events?
If you're looking for a physical copy of Sea of Thieves, don't expect to play quite so early. Make sure to call your local game store to see if they are hosting a midnight launch event. If not, you'll need to wait until the store opens on the 20th to secure your place on the high seas. Of course, once you get a physical copy, you'll likely have to install the game anyway, which will take additional time.
Sea Of Thieves Server Status: How To Check For Download Problems
Since Sea of Thieves requires access to a server to play, it's possible Rare and Microsoft could somehow mess up the launch. The pre-launch betas for Sea of Thieves have been relatively smooth operations, but game development is a weird and fickle beast. Here's hoping there won't be any tech issues delaying gamers tonight. To see the status of the Sea of Thieves servers, be sure to click on this handy link right here.
So what do you think? Are you excited to set sail with your pirate pals tonight at midnight? Will you wait to see how Sea of Thieves performs post-launch before securing your copy? Let us know your thoughts in the comments section below.