'Sea of Thieves' Expansion 'Cursed Sails' Adds Brigantine, AI Skeleton Boats
Sea of Thieves is expanding soon with the addition of the Cursed Sails expansion. While Cursed Sails is a timed event, the expansion will add permanent features, including a new boat for crews to set sail on.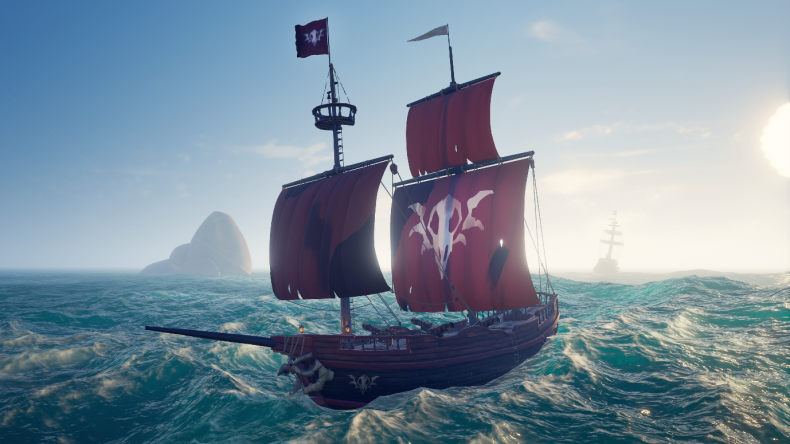 The new boat, the Brigantine, is designed for a crew of three. It looks like a nice compromise option between the Galleon and Sloop, with a small body and decent number of cannons.
The other permanent addition to Sea of Thieves are AI skeleton boats out at sea. According to the trailer above, skeleton crews have finally left their islands in search of blood (or whatever they're motivated by). The new footage suggests skeleton crews can sail ships underwater, so expect to be ambushed when a boat pops up out of the ocean and starts opening fire on you.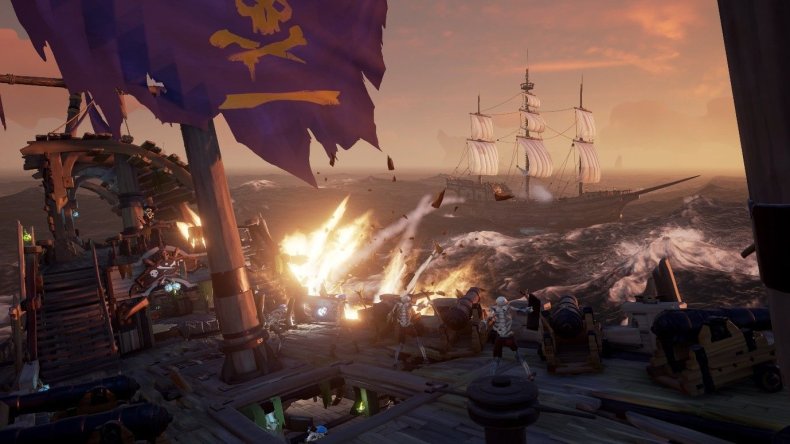 We don't have specific details about the timed event surrounding Cursed Sails, but we do know it will be a three-week long affair. Expect to participate in a boat-load of naval combat, along with a story-driven side-quest that reveals the source of the sudden uprising of skeletons. Players also will have the opportunity to form alliances with other crews to help fight off the skeleton ships and protect outposts.
The Cursed Sails update is free for all Sea of Thieves owners on both Xbox One and PC. The servers will be down for maintenance when preparing for the update, and will go live with all the new content on July 31 at 11 a.m. EDT. More information about the server status will be announced leading up to July 31.
So what do you think? Are you excited by all the new content coming to Sea of Thieves in the Cursed Sails expansion? What else do you want to see added to Sea of Thieves? Let us know your thoughts in the comments section below.