A new "Sea of Thieves" Mega update trailer reveals features coming to the game in honor of its first anniversary. Find out what's ahead for the April 30 update here, including fishing, harpoons and more.
March 20 marks the one year anniversary of Rare's nautical adventure game, Sea of Thieves and to celebrate the occasion the company has teased a new Mega Update, coming to the game on April 30. In a brand new trailer, players are given a first glimpse at the new gameplay features coming to Sea of Thieves. While the trailer broadly covers the major aspects of the Mega Update, the devs will be conducting a handful of live streams leading up to the release that give even more insight into various new game aspects. Below, we've put together a brief overview of everything the trailer covered along with dates and times to watch related live streams.
Sea of Thieves Mega Update: Everything We Learned From The New Trailer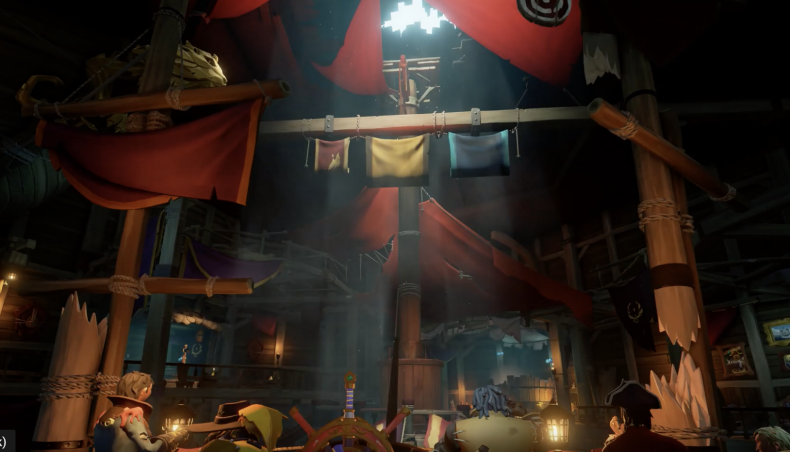 Sea of Thieves Mega Update trailer runs just shy of a minute but every second is packed with spoilers about the next major update. The three most notable features coming to the game are The Arena, Hunter's Call and Tall Tales. Each of these features offers a brand new way for players to experience Sea of Thieves. The devs have planned three live-streamed sessions which will give more insight for how these game modes will work. Here are some brief descriptions of how the new game modes work and when you can watch the live-streamed demos.
The Arena
The Arena is a new competitive game mode that will let players test themselves against other crews in fun and fast-paced matches to amass the most loot. The Arena preview stream will take place on Wednesday, April 10 at 12 p.m. ET on Mixer, Twitch and YouTube.
The Hunters Call
The Hunter's call is a new trading company coming in April's Mega Update that gives you more ways to play and progress towards Pirate Legend. In the live preview stream, players will find out more about what they can do, the company behind it and the rewards on offer. The Hunter's Call preview stream will take place on Tuesday, April 16 at 12 p.m. ET on Mixer, Twitch and YouTube.
Tall Tales: Shores of Gold
Tall Tales is probably one of the more exciting new ways to play as it offers a collection of story-rich quests that are played out in the shared world and can be experienced alone or with a crew. The first collection, 'Shores of Gold', invites players to embark on an epic adventure of love, honor and betrayal in search of the mythical Shores of Gold. The preview stream will take place on April 23 at 12 p.m. ET on Mixer, Twitch and YouTube.
Other Possible Update Features
The Mega Update trailer is completely wordless which leaves viewers to speculate on what else is coming. Based on images in the clip, these are our best guesses for what the update will bring.
Fishing - There are multiple images of pirates casting their rods into the sea and so it seems likely fishing will be a new activity in the next Sea of Thieves update.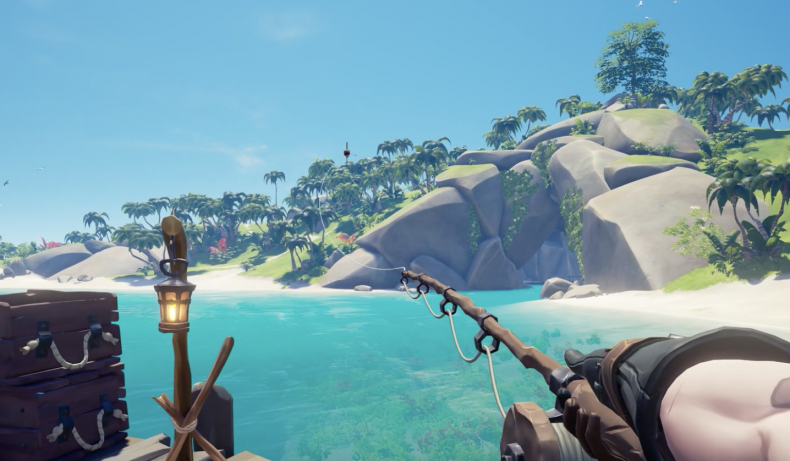 Harpoon Cannons - The video makes it clear that harpoon cannons will be a thing.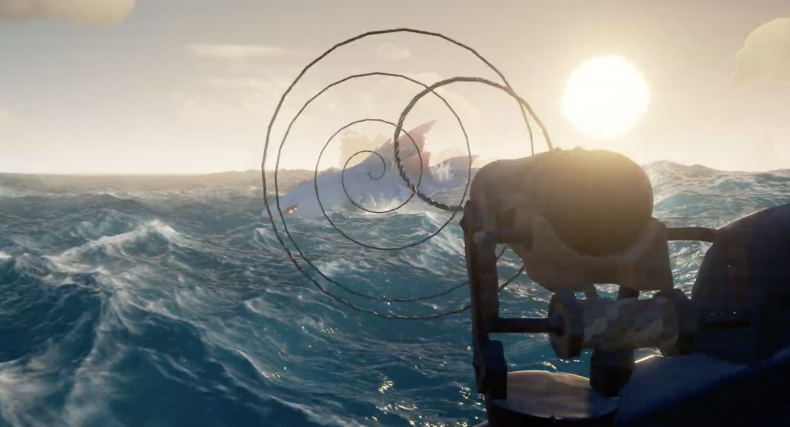 Shrouded Ghost Meg - We get a great view of a sailor harpooning the elusive Shrouded Ghost Meg so it looks like the beast will be added as well.
Charting a Course by the Stars - One scene from the clip shows a pirate looking to the stars through a telescope. Lines are drawn connecting the stars in a way that suggests navigation by the stars may be coming.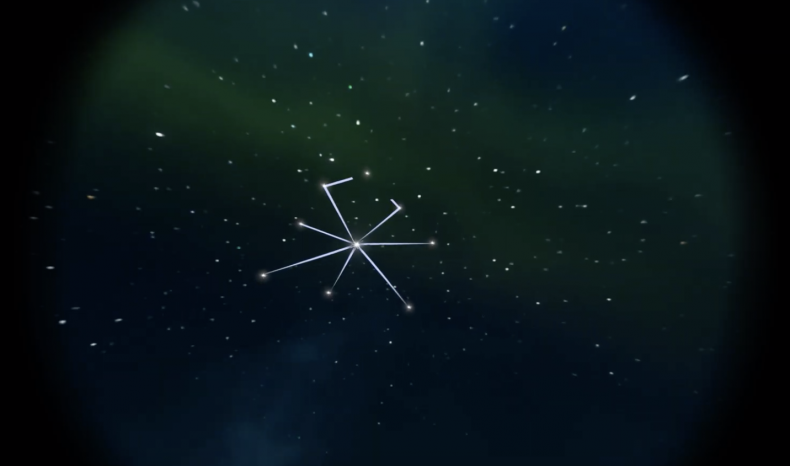 Hot Tubs - we get a glimpse of some salty pirates in a huge wooden tub that may mean hot tubs are on the way.
Openable chests - The first few seconds of the trailer show a pirate with a compass in hand as a chest pops open, suggesting we might finally get some chests we can open ourselves instead of just schlubbing them to merchants or outpost islands to sell.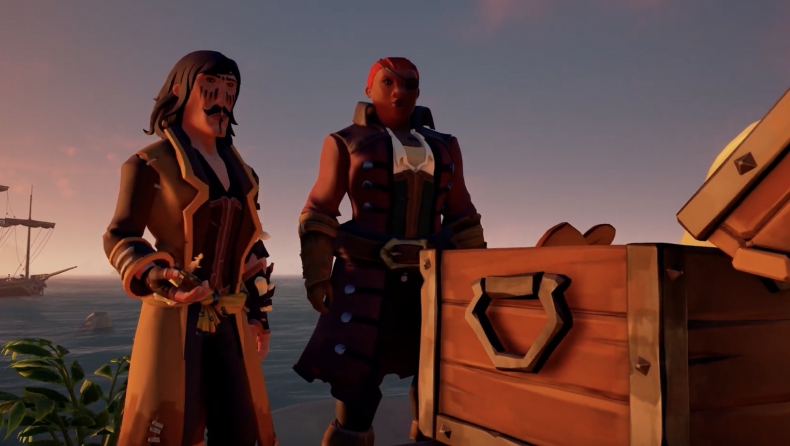 Cooking - In a scene aboard a ship, we see a woman holding a book. This could be related to the Tall Tales quests but it may also indicate cooking is coming to the game.
Mast Destroying - The clip shows an epic scene where a ship's mast comes crashing down after being struck by cannons. We're guessing this is a rich and exciting visual that will become a staple of PvP gameplay.
What do you think of the Sea Of Thieves Mega Update Trailer? Are there hints we missed? Share your predictions in the comments below!