'Sea of Thieves' Update 1.4.5 Patch Notes: New Mercenary Voyages, Rewards, Mouse, Keyboard, Chatpad Support and More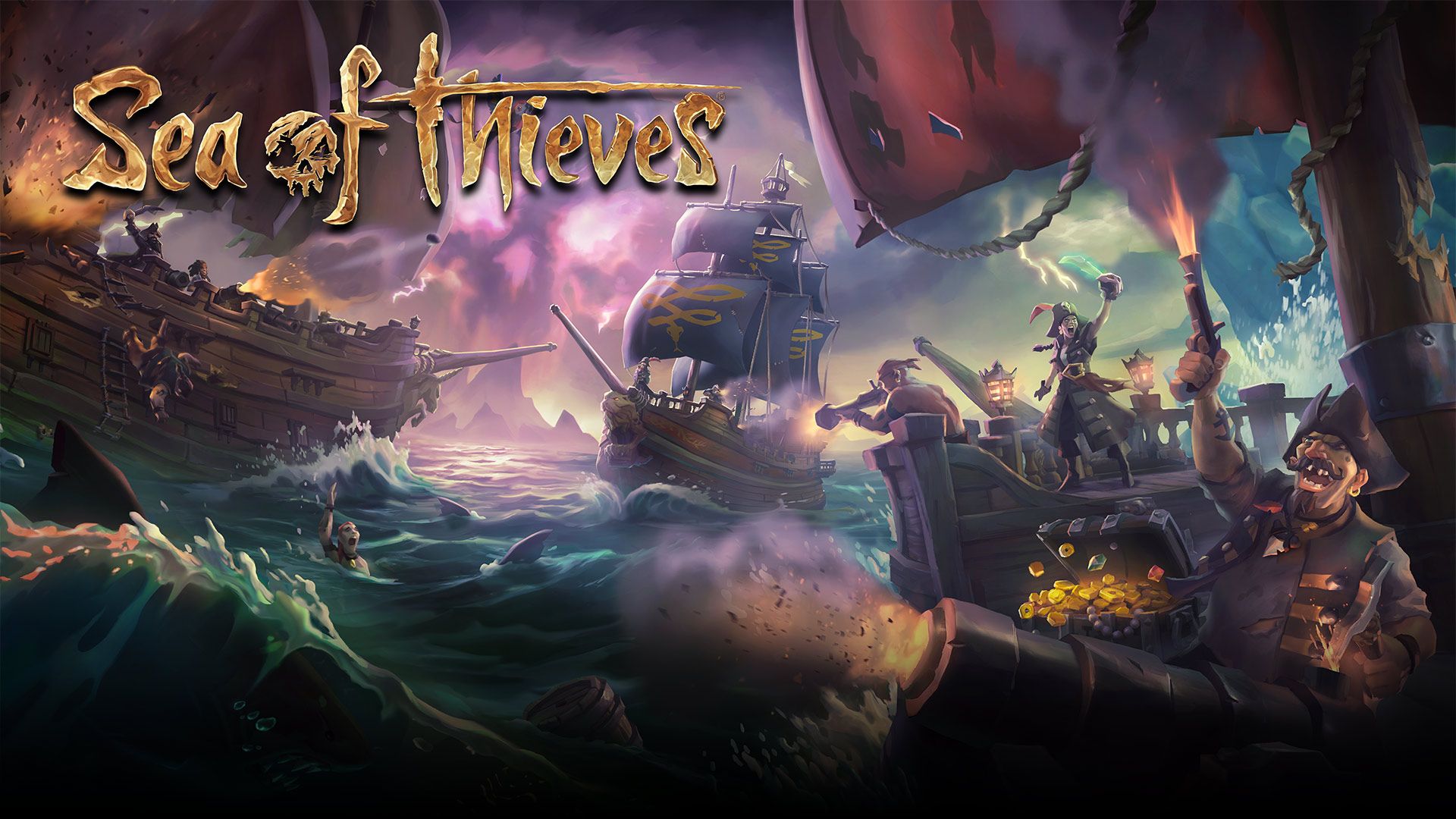 Sea of Thieves update 1.4.5 has arrived. Find out everything new and changed in today's update patch notes, including new Mercenary Voyages, Mouse and Keyboard support, Anniversary Rewards and more.
On Wednesday, Rare released a new Sea of Thieves update that, while small brings several much-requested fixes and features. The update comes on Sea of Thieves' first anniversary, ahead of the Mega Update.
Last week the developers gave us a sneak peek at what update 1.4.5 would hold in their weekly video chat session. Taking notes on requests from the community, update 1.4.5 will add support for Mouse, Keyboard and Chatpad use on the Xbox One, while also removing the pesky delay experienced when trying to use a weapon after a sprint. Players will also find a brand new set of Mercenary Voyages added. The Reaper's Run Voyages have been a popular addition to the game as completing them allows players to earn special cosmetics like the Wandering Reaper ship customizations set.
RELATED: 'Sea of Thieves' Mega Update Trailer Reveals Fishing, Shrouded Ghost, Harpoons and More
To celebrate the one-year anniversary of the game, Sea of Thieves has also thrown in some special rewards and goodies for game alumni including Captain Bones' Original Pirate Cutlass and one of several Golden Legendary items. New Xbox Live gamer pics and a "We Shall Sail Together" soundtrack has been released as well.
Below we've put together an overview of everything new and changed in today's Sea of Thieves update. The update is for both Xbox One and PC users and is 3.4 and 5.1 GB respectively. For instructions on how to download the latest update, see here for Xbox One, and here for PC. Players who do not install the latest update may encounter the light beige beard error, which indicates a game version mismatch.
'Sea of Thieves' Update 1.4.5 Patch Notes: New Mercenary Voyages, Mouse, Keyboard, Chatpad Support and More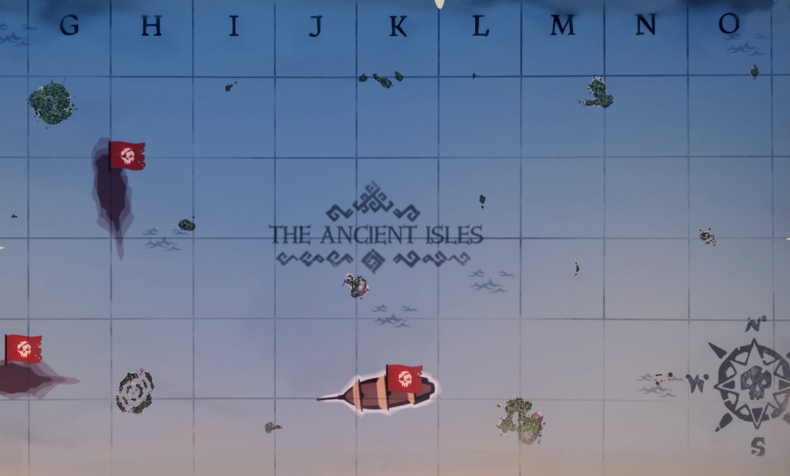 Mercenary Voyages
Reaper's Run of Shipwreck Bay – Duke offers another treacherous Reaper's Run Voyage costing 5 Doubloons to challenge daring pirates. Any crew willing to accept this challenge must brave the waters surrounding Shipwreck Bay. With multiple crews all heading to the same location, prepare to do battle!
Reaper's Mark Challenge – Looking for more of a challenge? Equip your Reaper's Mark flag before you set sail to warn rival crews of your presence. Pirates who complete the Reaper's Run of Shipwreck Bay with their Reaper's Mark raised high will unlock progress towards a Legendary Commendation (Legendary Reaper of Shipwreck Bay) and the title of The Shipwreck Reaper. Only for the most fearsome pirates!
Mercenary Voyages of The Devil's Roar and Shores of Plenty – Visit Duke to also find two new regional Mercenary Voyages on offer. Both voyages cost 5 Doubloons and direct pirates to a specific region of the sea to complete. Additionally, The Devil's Roar voyage offers significantly greater rewards!
The Gilded Mercenary Voyage of Legends – Pirate Legends should visit Duke to find the return of a popular voyage – the notorious 'Gilded Athena'. This voyage can only be taken once, so make it count, Legends!
Shipwreck Reaper Sails, Mercenary Eye of Reach and Blunderbuss – Visit Duke for his next set of time-limited cosmetics! Completing the Legendary Reaper's Run of Shipwreck Bay unlocks the dreaded Shipwreck Reaper Sails, completing the Mercenary Voyage of The Devil's Roar unlocks the Mercenary Blunderbuss and completing the Mercenary Voyage of the Shores of Plenty unlocks the Mercenary Eye of Reach.
Anniversary Rewards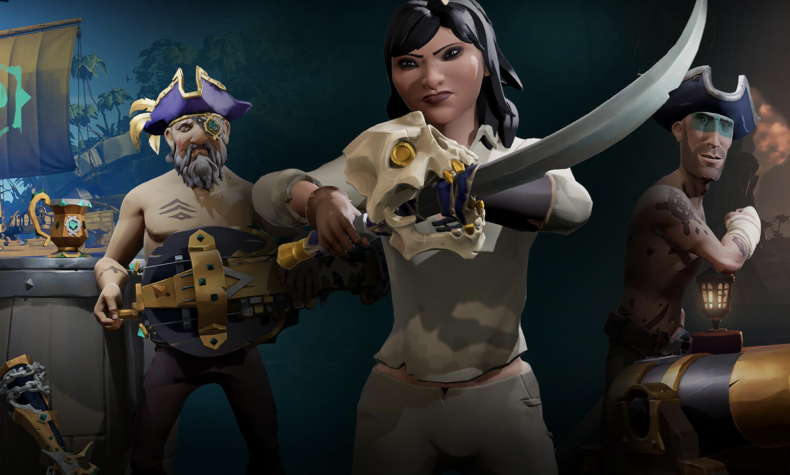 Year One Celebration Shop Items – To celebrate our first year, all players can purchase two exclusive cosmetics for a limited time. Pick up the Golden Sailor's Hat and Golden Sailor's Cannon for only 320 gold each from their respective Outpost shops. Get them before they're gone!
Year One Player Reward – Thank you to everyone who joined us on our first year on the seas! To celebrate, all eligible players will have Captain Bones' Original Pirate Cutlass added to their armory. Wield it with pride!
Year One Pirate Legend Rewards – Congratulations to everyone who reached Pirate Legend in our first year on the seas! As a reward for this mighty effort, all Legends will be gifted a range of items: the Golden Legendary Tankard, Golden Legendary Hurdy-Gurdy, Golden Legendary Blunderbuss, Golden Legendary Sails, Golden Legendary Hull and Golden Legendary Figurehead!
Players who reached Pirate Legend before March should already have access to their rewards when they log in on March 20th. For our newer Legends, we expect all rewards to be granted and available for players to use by March 22nd.
UPDATE: Player's experiencing issues with Year One cosmetic rewards not appearing in their chests will receive their rewards by the following Monday.
Combat Balancing Improvements
Wielding Weapons – The forced firing delay has been removed when wielding a gun after sprinting or undocking, allowing players to fire sooner. The forced firing delay when switching weapons still remains to prevent fast switching and firing between guns.
Sword Switching – Players are now able to switch weapons/items at any point during a light sword attack. Players are still prevented from switching during a heavy sword attack.
Updates
Molten Sands Fortress – Molten Sands Fortress is now active! Face off against skeleton waves while dodging volcanic rocks and luring them onto geysers before raiding the vault for Ashen Rewards!
Mercenary Cosmetics Bundle – The previously exclusive Mercenary cosmetic bundle is now available for purchase at Outposts across the world. Head to The Wilds, The Ancient Isles, The Shores of Plenty or The Devil's Roar to purchase the Mercenary clothing, equipment, Pistol and Cutlass from their respective Outpost stores.
Xbox Mouse and Keyboard Support – Players on Xbox can now take full advantage of mouse and keyboard support on their favourite console!
Xbox Chatpad Support – Players on Xbox can now use a Microsoft Chatpad to engage in text chat with other players. Press 'T' (Default) to initiate chat or rebind from your Settings menu.
New Player Onboarding Improvements – The final onboarding pop-up informing players where to purchase their first voyage now persists on-screen until the onboarding is complete.
Inactive Player Detection – Improved detection and disconnection of inactive players wherever they are in the world.
Construction In Progress – Work appears to have begun around the Arches rock formation. What could they be building?
Performance Improvements
Voice chat should now be much more reliable when many players are speaking at the same time.
Resolved a number of game stability issues.
We are constantly reviewing the performance and stability of each release and providing performance optimisations and stability improvements.
Fixed Issues
Gameplay
Resolved an issue preventing players from switching to an item/weapon after hitting an object with a sword swing.
Players can emote while vomiting, and no longer see a stream of vomit coming from their head.
Sound and Visual
Resolved eyepiece clipping issues in some Eye of Reach scopes.
Resolved missing geometry on Sovereign Figureheads.
Resolved stretched texture on Majestic Sovereign Trousers.
UI
Prevented fog from changing the colour of UI banners.
Environment
Resolved issue preventing Fort skeletons from correctly spawning in Lost Gold Fort.
Resolved issue where players could get stuck between trees on Roaring Sands.
Resolved issue where players could get stuck in missing geometry on Smugglers' Bay.
Known Issues
Extended Black Screen on Loading – There is a chance that players may be held indefinitely on the black loading screen (with spinner) when returning from the Ferry.
Item Quick Switch (PC Only) – After undocking from a ship-based interactive item, you will be unable to tap the quest radial or item radial to return to the previously wielded item.
Mercenary Voyage Cargo Run – The Mercenary Voyage of The Shores of Plenty Cargo Run provides players with Devil's Roar Cargo to deliver. The voyage still directs players on a journey through The Shores of Plenty – however, the cargo is more vulnerable (and more rewarding) than intended.
We are continuing to investigate this issue, but we have also identified a potential workaround if you are affected by this and in a crew. If you find yourself indefinitely stuck on the black loading screen, have your crew select your Gamertag from the My Crew menu and 'Vote to Lock in the Brig'. After arriving in the brig you can then be released to bypass the black screen issue.