'Sea of Thieves' 1.4.2 Patch Notes: Update Brings Improved Loading Times and More
A new Sea of Thieves update has arrived! Find out everything that's been added in Update 1.4.2 Patch Notes, here.
The New Year has arrived, and with it comes a new Sea of Thieves 1.4.2 update that clears away the remaining decorations of the holiday season and also brings a handful of much-needed updates and fixes. Below we've put together a quick rundown of everything the 877 mb update brings to Xbox One and Windows gamers including improvements to loading times. The update removes some of the holiday decorations that remained from the Haul-a-Day event but there's still plenty of goodies to take advantage of. In the meantime, if you need any help with the update or have questions for the devs, be sure to post those on the Official Sea of Thieves forum, here.
Sea of Thieves 1.4.2 Patch Notes - What's New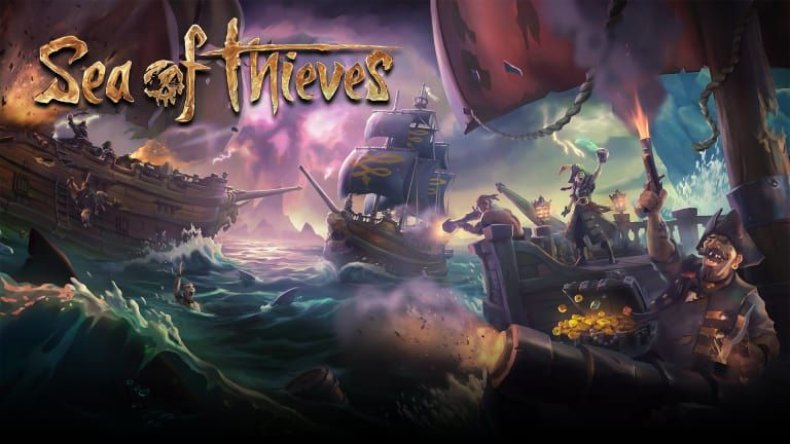 Holiday Changes
Holiday Decor Removed
Gilded Voyage - these are no longer available to obtain, however, players who have unused Gilded Voyages remaining can still use them. They will not expire or disappear.
Letters of Recommendation & Bags of Gold - players can still purchase these from Duke with Dubloons.
Updates
Loading Times – Improvements to loading times should be noticeable with the release of 1.4.2.
Scalable Text Chat - Text chat can now be scaled via the settings menu.
Fixed Issues
Cannon radial no longer sticks on a player's screen if they are knocked away from a cannon.
The lowest LOD texture on the Galleon ladder has been updated.
Players on the Ferry of the Damned will now be credited for Krakens killed by their crew.
Players no longer get teleported to the middle of the map while on a Rowboat during server migration.
Players should no longer intermittently fall off ship ladders when reaching the top.
Rewards in Kraken Watchtower Vault have been rearranged so they can all be picked up.
Migrating with an in-progress 'X marks the spot' map no longer puts treasure back in the dig spots.
How to Download Update
Xbox One Installation Instructions can be found here.
PC Installation Instructions can be found here.
What do you think of update 1.4.2? What changes are you hoping for in the future? Share your thoughts in the comments below!