'Sea of Thieves' Season 1 Update Release Time: When Does the Plunder Pass Start?
Sea of Thieves Season 1 is set to begin January 28, so we're here to tell you all you need to know to get your booty prepared for its release. Curious about what time the big Season 1 update is expected to come out? Need a refresher on all the big content you can expect to see tomorrow? We've got the full rundown right here.
What time does the Sea of Thieves Season 1 update come out?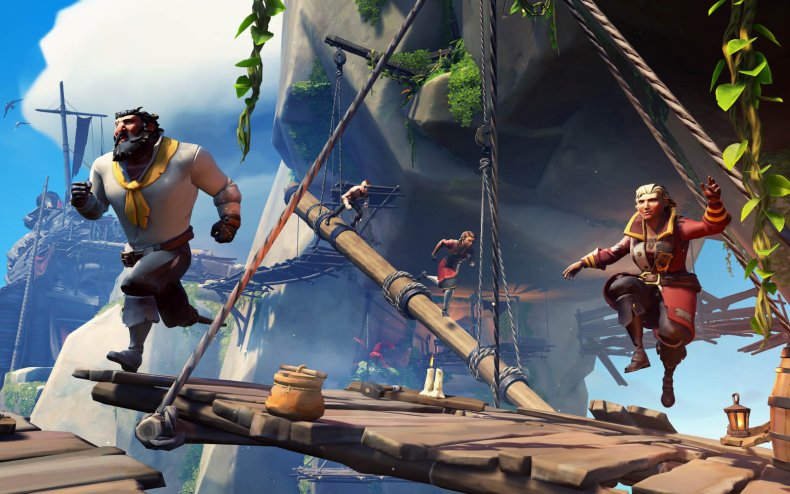 According to a tweet published by Sea of Thieves' official Twitter account Wednesday morning, downtime for the Sea of Thieves Season 1 update is expected to begin January 28 at 5 a.m. EST. At that time the update will deploy on Xbox and PC, essentially acting as a preload before server activity resumes.
While it's not quite clear how long the server downtime will last, most estimates suggest it could be about three or four hours in length. In other words, you should be able to play sometime in the later morning hours on the East Coast. We'll update this post with more specific release details if they become available.
What to expect from Sea of Thieves Season 1
For those who missed the Season 1 announcement post on Tuesday, there are lots of changes headed to Sea of Thieves on Thursday and in the coming months. Simply put, the game is adopting a similar seasonal approach to what you've probably seen in many service-based games and battle royales over the past few years.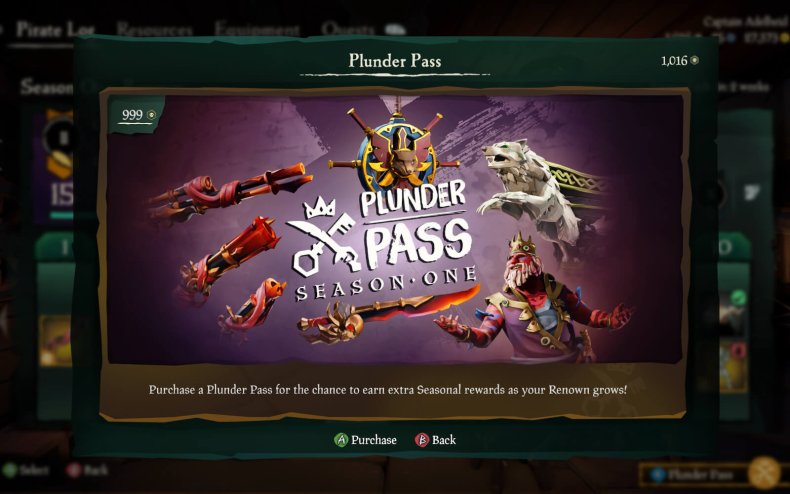 Renown Progression: In addition to the Trading Company progression system that currently exists in Sea of Thieves, players will also work to collect Renown, a progression metric that can be accumulated by doing pretty much anything in the game. It's a new way to level up by playing that doesn't necessarily involve turning in loot.
Tiering up and the Plunder Pass: This new Renown system essentially acts as the free Battle Pass for the game. There are 100 Renown levels per season spread across 10 tiers. Progressing through each tier unlocks new cosmetics, emotes and Ancient Coin premium currency. Speaking of Ancient Coins, those who want to spend 999 of them can purchase the Plunder Pass. This is a paid Battle Pass that unlocks 11 Emporium items before they go up for sale for everyone in a future update.
Trials: These function as challenges. They offer Renown and other unique items.
More Fixes: There will likely be a larger list of bug fixes to share once the Season 1 update is live, and we'll presumably see it in the official patch notes. We'll have more information on those after the update releases.
Sea of Thieves is available now on Xbox Series X|S, Xbox One and PC.
What are your thoughts on seasons coming to Sea of Thieves? Is there enough in this update to bring you back to the pirate life? Tell us in the comments section!