Sea World Shuts Down Dolphin Shows After Protesters Jump in Pool: "Animals Are Not Entertainment"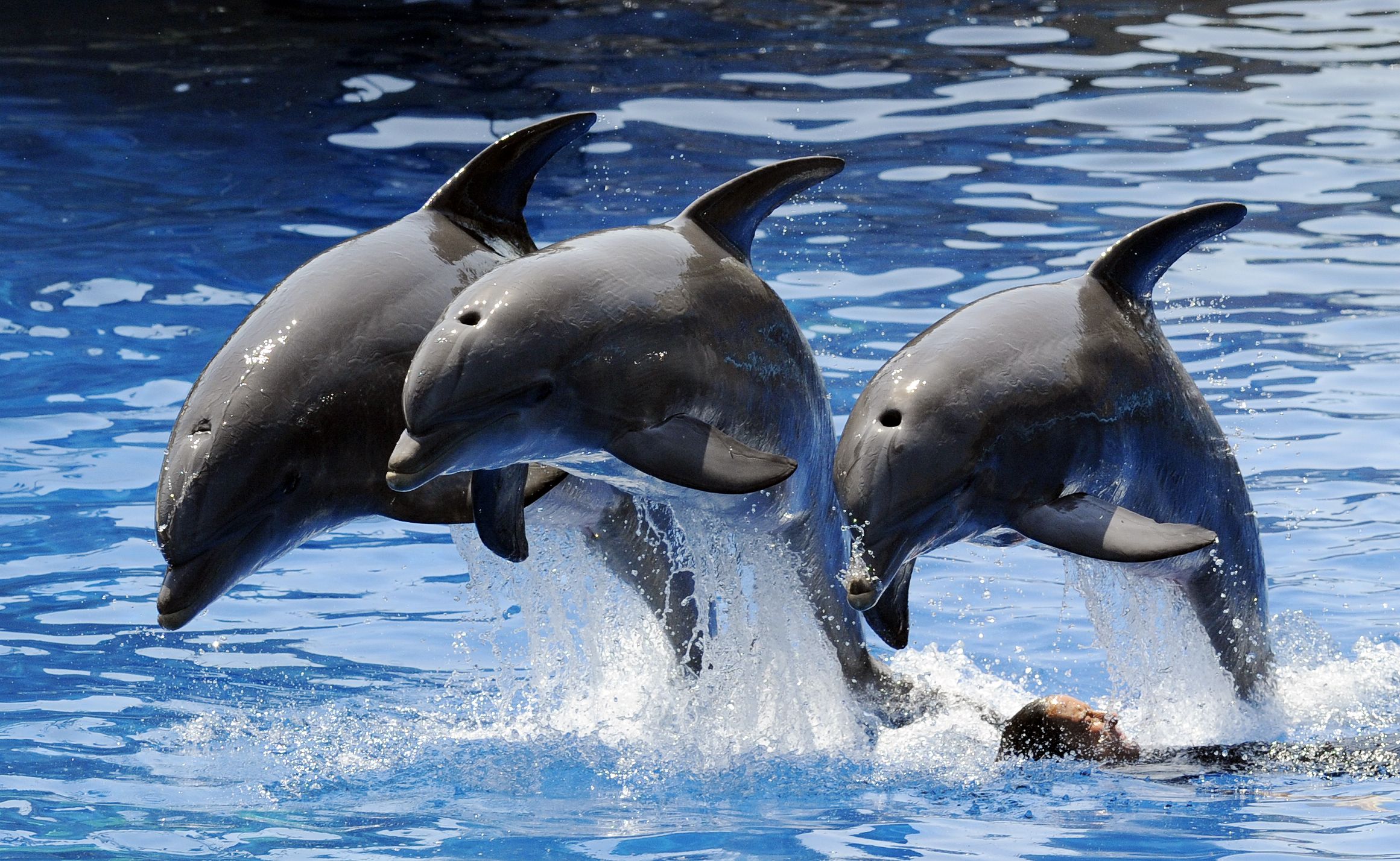 A marine park on Australia's east coast called off two dolphin shows on Saturday morning after animal rights activists staged a coordinated set of protests that resulted in several arrests, the Sydney Morning Herald reported.
Protesters from a group called Justice for Captives interrupted the performances at Sea World Gold Coast—which has no relation to the famous American SeaWorld franchise—by unfurling banners exhibiting slogans such as "Captivity Is Cruelty," "Dolphins Belong in the Ocean" and "Animals Are Not Entertainment."
Read more: Dolphins can't talk to each other properly because humans are making too much noise
Initially, 10 activists targeted the morning show—which Sea World suspended temporarily—before being promptly ushered off the premises by security. The event was canceled soon after when an additional eight activists turned up, two of whom entered the pool and carried signs.
Newsweek subscription offers >
In video footage of the incident, obtained by the Herald and Australian daily newspaper The Age, audience members can be seen booing and heckling the protesters, and cheering as they are removed from the park.
Later on, a third group of protesters was escorted from the premises by police after disrupting a performing seal show. And a subsequent show in the afternoon was also canceled when 15 more activists arrived.
One of the activists, Sev Avedis, told the Herald that the group was trying to make people aware of the dangers of keeping dolphins in captivity.
"Dolphins have incredibly complex social skills and display emotional awareness just like humans," he said. "Keeping them in captivity for any reason is unjust to their existence as they are unable to socialize or communicate with each other naturally."
Newsweek subscription offers >
"Dolphins are not commodities, they are individuals—commonly sighted on coastal shorelines, it is not necessary to pay to see these suffering animals perform in unnatural enclosures."
In response to the incident, Sea World Gold Coast released a statement, saying that while it was "aware that some people do not support the idea of animals in human care" it was "pleasing to have the support of our guests who cheered when the group was escorted out of the presentations."
"We welcome constructive and professional dialogue with activist groups in a respectful manner and find the tactics of this group unprofessional and dangerous, not only to themselves but to the animals and guests," a spokesperson for the park said.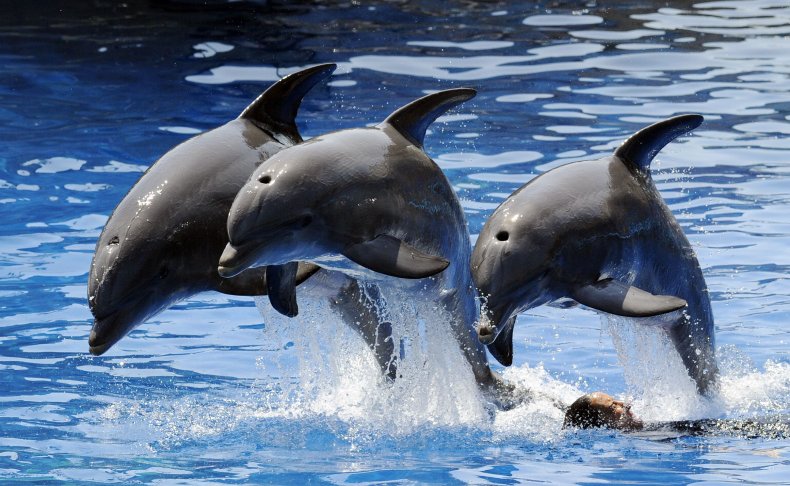 Sea World Shuts Down Dolphin Shows After Protesters Jump in Pool: "Animals Are Not Entertainment" | World