Deadly Rip Current Off New Hampshire's Seabrook Beach Kills One, Pulls Six Out To Sea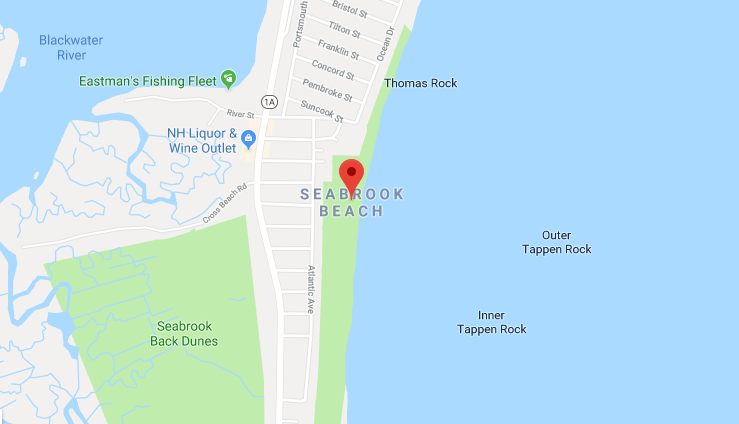 The water off the coast of Seabrook, New Hampshire, was far more dangerous than some swimmers were prepared for Sunday. Six people needed rescuing from dangerous currents in the water and two were unconscious by the time they made it back to the shore, the Boston Globe reported.
Both of the people who were unconscious after they were rescued were from Methuen, Massachusetts, and were taken to the hospital. The 49-year-old male who was pulled from the water was pronounced dead at the hospital while the 47-year-old woman was suffering from life-threatening injuries, WCVB reported.
A fellow beach-goer took to the water to help rescue two of the people who were struggling in the water. He used a paddle board to get the two, and himself, back to the safety on shore, he told the Globe.
The Seabrook Police Department posted to both Facebook and Twitter to urge those at the beach to stay out of the water due to the strong currents that were present.
What Is a Rip Current?
Rip currents are the cause of 80 percent of the rescues lifeguards make on surf beaches each year, according to the United States Lifesaving Association. A rip current is a powerful channel of water that flows away from the shore and can travel up to eight feet per second, according to the National Oceanic and Atmospheric Administration. They usually form where there's a break in a sandbar that allows the water to easily flow unobstructed.
While the currents can be terrifying for swimmers, they won't pull a swimmer under, they will only pull them out away from shore, according to NOAA. The best thing swimmers can do to survive a current is to try to float and call for help while they're in the current while traveling at an angle back to land, using the waves to help them in.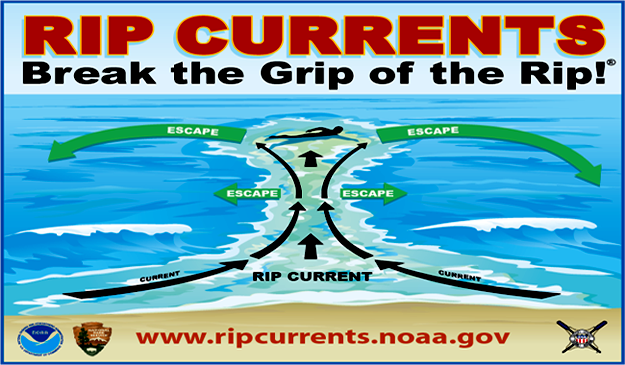 Many try to swim against the current back to the shore, resulting in fatigue that then leads to drowning. But while tens of thousands of swimmers are rescued each year by lifeguards from rip currents, it's estimated that about 100 people drown each year due to the current, according to NOAA.
Swimmers should also always swim at a beach where there are lifeguards working and check swimming conditions before they head into the water. Current forecasts are available on the National Weather Service's website for beaches all over the U.S.
Deadly Rip Current Off New Hampshire's Seabrook Beach Kills One, Pulls Six Out To Sea | U.S.