CBS is Going to Stop Airing 'SEAL Team' — Here's Where You Can Watch It Now
SEAL Team is back and bigger than ever with a brand new season and a brand new home.
Instead of releasing all of Season 5 on CBS, the military drama is moving exclusively to a U.S. streaming service.
Newsweek has everything you need to know about where you can watch SEAL Team Season 5.
Where to Watch SEAL Team Season 5
SEAL Team will soon be saying goodbye to CBS and hello to streaming service Paramount+.
The military drama will no longer be available via CBS, with the brand new season airing only on the Paramount+ streaming platform from Sunday, October 31 onwards.
The first four episodes aired on CBS, with the fourth installment airing on Sunday, October 31 at 10pm E.T. marking the show's end to its run on CBS.
Episode 5 will be available to watch via Paramount+ after Episode 4 has concluded on CBS on Sunday, marking the show's official move.
Episodes of SEAL Team Season 5 will continue air weekly on the platform, dropping every Sunday.
To watch SEAL Team, you can subscribe to Paramount+ for $5 per month. The Premium subscription starts at $10 per month and includes access to live networks and is ad-free.
The news SEAL Team was moving to Paramount+ was announced in May 2021, coinciding with the Season 5 renewal.
The move may not come as a huge surprise to some, as CBS and Paramount are owned by ViacomCBS. Originally Paramount+ was to be named CBS All Access, however that changed in March 2021.
Paramount+ hosts a range of CBS content alongside Yellowstone, iCarly, and Why Women Kill.
Speaking to TV Line about the show's move, showrunner Spencer Hudnut teased setting up camp on Paramount+ will see Bravo Team embark on a mission unlike "any they've done before."
He said: "Not only are they going off on a mission unlike any they've done before, but a mission that will also include some personal elements that will impact each and every operator. We're going to go out with a bang for sure — and then start [on Paramount+] with an even bigger bang."
In Episodes 4 and 5, marking the show's departure from CBS and arrival on Paramount+, the Bravo Team are sent to Africa in response to a mass casualty terrorist attack.
Star David Boreanaz added he was looking forward to telling "deeper and darker" stories via SEAL Team's move to Paramount+.
He said: "We will premiere on premiere week for [the first] four episodes. The biggest difference is that obviously in the streaming world, there are no commercials, so we could tell our stories a lot better, I think. That's not to say we are not doing a good job of doing that now.
"I don't want to say that it's going to be completely different, but we're going to be able to go a little bit deeper and darker and lighter in a lot of areas. You have the ability to be a little bit more creative and you definitely have more screen time. We're looking at probably 18 more minutes of showtime there."
SEAL Team Season 5 Episode 4 airs Sunday, October 31 on Paramount+.
SEAL Team Episode 5 premieres on Paramount+ on Sunday, October 31 with episodes dropping every Sunday.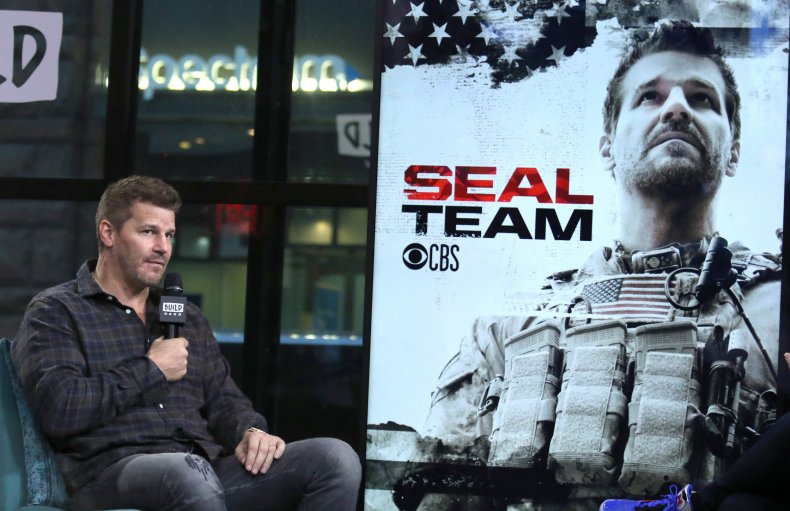 Newsweek may earn a commission from links on this page, but we only recommend products we back. We participate in various affiliate marketing programs, which means we may get paid commissions on editorially chosen products purchased through our links to retailer sites. Prices are correct at the time of writing this article.