Will There Be A 'SEAL Team' Season 6? All We Know So Far
SEAL Team Season 5 has seen Bravo Team head to Africa, Afghanistan and later South America tackling terrorists, retrieving weapons, and embarking on a mission to shut down a nuclear program along the way.
With the latest season coming to an end tonight (Sunday, January 23), Bravo Team will be hopefully leaving Venezuela behind and making a safe return to Virginia Beach. Ahead of the finale, fans are eager to know if there has been any news on SEAL Team Season 6. Newsweek has everything you need to know about SEAL Team's future.
Will There Be A SEAL Team Season 6?
Unfortunately, at the moment, there has been no news regarding SEAL Team Season 6.
As Season 5 has not finished airing, it is still early days for an official announcement on the military drama's future.
Looking back at the renewal dates of Seasons 4 and 5, fans can expect to hear news about SEAL Team Season 6 as early as May 2022 but hopefully a decision on the show's fate will come a lot sooner.
Additionally, if Season 6 follows the release pattern of previous seasons, the new series could arrive in late 2022.
SEAL Team has had quite a journey over the past year. Season 5 premiered on CBS as per usual in October 2021 but after airing just four episodes, the show made the move to Paramount+ in November 2021.
SEAL Team's fate will largely depend on the series 5 ratings, which will be measured a little differently than previous seasons as a result of the move to streaming only.
The good news is, things are looking seriously good for SEAL Team's ratings.
According to Parrot Analytics, SEAL Team has a higher demand than 99.4% of drama titles in the U.S., and audience demand was 18.5 times higher than the demand of the average TV series.
Other factors playing into SEAL Team's future include the decision of creator Benjamin Cavell and the availability of the cast.
One thing is for sure, SEAL Team star David Boreanaz. who plays Jason Hayes in the show, was super excited about the move to Paramount+ in 2021 and shared what it meant for SEAL Team's future.
Speaking to TV Insider in 2021 when the move was announced, Boreanaz said: "The four episodes that we have on at CBS will be a great launching pad into the new world of streaming, and I know we'll be able to take our show to a deeper, darker place as far as storytelling is concerned.
"I'm excited about that, and it's going to be a good challenge for us, and I know that the cast and the crew are up for that."
He also shared the standards and practices of Network Television were a "kind of handcuff" which will no longer apply as heavily on Paramount+.
Boreanaz reflected: "Standards and practices, obviously, is kind of a handcuff on network television. I'm proud of the show and the character and what Jason Hayes has accomplished. And I look forward to telling more stories and I've always said it's good to go to the darker places and open and shed light into them so it can help these real men and women that are suffering, whether it's PTSD or TBI. "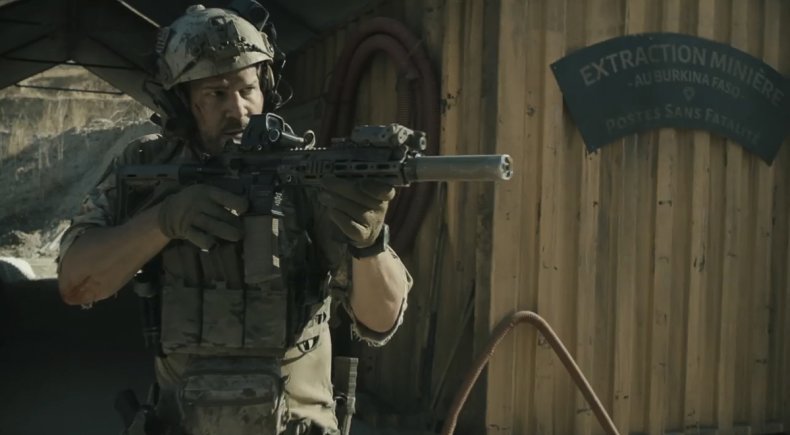 Fans of SEAL Team are also more than happy to see the Bravo team return for Season 6.
One fan tweeted: "@paramountplus when can we get confirmation that there will be a season 6 there are loads more scenarios bravo can get into #no1show #sealteamfans #bravoteam #sealteam"
A second fan wrote: "Now it's time for YOU to renew #SEALTeam for Season 6! #RenewSEALTeam #GotYourSix
@CBSTVStudios."
A third fan added: "@paramountplus Renew Seal Team your number one drama! We want Season 6!!!"
One thing is for sure, the events of the penultimate episode of SEAL Team Season 5 will have everybody questioning the state of the show's future.
Bravo Team was able to escape the textile factory but the police were not far behind them, posing some big questions on the state of Bravo.
In the teaser trailer for the finale, Clay (played by Max Thieriot) also announces his plans to leave Bravo Team to look after his family.
Boreanaz also teased in an Instagram story post in December 2021 when filming for the finale was underway that a big death was on the cards, but just exactly whose life is on the line, is unknown now.
Alongside an image of a military jacket complete with bullet holes and a whole load of blood, Boreanaz wrote: "Who won't survive?"
Regardless of what happens, hopefully, the season 5 finale leaves the door wide open for Season 6 to take place.
SEAL Team Season 5 concludes Sunday, January 2 on Paramount+.