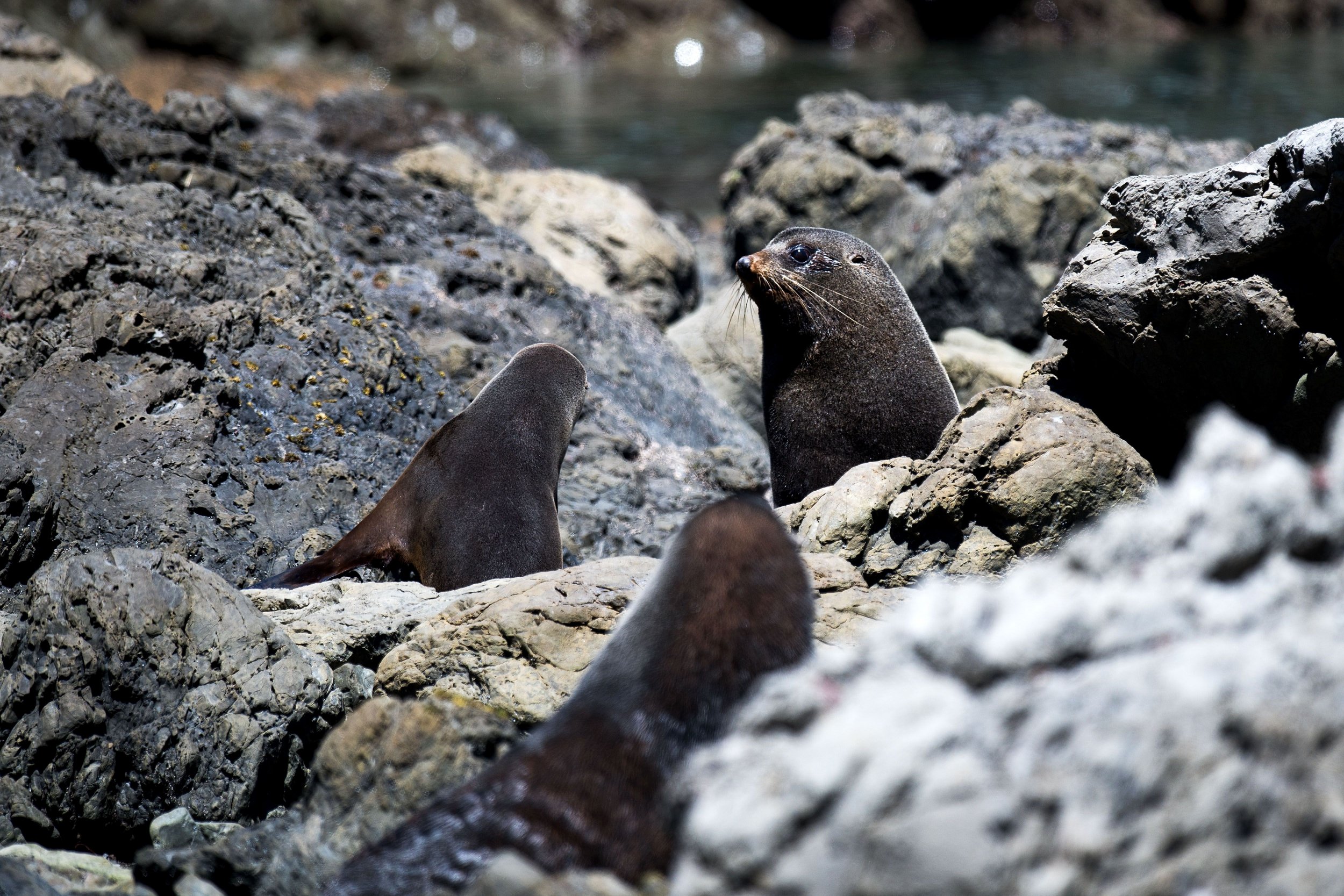 During a routine scat, or poop, examination researchers at the National Institute of Water and Atmospheric Research found something they weren't expecting in the sample from a leopard seal. They found a USB drive.
After cleaning the USB drive and leaving it out for a few weeks to dry, the researchers tried plugging it in to see if it had anything on it still. The little USB drive was "in reasonably good condition considering where it had come from," said the NIWA. When researchers plugged it in they found it actually had photos of sea lions on it.
The NIWA posted one of the videos from the drive to its Twitter account and is asking if anyone recognizes the video. It shows two sea lions playing in the water and the nose of a blue kayak and a person foot dangling from the kayak.
The samples are used by researchers to determine information about the seals' lives like what they eat, their health and about how long they've been around New Zealand, according to the NIWA.
If the person who owns and lost the USB drive wants it back they're going to have to provide NIWA with another sample of seal scat that the researchers can use for further research.
"The more we can find out about these creatures, the more we can ensure they are looked after," said Jodie Warren, the volunteer who was working on the sample of scat that the USB was found in. "It is very worrying that these amazing Antarctic animals have plastic like this inside them," she added.
The specific sample of scat that the USB was found in was sent to NIWA in November 2017 by a vet who was in the area checking on a seal and voluntarily picked up the scat and sent it into the labs. But nothing was done with that sample for more than a year, it wasn't until January that volunteers defrosted the sample and sifted through it looking to learn about its contents.
It's not clear how long the USB may have been in the seal's habitat before it was eventually consumed and eaten, one of the seals could have consumed it and then left it in the scat where it was found on Oreti Beach, Invercargill.