Seaman Shaun Palmer Latest: Parents Receive Text Message From Missing Son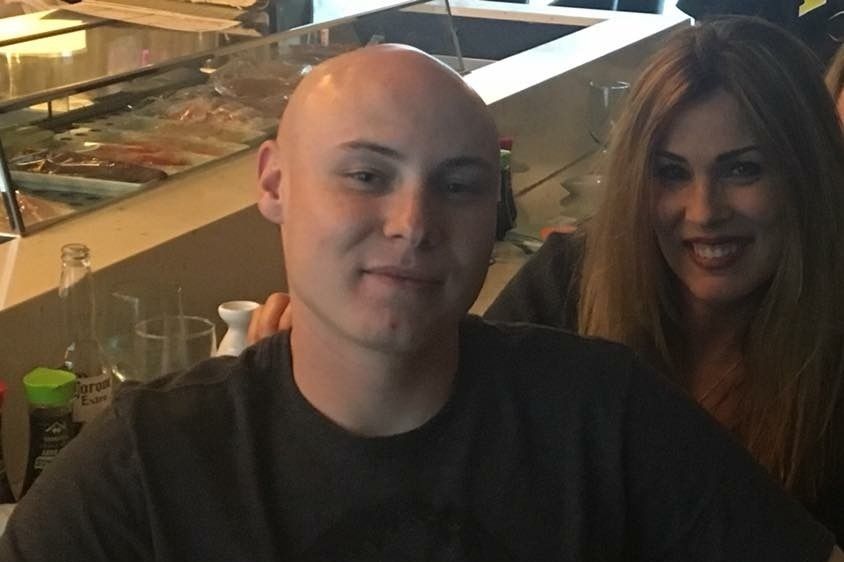 A Navy corpsman who has been missing since Sunday has sent his parents a text message to say he is alive.
24-year-old Shaun Palmer, who is stationed in Hawaii and assigned to the Marine Corps Base, sent a text message to his parents which read "I love you and I'm alive," according to Khon 2.
Naval Criminal Investigative Service (NCIS) special agent in charge, Nayda Mannle, said the text was received by Palmer's parents late on Tuesday morning. Mannle said the search would continue until Palmer was found.
"His parents have been texting him so the interpretation is he simply responded to let them know he was alive and well," Mannle said. "That said we still haven't been able to locate him and we will continue those efforts."
Police say there is no reason to suspect foul play was involved. Palmer was last seen at a bar in Waikiki after spending a night out with his Marine friends. According to ABC News, his last verified whereabouts was Kelley O'Neil's at 4 a.m. on Sunday morning.
Palmer's mother Elizabeth Diane Unterein has been active on social media to spread the word about her missing son. She tweeted early on Tuesday: "I got news this morning that my son is MISSING in Hawaii. I'm asking for prayers for my son Shaun Palmer and if you could SHARE this post to help me find him. He was last seen Sat night in Waikiki and his Company Commander called me this morning and said he missing."
She also set up a GoFundMe page to raise money for a plane ticket to Hawaii. She set a goal of $2,000 and at the time of writing has raised more than $4,000.
After receiving the text message from Palmer, Unterein tweeted: "Update: I'm so happy. Shaun Palmer is ALIVE. I don't have any details. Thanks for all your prayers and support."
Unterein was informed by the military on Monday morning and said she immediately ran through different scenarios in her head. "Maybe he just went out and had too much to drink and he'll show up… and he hasn't show up," she said, according to Khon 2. "I'm trying to hang in there. I'm trying to stay positive. Just please keep your eyes open for my son."
Palmer is a hospital corpsman in the 1st Battalion, 3rd Marine Regiment. "He loves his job, he loves being a corpsman," Unterein said.
NCIS did not immediately respond to a request for comment.