Sean 'Diddy' Combs Partners With Capital Preparatory to Open Charter School in Harlem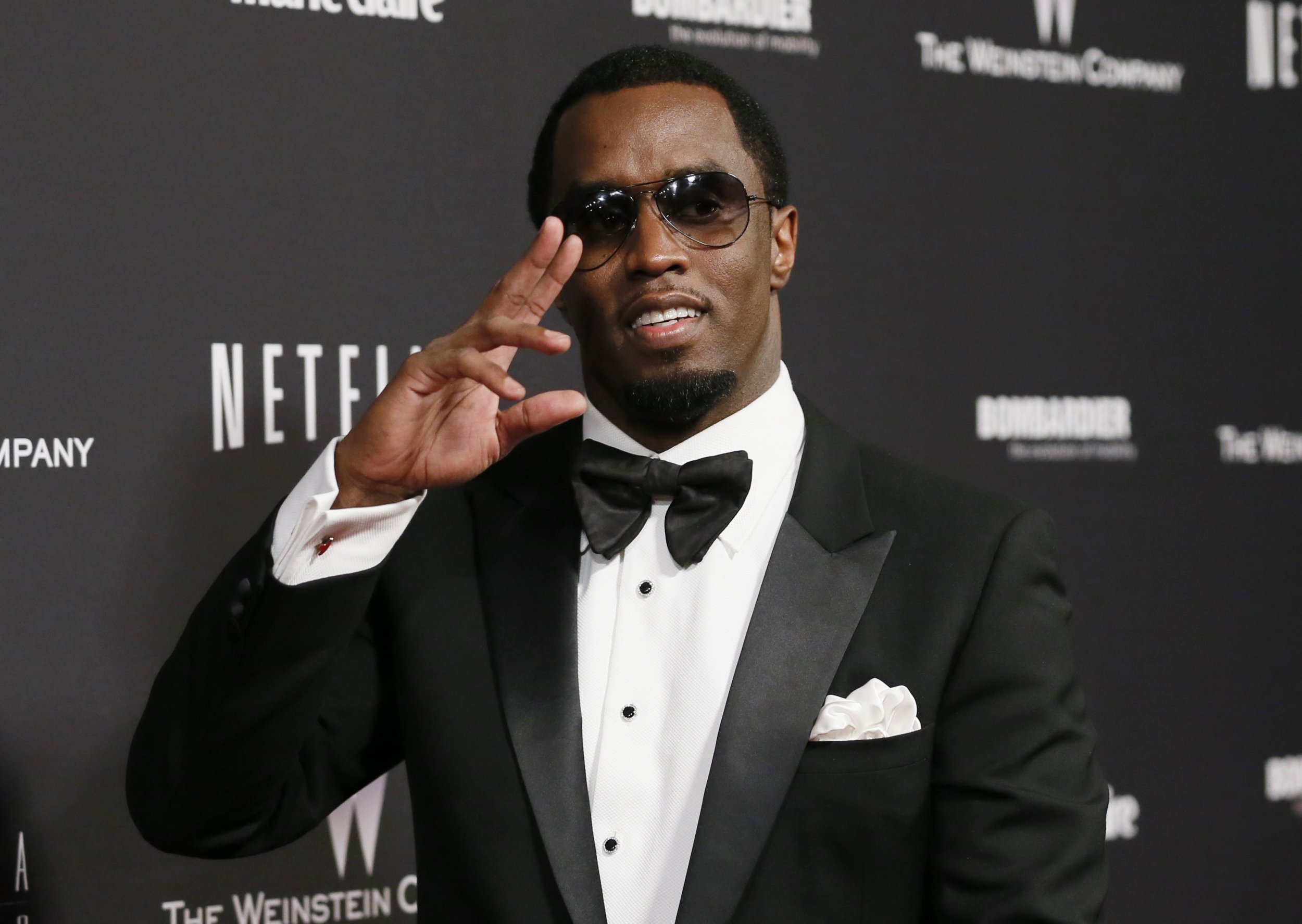 Sean "Diddy" Combs was born in New York's Harlem and went on to become a world-famous rapper, singer and record producer. He has ventured beyond music as an actor, clothing designer and entrepreneur. Now he's adding another field to his diverse résumé—education.
Combs and Capital Preparatory Schools announced Monday that a Harlem charter school will open in August for the 2016-17 school year.
"Creating this school is a dream come true for me. I want to impact the lives of young people in my community and build future leaders. The first step is offering access to a quality education," Combs says in a press release. "Every young person should have the tools they need to succeed. All our children should be able to pursue their dreams. That is something I can impact with this school."
According to the release, Combs has been working on the project since 2011. He chose Capital as his educational model and its leader, Steve Perry, as his partner to run the new charter school, whose principal will be Danita Jones. Perry is CEO, while Derek Ferguson, a longtime adviser to Combs, is head of the school's board, which also includes a pastor from Mustard Seed Faith Ministries and a senior vice president from Bank of America.
"I'm inspired by Sean Combs's belief that educating our young people is the key to opening up a world of opportunity for them," Perry says in the release. "Sean and I have spent many long hours over the last five years talking about education and how best to meet the needs of the young people of Harlem, and I couldn't be more pleased to continue this journey through the opening of the school."
Capital Preparatory Harlem Charter School, which is to be located at 1 East 104th Street, just off of Central Park, will start by accepting sixth- and seventh-graders for the 2016-17 school year. Every year thereafter, it will grow by another grade, until its first class graduates in 2023. When it reaches full enrollment, the school will have a total of 700 students in grades six through 12. The school is seeking applications from both prospective students and staff.
The school is modeled after Capital Preparatory Magnet School in Hartford, Connecticut, where Perry was founder as well as principal from 2005 until last year. Perry—who is also an education contributor for CNN and MSNBC, a columnist for Essence magazine and author of Push Has Come to Shove: Getting Our Kids the Education They Deserve—Even if It Means Picking a Fight—has been criticized in the past for his strongly worded tweets and accused of exaggerating the Hartford school's success. Still, the announcement garnered excitement from many on Twitter.
"We're all really excited to be a part of the Harlem community," says Jones, the school's principal, who came on board in October for a planning year prior to the school's opening. She tells Newsweek that the school's philosophy is that all children can learn and that it is the responsibility of educators to ensure they do.
"Socioeconomic status does not define aptitude," she says. "When you offer the support and additional services to meet high expectations, children survive" and thrive, she adds. "When [children are] given equal access to a world-class education, great things will happen."