Stars of Alabama Author Sean Dietrich Takes a Road Trip Home
After an old friend's death, novelist Sean Dietrich quits his job and journies back to his former home state.
They buried my friend Gary out in the country, near Auburn, Alabama. I heard about it two weeks too late. Some friend I am.
I'm calling him, Gary, but that wasn't his name. When I first met him, he was already an old man with white stubble. And I was a redheaded kid with too many freckles.
He lived off Green Street in a house that was falling apart. He was a construction worker, an artist, a poet, and a musician. He played upright bass, he painted portraits, he memorized Robert Frost, and he smoked Winstons all day.
I was a kid without a father; he was a recluse without a family. So it worked out.
Something I remember about him: he had this marvelous Alabamian way of agreeing with you. You would say something to him, and he would answer with: "Youbetterknowit." No spaces between the words.
For example:
"Boy, it's hot outside today."
"Youbetterknowit."
"Did you see that NASCAR collision last night on ESPN?"
"Youbetterknowit."
The phrase is expressly Alabamian, and it means: "That is correct, my good man." Or: "Correcto, señor." Or: "You bet your butt."
News of his death came on a Sunday afternoon. My wife and I got back from working in the church nursery. I had baby vomit on my shirt, my wife was pretty sure she'd caught hand-foot-and-mouth virus from a toddler. There was a message on our answering machine.
"Hey," the message began, "I don't know if you've heard, but..."
I had to sit down. There are certain people who become special to you, even though you haven't seen them in years. Gary was one of those.
I hadn't seen him in a while. He had moved back near Auburn. We lost touch, but I never lost affection for him.
Long ago, I remember the days he would invite me into his house to listen to Hank Williams records. Always Hank Williams. He worshipped the man.
Gary's home was a mess, lined with bookshelves, stacks of paper, charcoal sketches, and enough full ashtrays to concern the EPA. Gary would always send me home with a parting gift. It was his trademark.
Once when I was twenty, he gave me a lapel pin of an Auburn Tiger. The paint on it was chipped. He said, "This is a lucky charm, I want you to have it."
"Why?"
"Because, this magic pin helped me through college. And maybe one day it'll help you."
College. This surprised me. Gary was a roughneck like the people I come from. He wore boots, and he knew how to read tape measures. Men like us didn't go to universities.
"You went to college?" I said.
"Youbetterknowit."
And I know it sounds ridiculous, but that little pin was indeed lucky. College was a big idea for someone like me. When I was in seventh grade, my father ended his life with a hunting rifle. The week after his death, I dropped out of school and never returned. But Gary made me believe that I was smart enough to complete an education.
On my first day of class, I kept that pin in my pocket. The day I graduated, it was in my hand. I do not root for Auburn University football, but that is not the point here.
The point is that I missed my friend's funeral, and I was hurt. I was even more upset that he'd died without telling me. I never even knew he was sick.
The next morning, I called my boss and asked for a few days off because of a death in the family.
My boss answered, "But you don't have any family."
This guy was all heart. I explained it to him.
"Nope," my boss said. "I'm not giving you time off to go galavanting, I got two living rooms that need to be dry-walled by tomorrow afternoon."
I told him what he could do with his drywall and hung up the phone.
That same morning, I packed my truck and I bid my wife goodbye.
"Did you really just quit your job?" she asked.
"Youbetterknowit," came the response.
I left the Florida Panhandle and headed for the Loveliest Village on the Plains. Alabama is not my home, but I live only a few miles from the state line. In fact, my part of Florida is affectionately referred to as L.A. Lower Alabama.
I traveled two-lane highways through the Yellowhammer State, radio blasting, thinking about Gary the whole time. I drove northward through Samson, Opp, and Brantley. These towns look as small as they sound.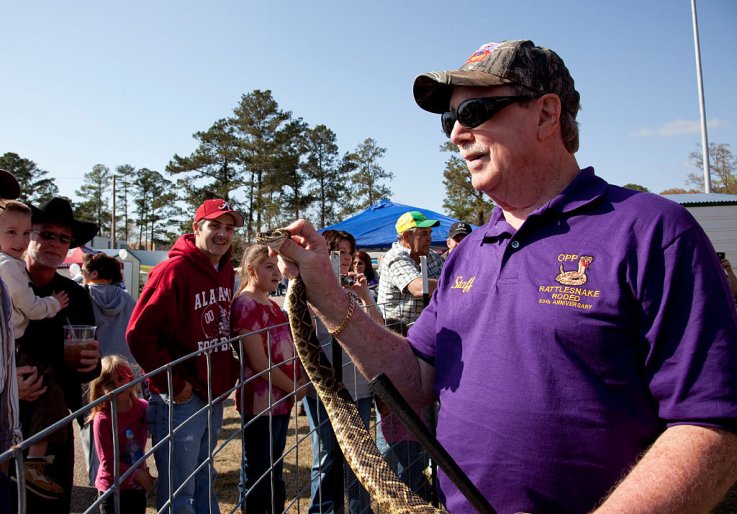 Opp is home of the Rattlesnake Rodeo. I have never attended because I hate snakes. When I was in first grade, a man from the zoo visited our classroom with a fourteen-foot boa constrictor. He let the snake lick my ear and I blacked out. The next thing I knew, the school nurse was marching me to the office to give me a loaner pair of trousers.
I passed Luverne, and Hope Hull.
My cousin once dated a girl from Hope Hull. We visited her one summer. The girl's father was on his porch, polishing a .22 when we arrived.
"That means he likes you," said my cousin's girlfriend. "If Daddy didn't like you, he would have been filing off the serial number."
I went out of the way to swing by Montgomery, to visit Hank Williams. I love Montgomery. The Capital of the South has it all. There is a baseball stadium, barbecue joints, and music played by men who have enough etiquette to lift their pinky fingers when sipping Natural Light cans.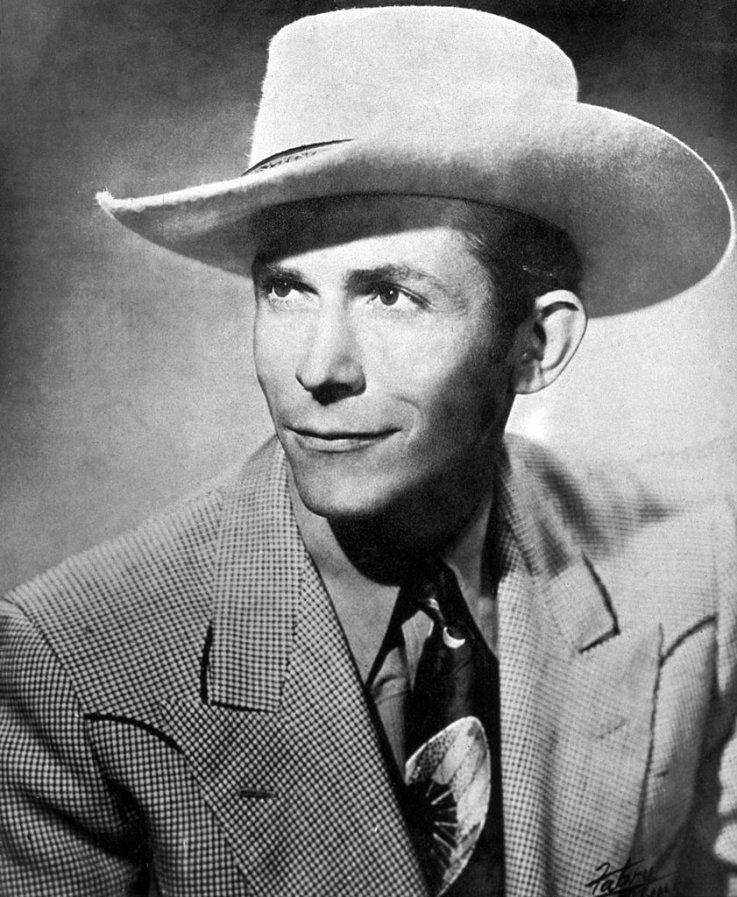 I ate at a dilapidated barbecue joint that looked like it was going to fall sideways if the wind picked up. Overhead, the song "Hey Good Lookin'" played.
And I remembered the way a young redhead used to sit on Gary's sofa, listening to these same honky-tonk songs. They were a kind of religion to Gary.
There's a legend about Hank Williams. One time he was lying in the backseat of his mother's car, on the way to the airport. He was sick as a dog at the time—maybe he'd eaten too many M&M's. When Hank saw landing lights from an airplane, he came up with the lyrics to "I Saw the Light." He wrote it in a few seconds.
Gary would often tell me this story with a Winston between his fingers.
"Is that a true story?" I would usually ask.
"Youbetterknowit."
After lunch, I drove through Shorter, then Tuskegee. I stopped at Moton Field to see the Tuskegee Airmen National Historic Site. Everyone ought to visit Moton Field at least once.
When I finally hit Auburn, I called my wife to let her know I was okay. She told me she was pretty sure she had hand-foot-and-mouth after all.
"Seriously?" I asked. "How can you be so sure?"
"Because it's all over my hands, feet, and mouth."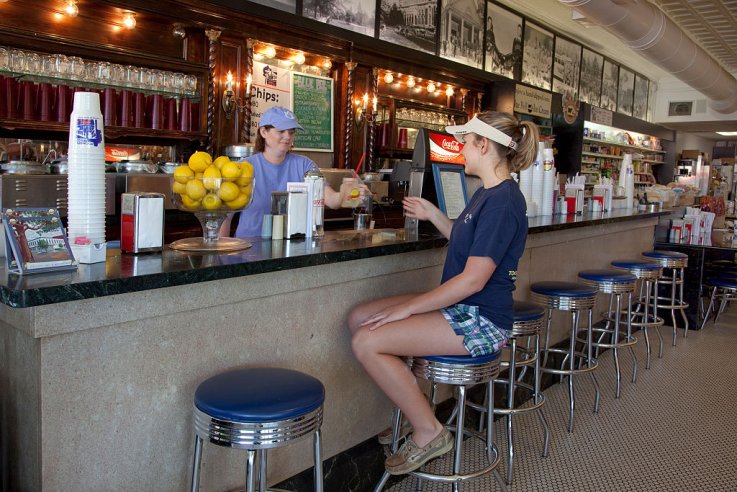 Thusly, I decided to prolong my stay. I toured Auburn for the first time. I did touristy things. I went to Toomer's Drugs to see the old-fashioned soda fountain. I drove by Jordan-Hare Stadium. I touched a world-famous oak tree. I walked old sidewalks, I crossed the street and almost got run over by a cattle truck.
That night, I found a rundown motor inn. My room looked like it had survived a nuclear holocaust, the shower head was rusted, and I believe someone had a bladder-related accident on my sheets. But for thirty-five bucks, it was the Ritz.
The next morning, I awoke early. The motel served a complimentary breakfast of miniature boxes of Kellogg's Corn Flakes and expired milk.
"Do you have any Shredded Wheat?" I asked the clerk.
The man removed his cigar stub and said, "Hold on while I go to the fields and harvest some."
You have to love Alabama.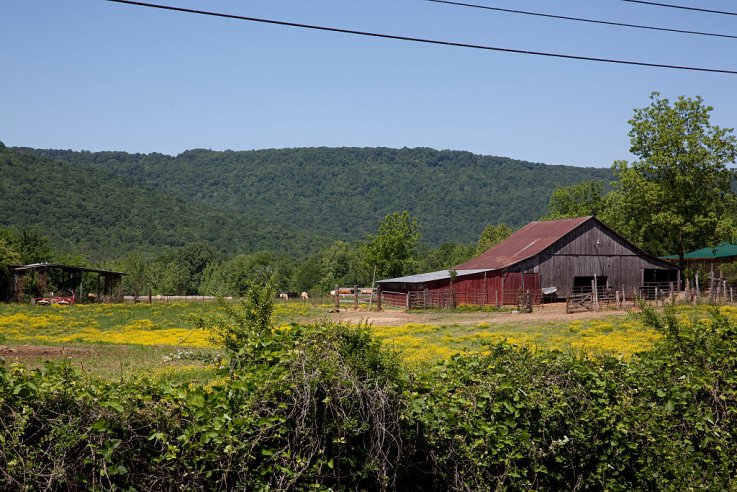 I drove the winding county roads until Auburn was long behind me, until I was in the sticks. The scenery was magnificent. The scalped summer fields, the low tree line, the kudzu, and the sounds of insects.
I eventually found a cemetery where I understood my friend to be buried. The graveyard was overgrown. The markers were ancient.
I spent nearly an hour searching the yard but could not find a stone with his name. I started to feel ridiculous. I had quit my job and traveled Alabama backroads only to end up in a cemetery full of complete strangers. I tried phoning friends back in Florida, but nobody seemed to know much about where Gary rested.
So, I gave up. I sat on my tailgate and I felt like a damned fool. I removed a lapel pin from my pocket. I had intended to give the lucky charm back to my friend. I was going to place it on his marker as a poetic gesture. A man deserves a little poetry after he dies.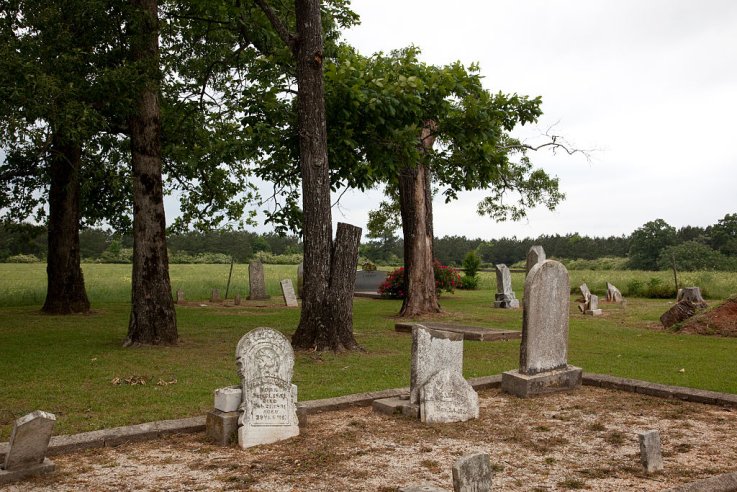 I stayed for a long time in the cemetery, and I decided that I was not sorry I had come. My life has been full of of poor decisions—such as quitting my job and telling my boss to take an extended vacation on the Lake of Fire. But then, I have learned that sometimes a stupid decision is the right one. Sometimes, it leads you through heaven into a field of clover and hay.
I started to leave the cemetery. I saw a minivan pulling in behind me, tires crunching on dirt. A woman jumped out, and two children behind her. The woman was carrying flowers. Her children followed. Her little boy had red hair and too many freckles.
I don't know the reason for their visit, but I am the son of a widow, and I had a good idea why.
The boy was quiet. He kept close to his mother. Head down. When I passed them, I almost offered the family my condolences, but I didn't because it was none of my business.
Still, I couldn't leave. I just couldn't. I stopped walking, and something came over me. I don't know what you'd call it. A feeling. An idea, maybe.
I handed the boy something small. Something that once brought me fortune.
"What's this?" he said.
"It's good luck," I said.
He inspected the pin and said, "Good luck? Really?"
Youbetterknowit.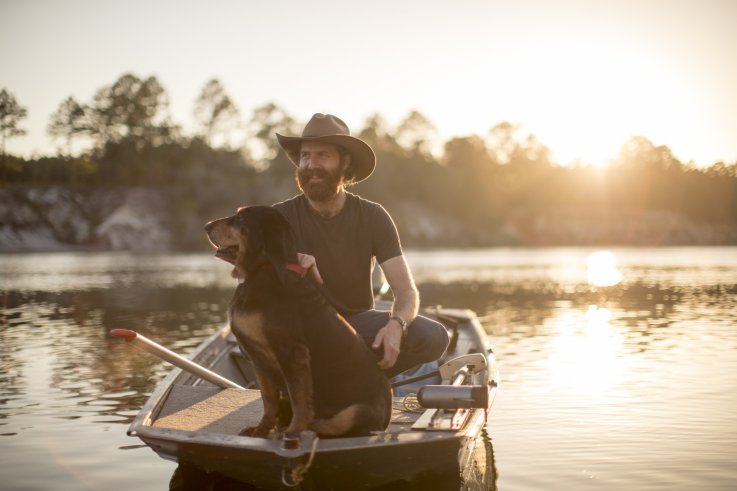 Sean Dietrich is a columnist, novelist, and host of the popular Sean of the South Podcast. His columns have appeared in The Birmingham News, The Tallahassee Democrat, The Bitter Southerner, Thom Magazine, and he has authored eight books. His latest, Stars of Alabama is on shelves now.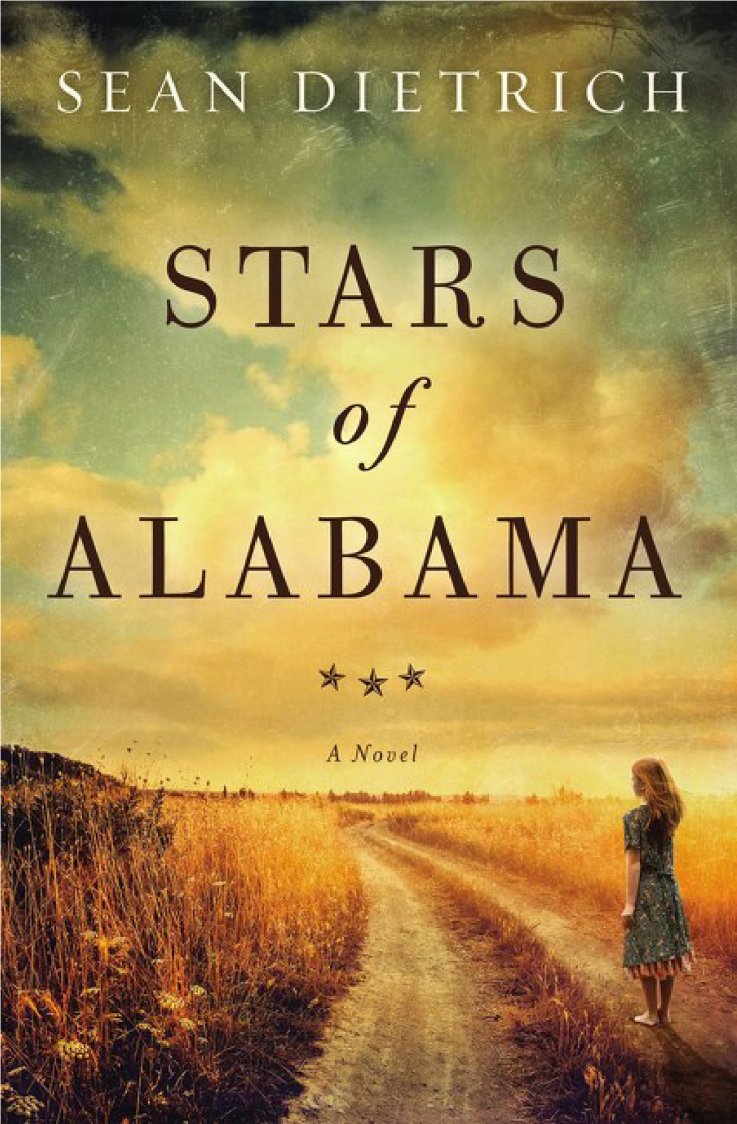 Stars of Alabama Author Sean Dietrich Takes a Road Trip Home | Culture