Sean Hannity Accuses Alexandria Ocasio-Cortez, Beto O'Rourke of 'Eyeing the Big Bucks as Much as Anyone'—'This Hypocrisy Is Nothing New'
Sean Hannity has criticized leading Democrats over their claims for wanting to help the poor while at the same time being close to wealth.
The Fox News host started his monologue by mocking Democrats as "the most generous people in the world—when it comes to spending your money."
He cited how presidential candidate Beto O'Rourke only gave less than 0.3 per cent of his $366,000 income from 2017 to charity, according to figures from his tax returns which the network showed.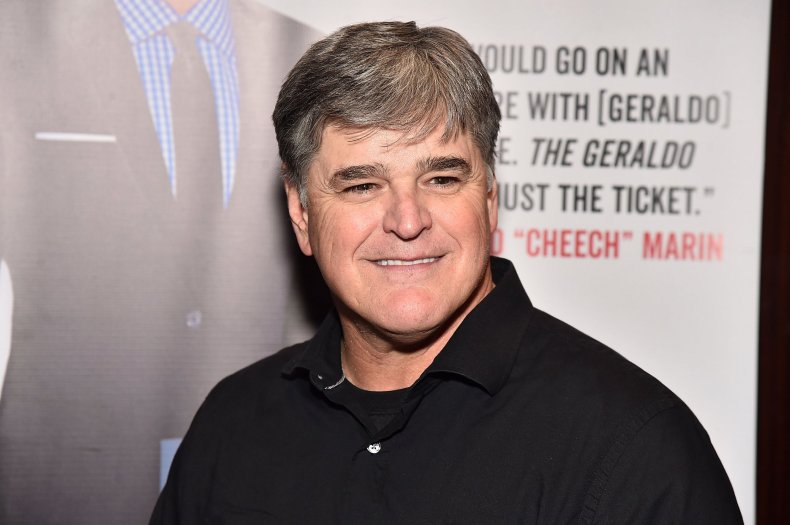 Hannity then described how O'Rourke says he champions the poor, but is from a wealthy family with a father who heads a real estate empire who helped him launch his political career.
In front of a set backdrop with the caption "The Hypocrisy Reeks," Hannity said in his monologue: "Of course this hypocrisy is nothing new. People like Bernie Sanders, (Alexandria) Ocasio-Cortez, other comrades of the left crusading against capitalism every day.
"Turns out that they are eyeing the big bucks as much as anyone. Senator Sanders bragging that he is a millionaire because his book was good and Ocasio-Cortez today reportedly retaining Hollywood powerhouse CAA to write a book of her own."
This referred to a report in the Daily Beast in which publishing industry sources said that the freshman Democratic congresswoman had explored the possibility of writing a book. The project was ditched for unknown reasons, the outlet said.
This week, Sanders released his tax returns which revealed that he earned more than $1 million in 2016, which he attributed to his best-selling book "Our Revolution."
Hannity said: "See the pattern here? Campaign against capitalism, reap the benefits of capitalism. Lecture us on prudence and equality, donate little to charity, generous with your money and they travel on private planes more than any other person you meet. And they want the new Green Deal with no planes, or cows," he added.
In 2018, Hannity earned $36 million before taxes and management fees, for his work on Fox and Premiere Networks, Forbes reported. He reportedly has a net worth of $200 million, according to Celebrity Net Worth.