Russian Bots Are Sticking Up For Sean Hannity By Attacking Keurig, As Fans Smash Coffee Makers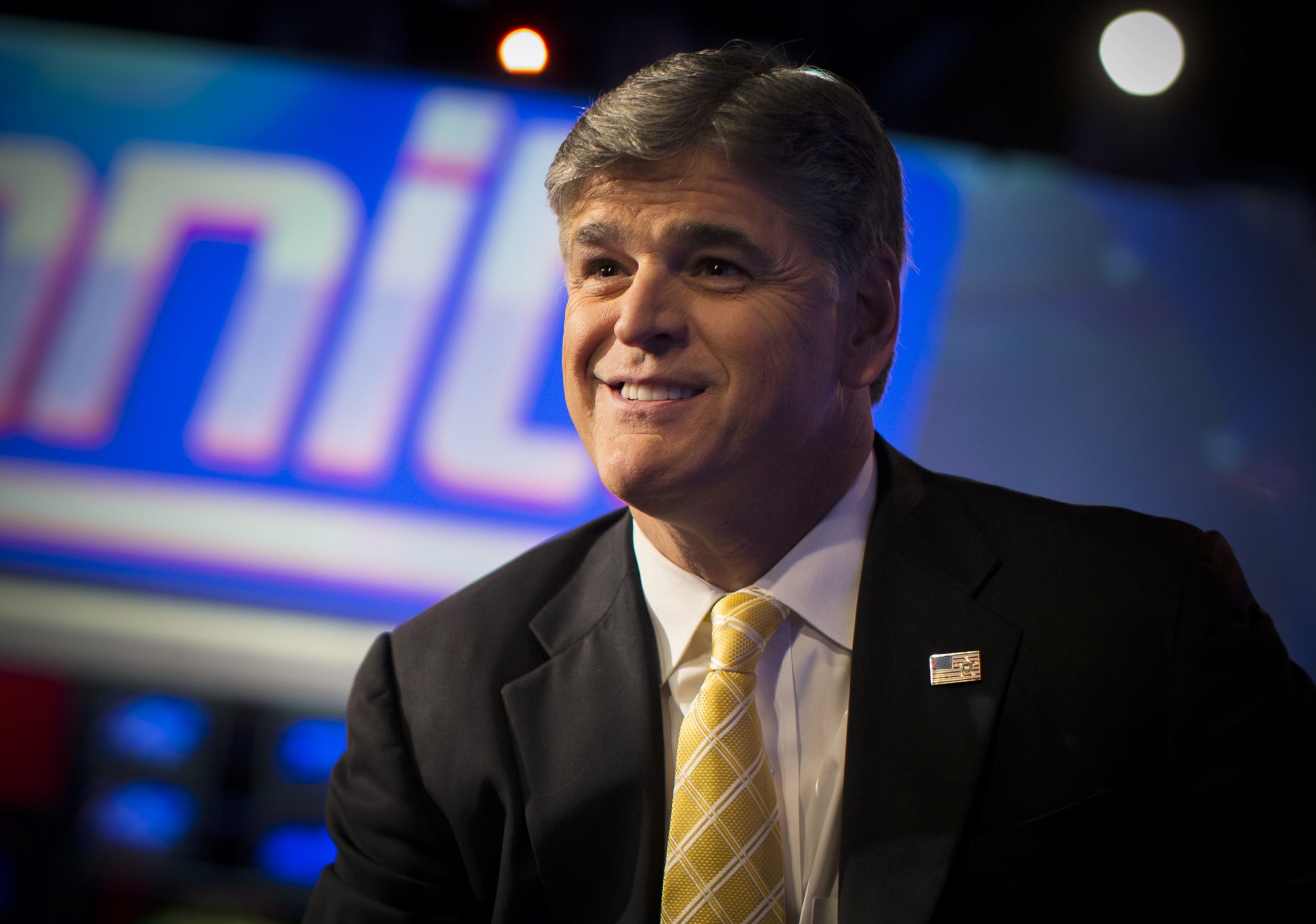 Fox News's Sean Hannity is getting support from Russian-linked social media accounts after they began amplifying a protest by the American far right against Keurig coffee machines when the company pulled advertising from Hannity's show.
Keurig is among five companies that removed ads from Fox's Hannity over the weekend following his coverage of sexual misconduct allegations against Roy Moore, who is running for U.S. Senate in Alabama.
Hannity defended Moore last week and suggested his accuser—who claims she was 14 at the time of the incident when Moore was 32—could be lying. Accuser Leigh Corfman's account that Moore made sexual advances on her has been confirmed by her mother and an ex-boyfriend who she told about the incident. The allegations were first reported by The Washington Post, which cited three other women who said Moore pursued them when they were in their teens.
"So, there's politics in all of this. Then you have false allegations that are made, and you know—how do you determine? It's "He said, she [said]," Hannity said on his radio show last Thursday. "I just—I don't know how you find out the truth."
Read more: Alabama Evangelicals more likely to support Roy Moore after sexual assault allegations, poll shows
On Twitter the hashtag #BoycottKeurig is now number one in overall hashtags promoted by 600 accounts connected to Russian influence efforts tracked by the German Marshall Fund. The hashtag #standwithannity and the variant #istandwithhannity, #boycottkeurig, and #keurig are among the top trending hashtags promoted by these accounts.
On Sunday, white nationalist Angelo John Gage posted a video of himself on Twitter destroying a Keurig coffee machine using a hammer to protest the company's move to remove ads from Hannity's show. He used two of the hashtags amplified by the Russian social media network.
Gage has often tweeted using the hashtag #whitegenocide, which extremism expert J.M. Berger, a fellow with the International Centre for Counter-Terrorism, identifies as an indicator of membership in the white nationalist movement.
The Russian influence linked accounts—some of which are bots, some individuals—are amplifying Gage's message against Keurig and those of other Hannity supporters who posted videos of themselves across social media demolishing the company's single-serve coffee machines. The network of social media accounts was identified after key American intelligence agencies found the Kremlin worked to interfere in the 2016 election.
Following the accusations against Moore, many of his supporters have said they will stick with him. A poll Sunday showed that nearly 40 percent of Evangelical Christians in Alabama are more likely to vote for Moore following the accusations. Yet the poll also shows his support slipping in the general population.
"I must be able to count on the support of God-fearing conservatives like you to help me defeat the forces of evil seeking to crush out and destroy our conservative movement," Moore wrote in an email to supporters Sunday.
Moore has not received across the board support from Republicans in the Senate following the accusations. Senate Republican Majority Leader Mitch McConnell said last week that Moore should step aside if the allegations are true.
Other Republicans like Sen. John McCain of Arizona have also spoken out. Three White House officials said Sunday that Moore may not be the right man for the job.
On Sunday Moore called the allegations against him "fake news" and that he will file a lawsuit against The Washington Post, calling the story "a desperate attempt to stop my political campaign."