Sean Hannity Wants to Know If Jeff Sessions Is Part of the Deep State
Fox News Host Sean Hannity hit out at Attorney General Jeff Sessions on Sunday over the Justice Department's refusal to hand over classified documents related to its Russia investigation.
"Mr. Attorney General, I say this with all respect: where is your urgency?" Hannity said on Sunday.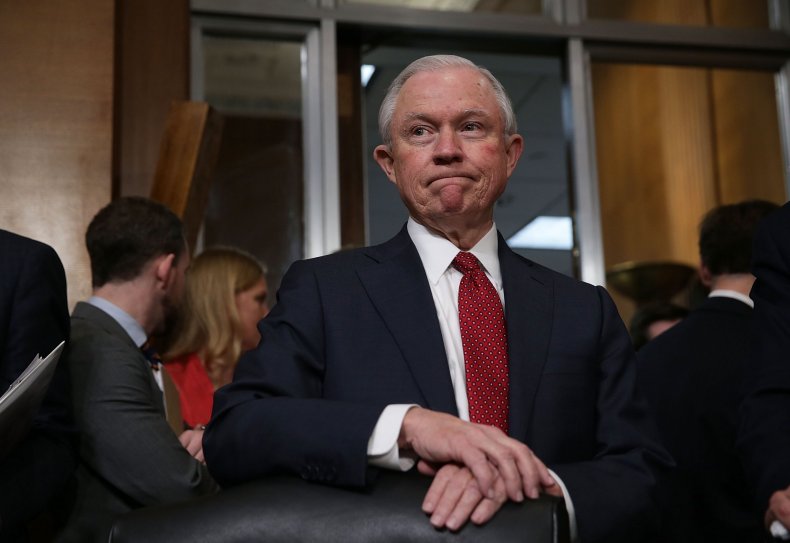 "You need to do your job. This has gone on way too long!" he said, adding: "These are legitimate, important requests. You are not impervious, nor the DOJ impervious, to the rule of law and our federal system, co-equal branches of power and checks and balances."
Hannity accused Sessions and the DOJ of "stonewalling" after the department responded to a subpoena from the House Intelligence Commitee by informing its Chairman, Devin Nunes, that providing information on a "specific individual" could threaten national security.
In a letter obtained by CNN the DOJ told Nunes that the disclosure would "risk severe consequences, including potential loss of human lives, damage to relationships with valued international partners, compromise of ongoing criminal investigations and interference with intelligence activities."
Despite the DOJ's concerns, Hannity said if Sessions does not "speed up the delivery" of the documents requested, he should be held in contempt of Congress and face "the serious legal consequences associated with it."
"If the Attorney General...does not take significant measures to find urgency and speed up the delivery of these… documents, then it is time for Sessions, [Deputy Attorney General Rod Rosenstein], and anyone else who is obstructing Congress' investigation to be held in contempt and face the serious legal consequences associated with it," Hannity said.
He then questioned whether Sessions and Rosenstein are "part of the swamp?" referencing President Donald Trump's "drain the swamp" campaign pledge. "Are you part of the deep state?" he asked, addressing Sessions and Rosenstein.
Nunes has already threatened to hold Justice Department officials in contempt of Congress for refusing to hand over documents related to the Russia investigation.
So far, the DOJ has released a number of classified documents to lawmakers, including the document formally authorizing the FBI's counterintelligence investigation into Russian meddling in the 2016 presidential election.
In the department's letter to Nunes, which was signed by Assistant Attorney General Stephen Boyd, it makes clear that the decision to refuse the House Intelligence Commitee's request came after consultations with the White House, FBI and the Office of the Director of National Intelligence.