Sean Hannity Bashes Yet Praises NBC In Single, Confusing Tweet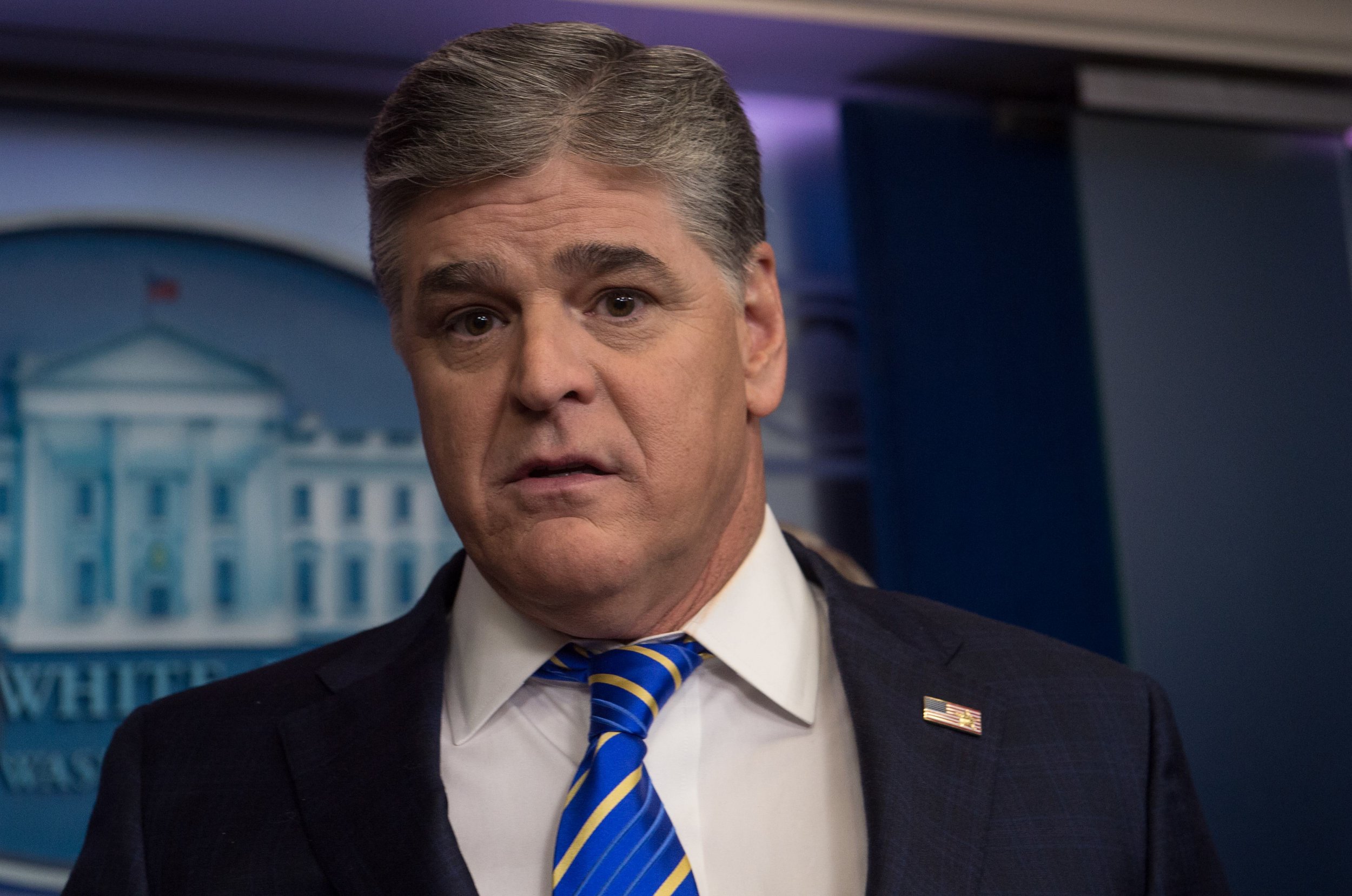 Updated | Fox News host Sean Hannity sent mixed messages on Thursday in a tweet that simultaneously bashed and praised NBC News.
"Hey fake news @CNN and conspiracy tv @NBCNews read and learn," Hannity tweeted, while also sharing an article from NBC in the same tweet. In other words, he accused NBC of spreading conspiracies but treated one of its articles as a reliable source at the same time, which is, well, quite confusing and contradictory.
The NBC article Hannity shared discusses the fact that Attorney General Jeff Sessions has asked FBI agents to shed light on evidence they encountered in a case regarding a uranium deal made with Russia while Hillary Clinton was Barack Obama's secretary of state. The deal has drawn allegations of corruption, but no charges have been filed, NBC reported.
Clinton has been accused of profiting from the deal, given that some of the people involved in it donated millions to the Clinton Foundation. But Clinton has denied any involvement in the deal, whichwas orchestrated by nine government agencies, not just the Department of State. Also, the State Department official who approved the deal said Clinton did not personally intervene.
In October, President Donald Trump tweeted, "Uranium deal to Russia, with Clinton help and Obama Administration knowledge, is the biggest story that Fake Media doesn't want to follow!"
But the controversy surrounding the deal has been widely covered in the mainstream media, as Hannity's tweet shows. Moreover, Trump made a similar claim to his October tweet during the 2016 presidential campaign, saying that Clinton's State Department "approved the transfer of 20 percent of America's uranium holdings to Russia, while nine investors in the deal funneled $145 million to the Clinton Foundation."
PolitiFact rated this statement "mostly false."
Despite no clear evidence of wrongdoing or corruption on Clinton's part regarding the deal, Trump and his allies refuse to let it go.
Stephanie Ruhle, an NBC News correspondent, thanked Hannity for sharing the NBC article in a tweet, which also referenced a November report from Fox News's Shepard Smith that debunked the so-called scandal surrounding Clinton and the uranium deal.
Ruhle wrote, "Dear @seanhannity, thank you for promoting an @NBCNews piece. We appreciate your support. If you are looking for some good background on Uranium One, your @FoxNews colleague @ShepNewsTeam did a superb explainer a couple of months ago."
Replying to Ruhle's tweet, Walter Shaub, a former U.S. government ethics chief who resigned over the summer after butting heads with the Trump administration, simply tweeted, "Nice."
Update: This article has been updated to include Walter Shaub's reply to Stephanie Ruhle's tweet.