Sean Hannity Calls Second Trump Impeachment Democratic 'Rage and Psychosis'
During Wednesday's edition of his radio program, Fox News host Sean Hannity described the second impeachment of President Donald Trump as "rage and psychosis" on the part of Democrats.
The Quote
In January, Trump gave a speech to a Stop the Steal rally in Washington, D.C., in which he encouraged his supporters to walk to the U.S. Capitol building as Congress was in the midst of certifying President-elect Joe Biden's Electoral College win. Rioters managed to enter the Capitol, forcing lawmakers into hiding. Five people died in connection with the event.
House Democrats and 10 members of the GOP voted on Wednesday to impeach Trump for his perceived role in the riot. Written into the impeachment resolution was the claim that Trump "incited violence against the Government of the United States." The Senate is not expected to vote on the impeachment resolution until after Biden's inauguration, leading some to question why impeachment was necessary. Biden is expected to be inaugurated on January 20.
Hannity discussed the impeachment with conservative commentator Bill O'Reilly on Wednesday's episode of The Sean Hannity Show.
"It's so funny because, you know, I would've thought that I'd care more about this and, to me," Hannity said, "it's just an average day, Bill, of hearing Democrats—you called it neurosis. I've long been calling it out of control rage and psychosis."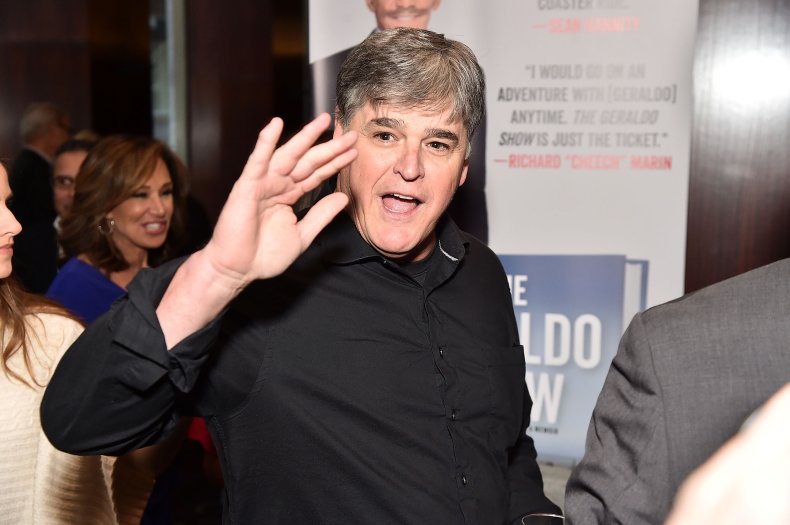 Why It Matters
After an effort spearheaded by Democrats, Trump was impeached in 2020. Trump allegedly asked Ukraine president Volodymyr Zelenskiy to announce an investigation into the financial dealings of the Biden family. Although Trump was impeached by the House for obstruction of justice and abuse of power, Trump was acquitted of those charges in February 2020.
Wednesday's impeachment of Trump marked the first time a U.S. president has been impeached twice during their term. Ohio Republican Representative Jim Jordan in the House on Tuesday that Democrats were "obsessed" with impeaching Trump.
"People on the Democrat side started calling for impeachment the day President Trump was inaugurated," Jordan said. "They attacked him even before the first election, before he won in 2016."
Opposing View
Ten members of the GOP broke party loyalties to vote for Trump's impeachment on Wednesday, making it the most bipartisan impeachment in U.S. history. Michigan Republican Peter Meijer said in a Wednesday statement that he didn't believe Trump's impeachment indicated a "victory."
"It isn't a victory for my party, and it isn't the victory the Democrats might think it is," Meijer wrote. "I'm not sure it is a victory for our country. But it is a call to action for us to reflect on these events and seek ways to correct them."
Wyoming Representative Liz Cheney, the third highest-ranking Republican in the House, faced calls to resign from Jordan and other GOP members after voting in favor of Trump's impeachment.
Although Trump's impeachment was approved in the House, it would not remove Trump from office. The U.S. Senate would still need to pick up the articles which may not happen until after Biden is sworn into office. Trump could still be impeached after his term, an action that would prohibit Trump from running for office in the future.