Sean Hannity Claims Kavanaugh Allegations Part of 'Ugliest Smear Campaign in History'
Fox News host Sean Hannity has blasted the Democrats over allegations leveled at Supreme Court nominee Brett Kavanaugh, claiming people were witnessing one of the "ugliest smear campaigns in history."
Coming to the aid of Kavanaugh, who has been accused of sexual misconduct by three women, Hannity blamed the left for using the Supreme Court nominee as a pawn in a political game in the opening monologue of his show on Wednesday night.
"As you can see, the left's attempt to destroy the lives of people with baseless claims, it is a clear, obvious and now predictable pattern," Hannity said.
"These are real people unfortunately. These are real lives, when you say that someone is a racist, a sexist, a homophobe, a gang rapist—real families! Democrats, using all of them. Pawns in a political game, no due process and no perception of innocence. How would you feel if it was you, America comes tonight?" he continued.
"This is the modern Democratic Party. They have now defined of themselves as a party of slander, smear, character assassination, a party of besmirchment. This is clearly who they are because I can't find a Democrat now saying they believe in the presumption of innocence. This now defines them. They only want power for themselves…. This is why every fair-minded American has a right to be skeptical tonight. What you are witnessing is one of the ugliest smear campaigns in history," he added.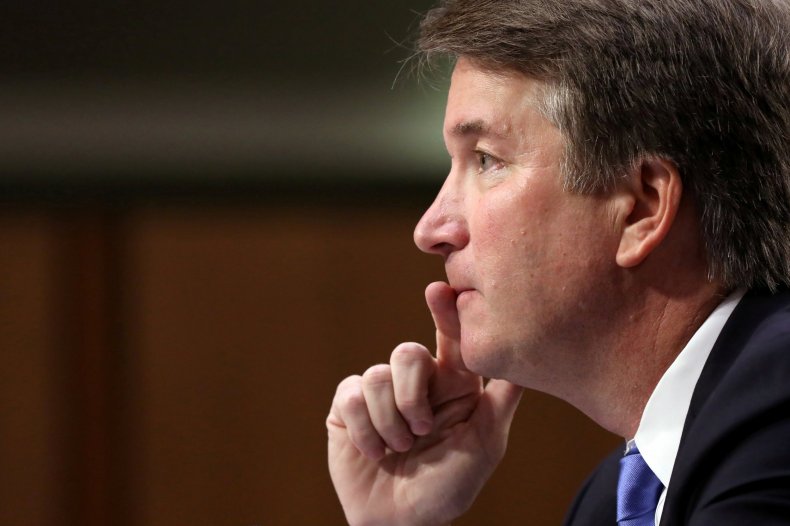 The host, who is friends with President Donald Trump, has previously spoken about Kavanaugh's character following the allegations—appearing to suggest that he could not have committed the attempted sexual assault described by Christine Blasey Ford because he was a Christian who did charity work.
"Everything else you see about Judge Kavanaugh's life, in his church, in his community, this is a guy that spends a lot of time feeding the homeless.... I mean he actually is the real deal in terms of helping people in his life now and throughout his profession, and you've got 65 women who were contemporaries during his high school years that they've all come out and said that he was a great guy, a person of great character and great integrity that's at the time," Hannity said on his show.
"Then you have many women that have known Kavanaugh personally, professionally spanning over three decades now that have all testified to his respect for women, his character, his integrity," he added, having earlier suggested that Ford's memory of the incident might not be clear.
Since Ford's allegation that Kavanaugh attempted to assault her at a house party in the early 1980s was made public, two other women have come forward with allegations of their own.
Deborah Ramirez alleges that Kavanaugh exposed himself to her during a drinking game at a college party, while Julie Swetnick claims that Kavanaugh was among a group of men who, at parties, attempted to get women inebriated in order to gang rape them.
Kavanaugh has denied all of the allegations made against him.