Sean Hannity Claims He'll Expose CNN and NBC for an '#EpicFail' in Upcoming Episode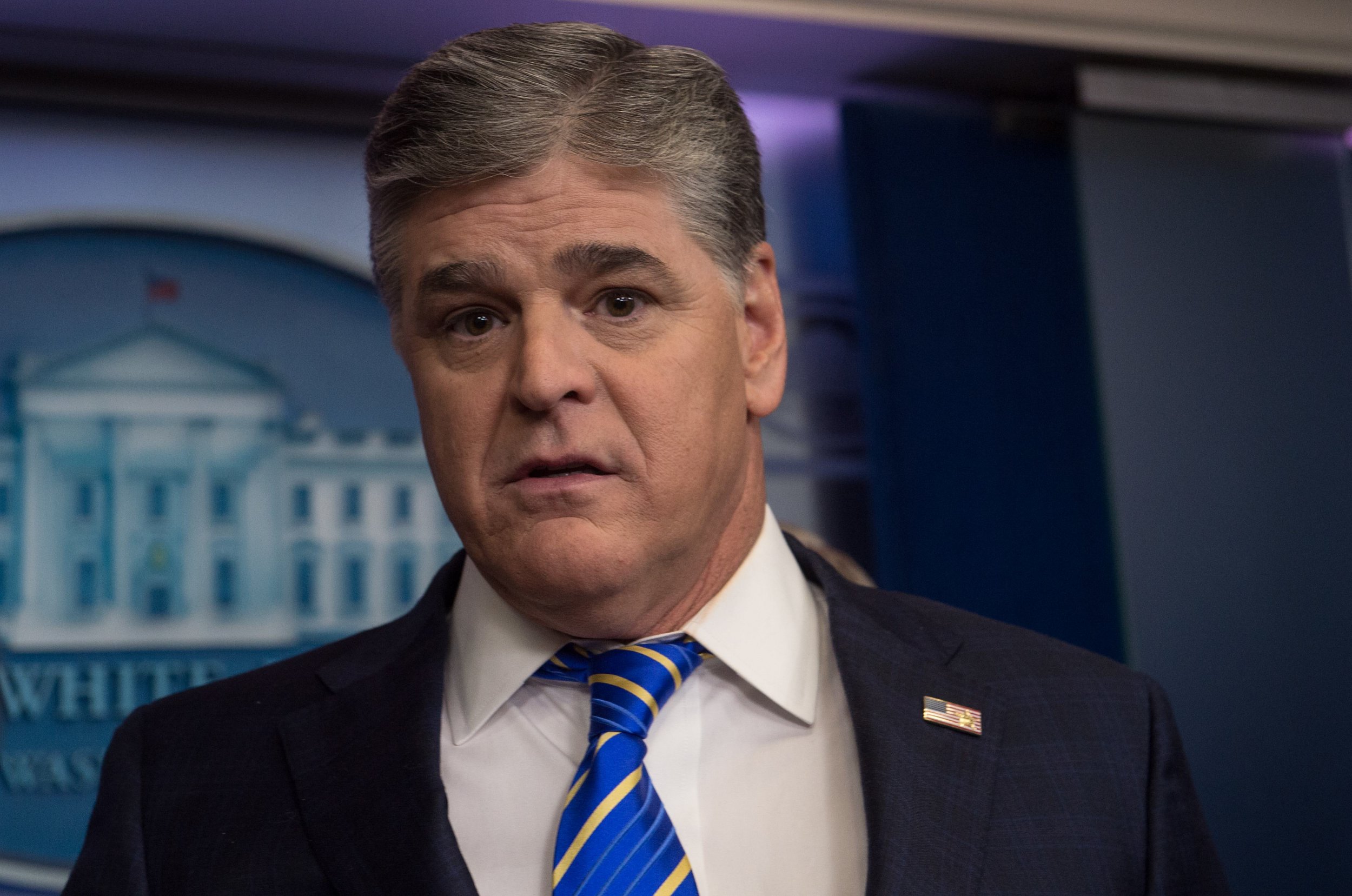 Never one to rest when there are media rivals to attack, Fox News host Sean Hannity took to Twitter late Tuesday night to fire off a cryptic warning to two of his most despised news networks.
"One week from tonight i will expose @CNN and @NBCNews news for #EpicFail. Happy New Year to all irredeemable deplorables. 2018, cling to God Faith Bibles religion," Hannity tweeted during a week off from his show.
Related: Sean Hannity bashes yet praises NBC in single, confusing tweet
Hannity gave no details about how he plans to expose the two outlets or what the supposed "#EpicFail" is. It's unclear if he has a new bombshell to expose or whether he simply plans to run the gamut of 2017 failures he's seen at CNN and NBC News.
Hannity spent the year targeting what he called the "anti-Trump media" and "fake news media" and often devoted major segments of his nightly program to exposing perceived bias.
But Hannity has himself been the subject of much scrutiny and criticism in 2017 for the reporting and conspiracy-mongering on his program. In November, about a dozen sponsors boycotted Hannity's program after his sympathetic coverage of GOP Alabama Senate candidate Roy Moore, who has been accused of sexual misconduct with teenage girls. Hannity devoted a segment to entertaining the possibility that Moore's women accusers made up their allegations. He also said one encounter between Moore and an accuser may have been "consensual," a remark Hannity later apologized for.
Earlier in the year, Hannity's program drew ridicule for pushing the unfounded conspiracy theory that Seth Rich, a Democratic National Committee worker who was slain in July 2016, was murdered to cover up his role in leaking party emails. Fox News eventually issued a retraction, but not an apology, for some of its Rich coverage. Hannity's network often faces accusations of right-wing bias and unfair reporting.
Hannity has been one of the strongest critics of the so-called mainstream media for years, dating back to when he joined Fox News in 1996. In April 2011, during President Barack Obama's first term, Hannity hosted a special report on alleged liberal media bias. The promo for the report began with the phrases "double standards...groundless attacks...blatant left-wing bias" flashing across the screen. The special was broken down into sections, including "the history of liberal media," the "invisible narrative" and a section dedicated to The New York Times.
In a February 2017 episode of Hannity, he launched numerous broadsides against the media as a whole, attacking the "modern-day propagandists" in the "abusively biased media" and referring to reporting on Trump as "gross malpractice."
"They are collectively at war with the president because their little egos are bruised," Hannity said on the show.
Hannity is far from the only conservative who attacks the media on a near-daily basis, as his fellow Fox hosts Tucker Carlson and Laura Ingraham often join in. But as the most recognizable figure, and with Trump as a professed fan, Hannity often takes the lead.