Fox News' Sean Hannity Devoted All Of Six Seconds To Democrats Winning in Virginia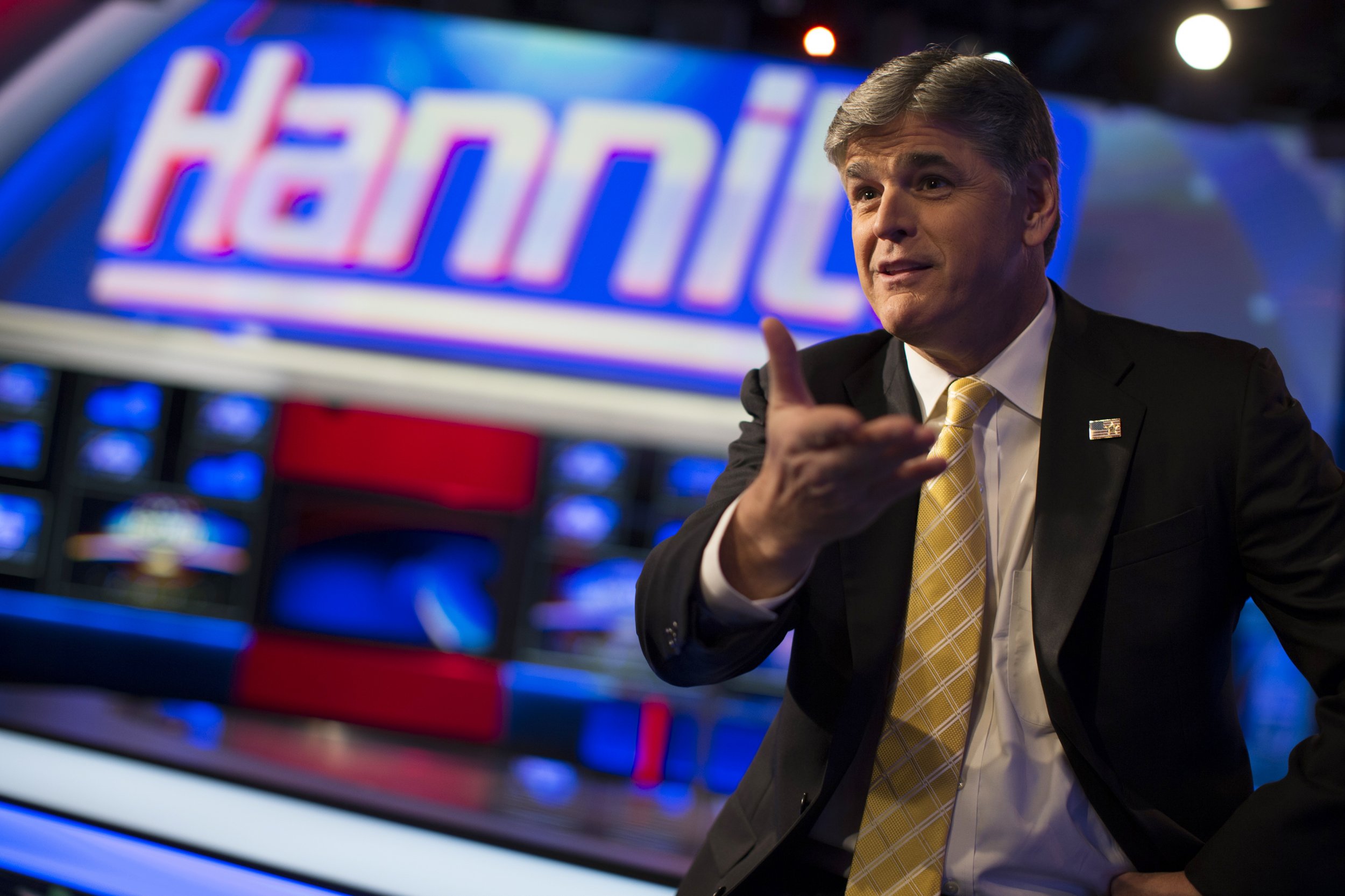 Fox News host Sean Hannity devoted all of six seconds of his show Hannity to the result of the Virginia gubernatorial election as the results showed a win for Democrat Ralph Northam Tuesday night.
Northam beat his Republican opponent Ed Gillespie by an 8.6 percent margin in what a senior Republican adviser to Gillespie's campaign told CNN was "a referendum on Donald Trump and his presidency."
Democrat Phil Murphy is also projected to become Governor of New Jersey and Democrat Ravi Bhalla became Hoboken, New York's, first Sikh mayor. Fox host Tucker Carlson read these results ahead of Hannity's show.
"Those results in Virginia, New Jersey, and New York, by the way—not states that Donald Trump won," Hannity said at the top of his show, suggesting that the results didn't matter and had already been decided. His statement on the election lasted all of six seconds.
Hannity then ran President Donald Trump's speech in South Korea in full with commentary from John Bolton, the former U.S. ambassador to the UN under George W. Bush, and former White House adviser Sebastian Gorka.
"Easy to just mock Hannity for this, but it's more important than that: A whole universe of people who won't be told about important news. An alternate reality," wrote Alex Koppelman, CNN's senior media editor on Twitter.
Read more: Sean Hannity said 'President Clinton' because on Manafort Monday, even Republicans can't believe Trump is in charge
Leading up to the results of the race in Virginia, Fox News devoted 90 minutes of prime time discussing the gubernatorial race. The network's coverage switched after the result and didn't touch on the loss until later that night.
After Hannity's show ended at 10 p.m., Fox's Laura Ingraham touched on the election loss late in her show at 10:50 p.m. "Gillespie never jumped on board the Trump train. He's an old Bush hand. I think he gave it his best shot. He is who he is—not a populist conservative," she said.
President Donald Trump had endorsed Gillespie, and said that he embodied his anti-immigration stance and desire to protect Confederate monuments.
"Ed Gillespie worked hard but did not embrace me or what I stand for," Trump wrote late Tuesday, distancing himself from the Republican.