Advertisers are beginning to flee Sean Hannity's Fox News show after its skeptical coverage of the child sex accusations against Alabama Senate candidate Roy Moore.
At least five companies over the weekend said they will be pulling their ads from the show "Hannity." None of the companies directly blamed Hannity's coverage of Moore, but most made the announcements on Twitter in response to complaints about the show's stance on the allegations.
"We worked with our media partner and FOX news to stop our ad from airing during the Sean Hannity Show," the Vermont beverage company Keurig wrote in response to a user's complaint on Twitter Saturday. Its announcement led to a #BoycottKeurig campaign from Hannity supporters, which became a trending topic on Twitter Sunday.
By Sunday, Realtor.com, biotech company 23 And Me, women's clothing company Eloquii and vitamin distributor Nature's Bounty had also announced they were done running ads on Hannity's program.
Fox News did not comment on the fleeing advertisers.
The exodus comes after Hannity, one of the right-wing network's most stalwart defenders of the Republican Party, urged caution over the multiple allegations against Moore and gave the GOP candidate space to deny the accusations reported by the Washington Post.
After a Post report revealed four women accused Moore of sexual advances when they were teenagers and he was in his 30s, Hannity — who often gives a national platform to baseless conspiracy theories about Democrats — told his viewers not to rush to judgment.
"Every single person in this country deserves the presumption of innocence," he said on his show Thursday. "With the allegations against Judge Moore, none of us know the truth of what happened 38 years ago. The only people that would know are the people involved in this incident."
The next day, Hannity interviewed Moore on his nationally syndicated radio show, and Moore denied all of the accusations. The 70-year-old former judge is claiming the accusations are part of a conspiracy against his campaign for a December special election.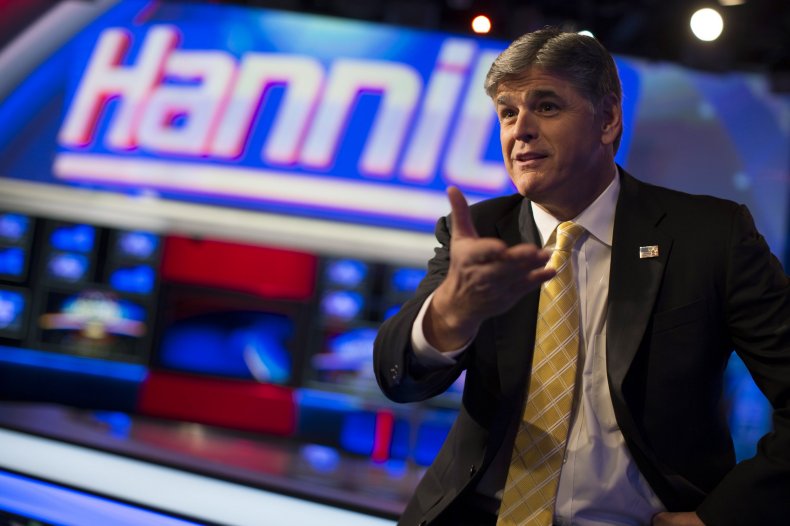 The liberal advocacy group Media Matters has for months been pressuring Hannity's advertisers to take back their dollars over the Fox host's fixation on conspiracy theories, especially his promotion of the unproven idea that Democratic National Committee employee Seth Rich was murdered last year over a supposed role in leaking party documents. Rich's murder remains unsolved.
An advertising boycott from dozens of companies helped put pressure on Fox to remove its most prominent host, Bill O'Reilly, earlier this year after the New York Times reported on his long history of alleged sexual harassment. By the time O'Reilly left the network in April, more than 60 advertisers had pulled out of his show, which at the time was the network's most popular program.
O'Reilly made his first return appearance on Fox in September, when Hannity interviewed him.