Sean Hannity Says Areas Less Affected by Coronavirus Could Reopen Now, Businesses Must Not 'Wither on the Vine and Die'
Fox News anchor Sean Hannity has argued the areas of the U.S. least affected by the novel coronavirus should reopen straight away, expressing his fears that the shutdown was hurting the economy.
In his monologue on Wednesday, he said on Hannity there needed to be a way to get "Americans safely back to work as soon as possible where they want to be."
"You can't allow America's businesses to wither on the vine and die. There are parts of this country with very low incidences of COVID-19, that likely, yeah we can open those areas probably now."
The previous day, President Donald Trump told the Fox anchor in a phone interview his administration was considering either opening up sections of the country, as well as a scenario "where you open up everything," in a move he described as a "big bang."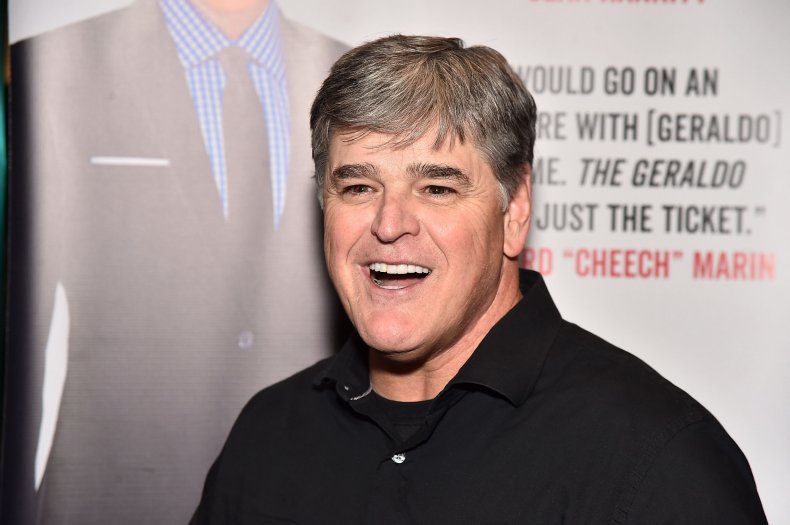 Referring to a possible reopening date of May 1, Hannity went on to say that "geographical openings will be a no-brainer" and that "we have to open up the economy in a way that prevents future outbreaks, that immediately contains them, but also protects your civil liberties, your constitutional rights."
"One reality we must all understand and accept. Rebounds of the virus will happen, not if they happen, it will happen. One thing that can't happen is that we cannot shut down the country like this again.
"A comprehensive plan that balances both aspects of this needs to be implemented," Hannity added.
A staggered approach to reopening the U.S. was also discussed by Secretary of the Treasury Steven Mnuchin, who said on Wednesday that any decision on that would be "based upon medical conditions."
"Obviously we'd like to open up as much GDP as we can, but my expectation is that places like New York are going to take a little bit longer," he told CNBC.
Dana Goldman, the director of the USC Schaeffer Center for Health Policy and Economics, said different states had different medical capacities.
"These decisions about opening up the economy need to be made and it doesn't make sense to make it at a national level," he said according to Fox News, adding, "it should be made at a local level, and the governors should probably rightly devolve it to some of the localities"
As of Thursday morning, there were more than 432,000 confirmed COVID-19 cases in the U.S., with just under 15,000 deaths and nearly 24,000 recoveries, according to Johns Hopkins University.
The graphic below, provided by Statista, illustrates the spread of COVID-19 in the U.S.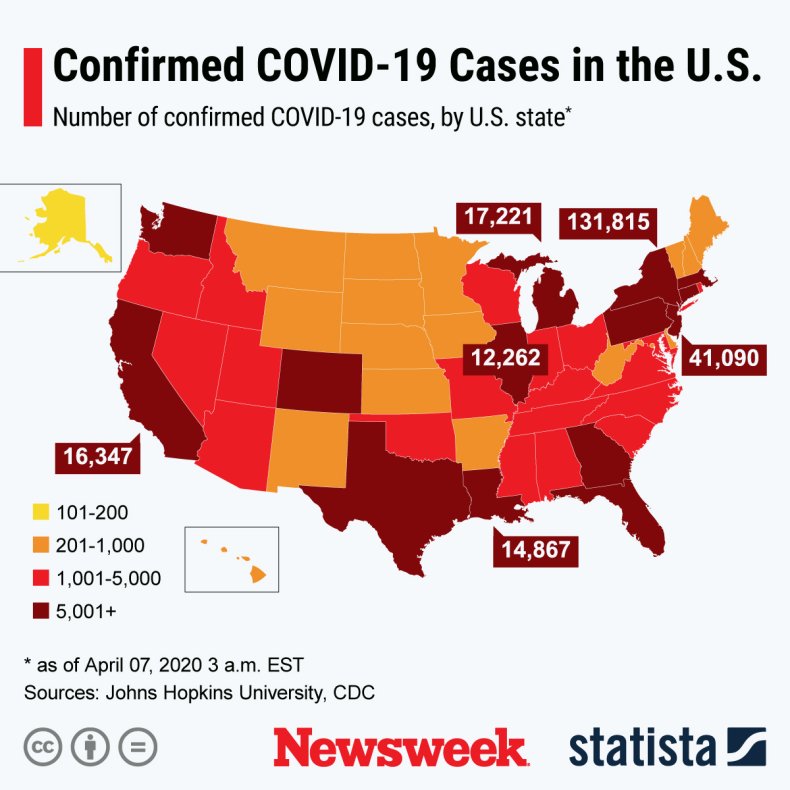 This story has been updated to clarify that Sean Hannity's comments were made on his show Hannity