Sean Hannity Has Shelved His Fox News 'Investigation' Into the Seth Rich Murder—For Now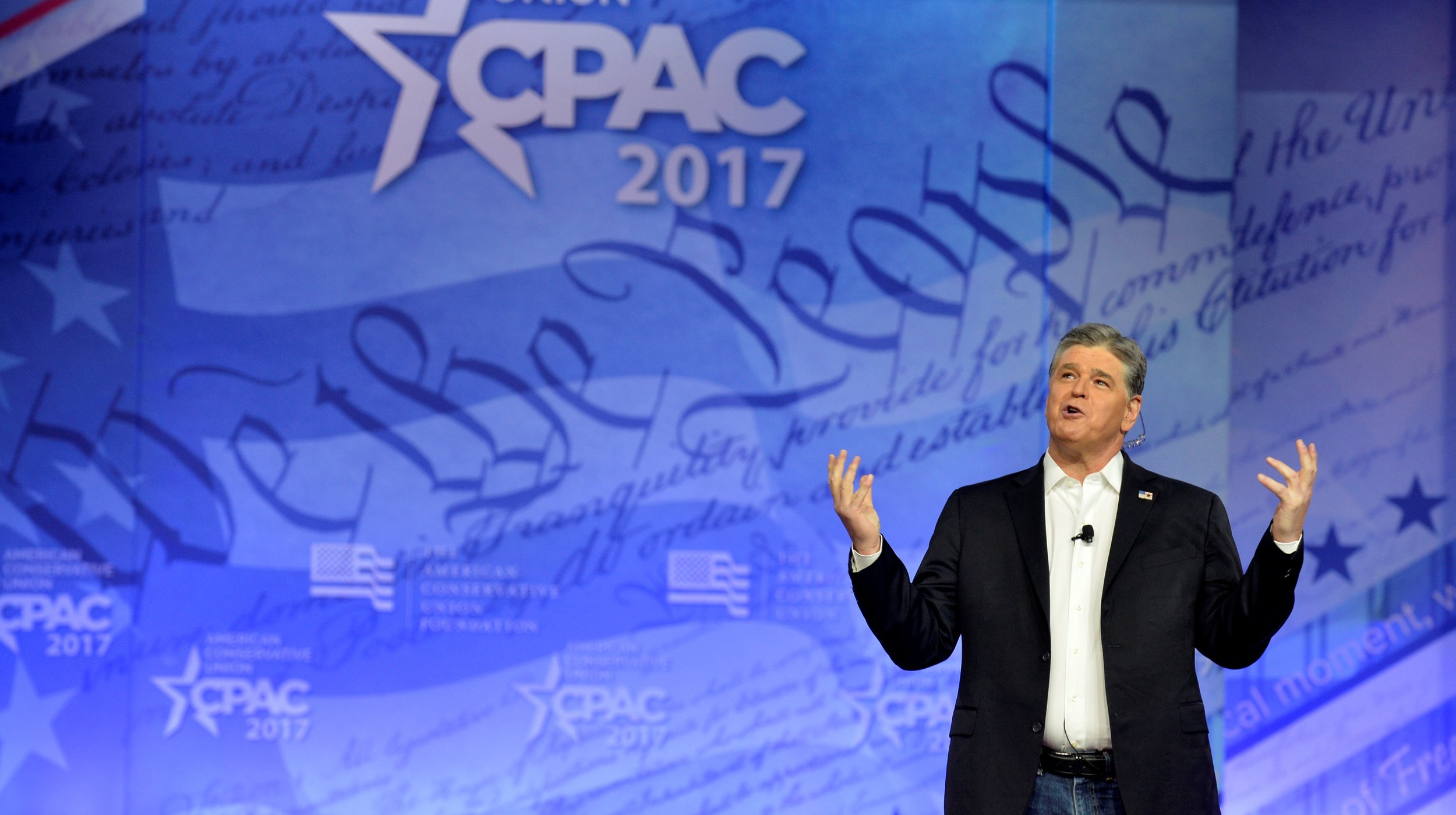 In seeming recognition that his lucrative position with Fox News could be in jeopardy, right-wing television host Sean Hannity said on Tuesday night that he would drop the subject matter that had recently become something of an obsession—and an increasingly problematic one at that—last summer's murder of Democratic National Committee operative Seth Rich.
Although law enforcement authorities believe Rich was killed in an attempted robbery as he walked home from a bar in Washington, D.C., in recent days Hannity had revived the specious claim that Rich was murdered because he'd leaked compromising information about the Democratic Party to Wikileaks. There is no material evidence to support that claim.
Hannity's revival of this story coincided with increased attention on President Trump's alleged collusion with Russia during the presidential campaign. Hannity has maintained that if Rich was, in fact, a leaker, Trump would be absolved of the collusion charge. He has always insisted that Russia had no influence on the outcome of November's election, despite evidence to the contrary. That evidence goes far beyond the DNC emails someone—almost certainly not Rich —fed to Wikileaks, which published them last summer.
The situation came to a head on Tuesday, after Aaron Rich, Seth's brother, sent a letter to Fox News pleading with Hannity's producer to drop the deeply painful, not to mention plainly cynical, "investigation" into the murder. Fox News retracted the story it published last week, in which the connection between Rich and Wikileaks was suggested. In return, Hannity said he was retracting "nothing" and hinted at revelations on Tuesday night's show, which has been in a ratings freeifall as of late.
That bombshell, such as it was, was couched in predictable diatribes about the "destroy Trump" media and zealous Democrats intent on harming his administration: "They have been pushing this tin-foil-hat conspiracy theory," Hannity said, seemingly unaware of his own longstanding love affair with conspiratorial ideation. He also noted that Media Matters, the liberal media group, has been trying to pressure advertisers to drop sponsorship of his show. This was dangerous stuff, and Hannity knew it.
Hannity said he'd had a "heartfelt" exchange with the Rich family, and that he was now reconsidering his pursuit of justice. "Out of respect for the family's wishes, for now, I am not discussing this matter at this time," he told his audience.
In a combative note, Hannity said he would remain a Fox News employee—for now. And he reassured his fans that while he was giving the Rich story a rest, there were plenty of other Democratic abominations to expose.
"I promise you I am not going to stop doing my job," Hannity said. After the segment ended, he conducted an interview with Sebastian Gorka, a White House adviser with alleged ties to Nazi groups.