Sean Hannity Suggests Brett Kavanaugh Wouldn't Commit Assault Because He Feeds Homeless People
Fox News host Sean Hannity offered a bizarre defense of the assault accusations against Supreme Court nominee Brett Kavanaugh on Monday night, pointing out that Kavanaugh feeds the homeless and attends church.
President Donald Trump's Supreme Court nominee was accused of attempted sexual assault in a letter sent by Christine Ford to Senator Dianne Feinstein at the end of last week, with lawyers for Ford stating that she is prepared to publicly testify before the Senate Judiciary Committee.
Kavanaugh, backed by the White House, has denied the allegations—with Hannity lining up behind him at the beginning of the week.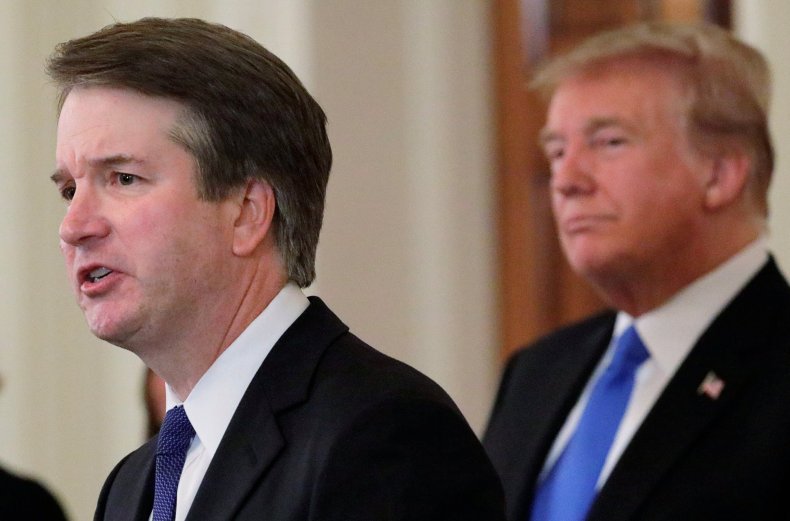 "Everything else you see about Judge Kavanaugh's life, in his church, in his community, this is a guy that spends a lot of time feeding the homeless, I mean he actually is the real deal in terms of helping people in his life now and throughout his profession and you've got 65 women who were contemporaries during his high school years that they've all come out and said that he was a great guy, a person of great character and great integrity that's at the time," Hannity said on his show.
"Then you have many women that have known Kavanaugh personally, professionally spanning over three decades now that have all testified to his respect for women, his character, his integrity," he added, having earlier suggested that Ford's memory of the incident might not be clear.
"I read very closely the account of Professor Ford detailing these allegations when she was a sophomore in high school and Brett Kavanaugh would have been a junior in high school and she said she didn't seem to recall exactly when the allegation, or the alleged attack took place and she didn't remember the actual year, she said she wasn't sure what year it was when all of this happened. She said she believes it might have been 1982 but she isn't sure ," Hannity said.
Ford's account of the allegations detail an attempt by Kavanaugh to assault her at a party, with the 51-year-old commenting that she feared for her life at one point and her lawyer adding that Ford saw the incident as attempted rape and believed that Kavanaugh would have raped her had he not been so intoxicated that she managed to escape.
In a statement on Monday, Kavanaugh said: "Because this never happened, I had no idea who was making this accusation until she identified herself yesterday. I am willing to talk to the Senate Judiciary Committee in any way the Committee deems appropriate to refute this false allegation, from 36 years ago, and defend my integrity."