Sean Hannity Revealed as Michael Cohen's Mystery Client Moments Before Going on Air: Here's What Happened Next
Fox News host Sean Hannity was revealed as the mystery third client of President Donald Trump's personal lawyer Michael Cohen in a Manhattan courtroom Monday. Adding further drama to the revelation, it came just moments before Hannity went on air for his daily radio show.
Hannity's name was disclosed by Cohen's lawyer in federal court after the judge in the case refused a request for his name to remain sealed. Cohen had his home, office and hotel room raided by the FBI last week, with authorities reportedly seeking records into payments Cohen facilitated to women in exchange for their silence.
Cohen has admitted to paying $130,000 to adult film star Stormy Daniels, who claimed she had an affair with Trump in 2006, just weeks before the 2016 election. Separately, former Playboy model Karen McDougal, who has also said she had an affair with Trump, received $150,000 from the parent company of the National Enquirer. And on Friday, The Wall Street Journal reported that Cohen negotiated a $1.6 million payment to a former Playboy model who claimed she had an affair with leading Republican fundraiser Elliott Broidy that led to her being impregnated.
As his name was revealed as Cohen's third client Monday, Hannity's national radio show began with dead air. After some more music, the show aired a long clip of former FBI Director James Comey's interview with ABC on Sunday night.
When Hannity did finally speak, after releasing a brief statement on the matter to the media, he only briefly touched on the revelation of his intimate involvement with Cohen, whom he has vigorously defended since the FBI raid.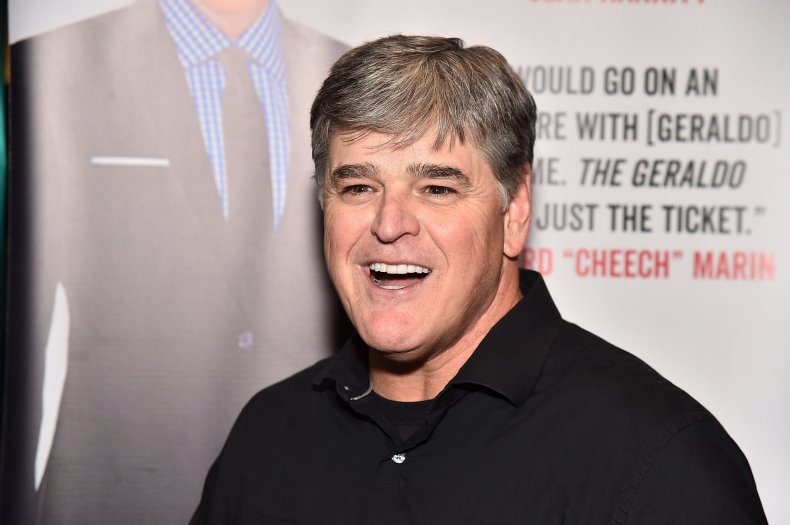 It was more than 30 minutes before Hannity addressed the issue in any meaningful way. When he did, the host claimed that contrary to the disclosure in court, he never had a formal attorney-client relationship with Cohen.
"Michael never represented me in any matter," he said. "I never retained him in the traditional sense. I never received an invoice from Michael. I never paid legal fees to Michael. Michael never represented me in any matter, I never retained him, I never paid legal fees to Michael. But I have occasionally had brief legal discussions with him about legal questions about which I wanted his input and perspective."
In the midst of his show, Hannity took to Twitter to provide a similar message.