Fox News host Sean Hannity was "thrown under the bus" by Michael Cohen's lawyers, Stormy Daniels's attorney Michael Avenatti said Monday after Cohen's counsel revealed that Hannity was a client.
Related: Stormy Daniels' Lawyer Michael Avenatti Claims 'A Lot Of Women' Had Nondisclosure Agreements With Cohen
Hannity was named as the mystery third client of Cohen, who is President Donald Trump's personal attorney, during a federal hearing in Manhattan. While Cohen had sought to keep the name private, U.S. District Judge Kimba Wood ordered Cohen's lawyer Todd Harrison to make the disclosure.
"I think Sean Hannity got thrown under the bus by Michael Cohen's counsel today, who was clearly more concerned about protecting the president than protecting Sean Hannity," Avenatti said during a press conference. "But we're going to let them sort that out."
Avenatti referred back to his claim on Friday and over the weekend that Cohen is "radioactive" and that anybody associated with him "should be very, very concerned."
"What we witnessed earlier in the hearing with the disclosure relating to Sean Hannity proved my point exactly. He is radioactive," Avenatti reiterated. "Anyone that had any contact with this man in 20 years should be very concerned about what secrets of theirs are within these documents."
On Saturday, Avenatti on MSNBC's AM Joy said the documents that FBI agents seized spanned 30 years.
"They describe the documents as thousands, if not millions, of pages of documents subject to the attorney-client privilege, including audio recordings," said Avenatti, concluding, "this is going to get very, very bad for Michael Cohen."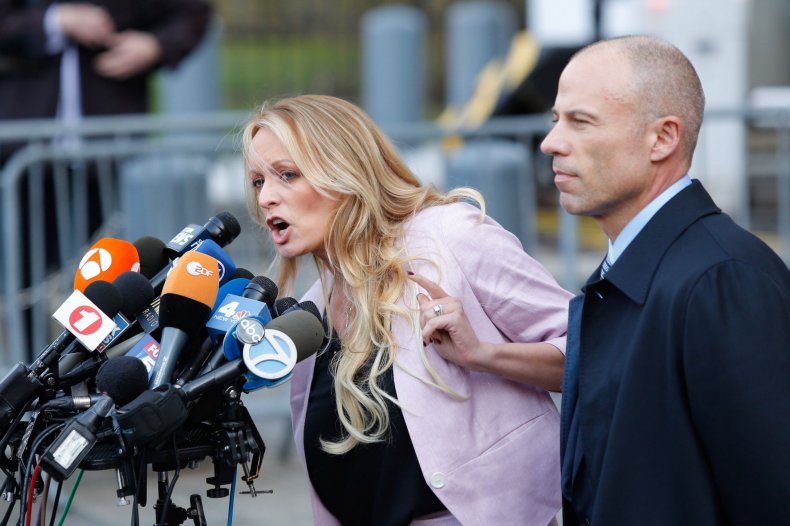 After the news broke, Hannity claimed that Cohen "never represented me in any matter" and that he "occasionally had brief discussions with him about legal questions." Cohen's counsel brought up Hannity's name following an FBI raid of Cohen's office and home for documents including those relating to payments to adult film star Daniels and former Playboy model Karen McDougal, who both claim they had affairs with Trump.
Cohen also reportedly negotiated a $1.6 million payment to a former Playboy model who claimed she had an affair with top Republican fundraiser Elliott Broidy that led to her being impregnated.