Sean Hannity Mocks Hillary Clinton for D.C. Statehood Remarks After Nationals World Series Win: 'THIS IS REAL'
Fox News pundit Sean Hannity has expressed apparent disbelief over Former Secretary of State Hillary Clinton's call for the District of Columbia to be given statehood in the wake of the Washington Nationals World Series win.
"World Series champs should get statehood," Clinton tweeted Thursday.
Hannity's official website responded with a blog post about the tweet headlined in all-caps by "THIS IS REAL." The conservative has been a harsh critic of Clinton for many years, and the post appears to suggest that Clinton is calling for D.C. statehood as a reward for the World Series win.
The Washington Nationals defeated the Houston Astros Wednesday after a best-of-seven series that saw the away team win every game. It is the first championship for a Washington baseball team since 1924.
Washington Mayor Muriel Bowser also took to Twitter to express her support for statehood after the World Series win. In a tweet that highlighted the Nationals victory along with championships in the NHL and WNBA, she noted that D.C. has a larger population than the states of Vermont and Wyoming, while residents pay more in taxes than 22 states.
One reason staunch Republicans such as Hannity may be opposed to statehood for D.C. is the overwhelming dominance of Democratic voters in the district. In 2016's presidential election, more than 90 percent of D.C. residents voted for Clinton, while less than five percent opted for Trump.
If the area were given statehood, it would also be given two seats in the U.S. Senate and voting representation in the House. As things stand, D.C. residents have no senators and are only allowed a delegate in the House of Representatives who can speak but not vote on bills. In contrast, the Republican stronghold of Wyoming has significantly fewer residents than D.C., but two senators and a representative in the House who is allowed to vote.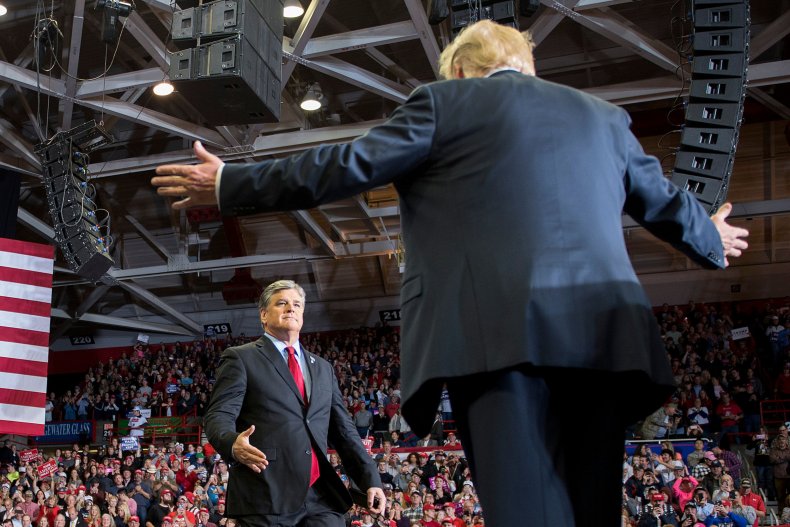 D.C.'s House delegate Eleanor Holmes Norton, who is a longtime advocate for statehood, also made her views known Thursday in a speech on the House floor. In January, she introduced D.C. Statehood bill H.R. 51, which she would not be able to vote on as a non-voting delegate.
"Our D.C. Nats won the World Series for the very first time in American history. Your Nats were the underdogs throughout the series, just like their hometown," said Norton. "The District of Columbia has been for 218 years but hold on, America. We are about to make it a double. Nats victory last night, House passes of H.R. 51, the D.C. statehood bill, during the 216th Congress. Go Nats, long live D.C. statehood."
A 2016 referendum indicated that 86 percent of D.C. residents want statehood. Although support outside the district is mixed, it appears to have become a largely partisan issue among politicians and pundits due to the large number of Democratic voters that reside in the district.
Even though granting D.C. statehood would answer the longstanding complaint that D.C. suffers taxation without representation, it's not difficult to see how such a prospect might be less than appealing to Republicans like Hannity.