Sean Hannity Compares Robert Mueller to Stalin's Secret Police Chief in Latest Attack on Trump-Russia investigation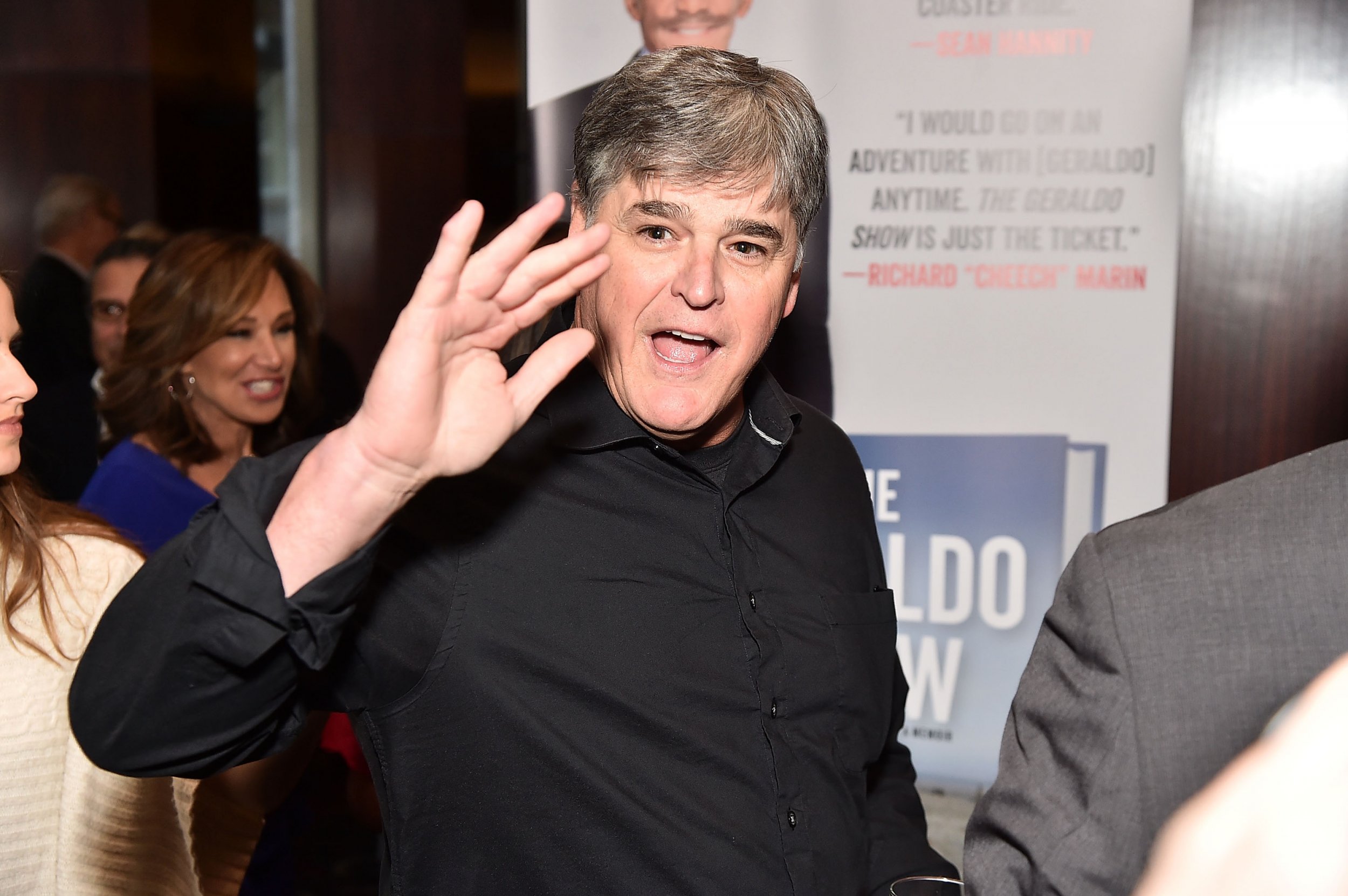 Fox News host Sean Hannity has continued his attack on the investigation into Russian interference in the 2016 election, comparing the man leading the probe, special counsel Robert Mueller, to "Joseph Stalin's secret police chief." Lavrentiy Beria served as the Soviet leader's police chief and was notorious for murdering and torturing political opponents.
Hannity's attacks on the investigation, which is also looking at possible collusion between the Trump campaign and Russia and obstruction of justice on behalf of the president, have mirrored those of the president. Hannity and President Donald Trump talk regularly, according to various reports.
"Joseph Stalin's secret police chief once famously proclaimed, quote, 'Show me the man, I will show you the crime,'" Hannity said to begin a segment of his nightly Fox News show Monday, in remarks first reported by Media Matters for America. "Those are chilling words, and the opposite of how the American justice system is supposed to operate. Our system is designed to prosecute crimes, not persecute individuals we disagree with."
He continued: "We live in a constitutional republic. We are supposed to have equal justice under the law and the equal application of our laws. Tonight in the United States this is all in jeopardy. After more than 15 months of intensive investigations surrounding one man, the president of the United States, more and more Americans rightly are realizing that Mueller's seemingly never-ending witch hunt is not only damaging the country, but it is rocking our system of justice to its very core."
Hannity's latest comments came as Trump has stepped up his own offensive against an investigation that has dogged his presidency. His latest Twitter tirade came following a report from The New York Times over the weekend that White House counsel Don McGahn spoke to Mueller for more than 30 hours, in part because he feared Trump was trying to set him up.
"Disgraced and discredited Bob Mueller and his whole group of Angry Democrat Thugs spent over 30 hours with the White House Councel [sic], only with my approval, for purposes of transparency," Trump tweeted Monday. "Anybody needing that much time when they know there is no Russian Collusion is just someone looking for trouble."
In an interview with Reuters later that day, Trump said he was apprehensive about sitting down for an interview with the special counsel because he feared it could be a "perjury trap."
"So if I say something and [James Comey] says something, and it's my word against his, and he's best friends with Mueller, so Mueller might say: 'Well, I believe Comey,' and even if I'm telling the truth, that makes me a liar. That's no good," Trump said.