Sean Hannity Says Obama's Portrait Artist Included 'Sexual Innuendo' With Secret Sperm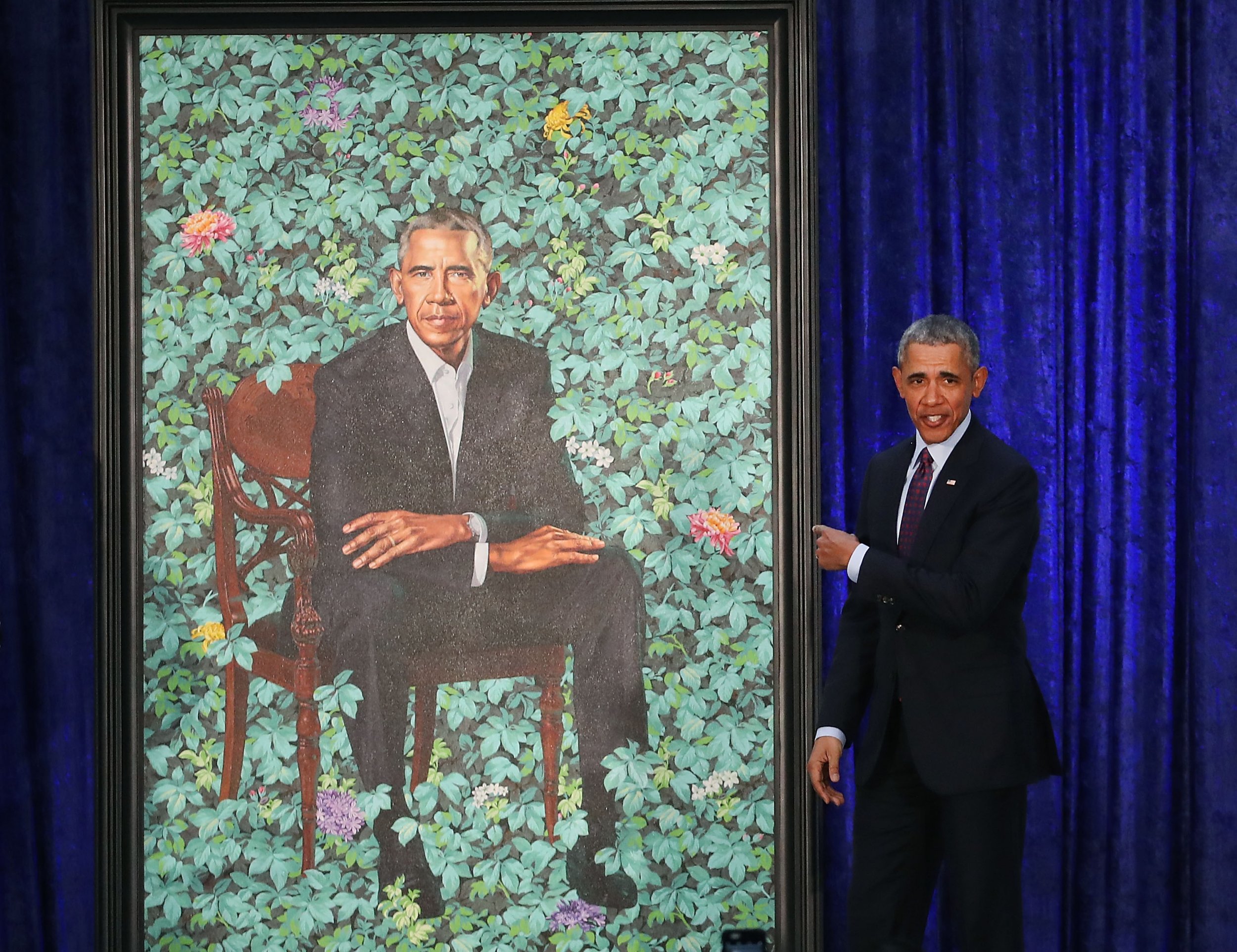 Updated | Fox News host Sean Hannity on Tuesday offered what was perhaps the most bizarre assessment yet of former President Barack Obama's official portrait by suggesting an artist included "sexual innuendo" in his depiction of the 44th president.
A now-deleted post on Hannity's website claimed the portrait, painted by Kehinde Wiley, featured "secret sperm cells," seemingly referencing the detail of Obama's temple in the painting. In a since-deleted tweet on this, Hannity wrote, "Obama's portrait - a stark contrast to predecessors with inappropriate sexual innuendo."
Hannity has habitually made it clear he's no fan of Obama and this isn't the first time he's promoted a conspiracy theory in relation to the former president.
The conservative later issued a statement about the post that appeared on his website.
"Earlier today my web staff posted content that was not reviewed by me before publication," he said. "It does not reflect my voice and message and, therefore, I had it taken down."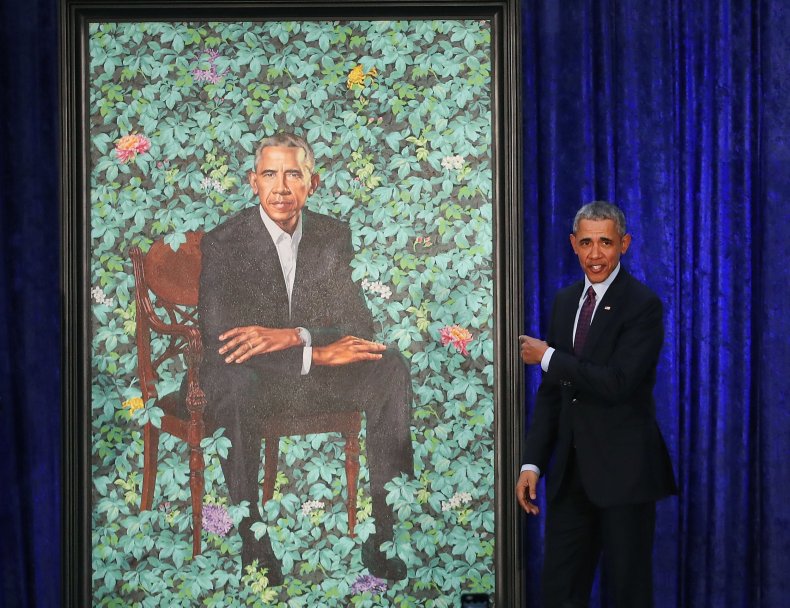 Wiley is a Yale-educated painter who's highly regarded for his work. As the painting was unveiled Monday, Obama said, "How about that? That's pretty sharp." The former president added that he's always been quite taken with Wiley's paintings, which is why he chose to work with him on the official portrait.
"What I was always struck by whenever I saw his portraits, was the degree to which they challenged our conventional views of power, wealth, privilege and the way that he would take extraordinary care and precision and vision in recognizing the beauty and the grace and the dignity of people who are so often invisible in our lives, and put them on a grand stage," he said.
He went on: "The people in our families, people who built this country, built this capital, served food, took out the garbage. Kehinde lifted them up, and gave them a platform, and said they belonged at the center of American life. And, that was something that moved me deeply because, in my small way, that's part of what I believe politics should be about."
At Tuesday's unveiling, which took place at the National Portrait Gallery in Washington, D.C., Wiley expressed his delight at being the first African-American artist to earn a presidential portrait commission and to have the chance to paint the first African-American president. "It doesn't get any better than that," he said.
This story has been updated to include a statement from Sean Hannity.