Sean Hannity Said 'President Clinton' Because on Manafort Monday, Even Republicans Can't Believe Trump Is in Charge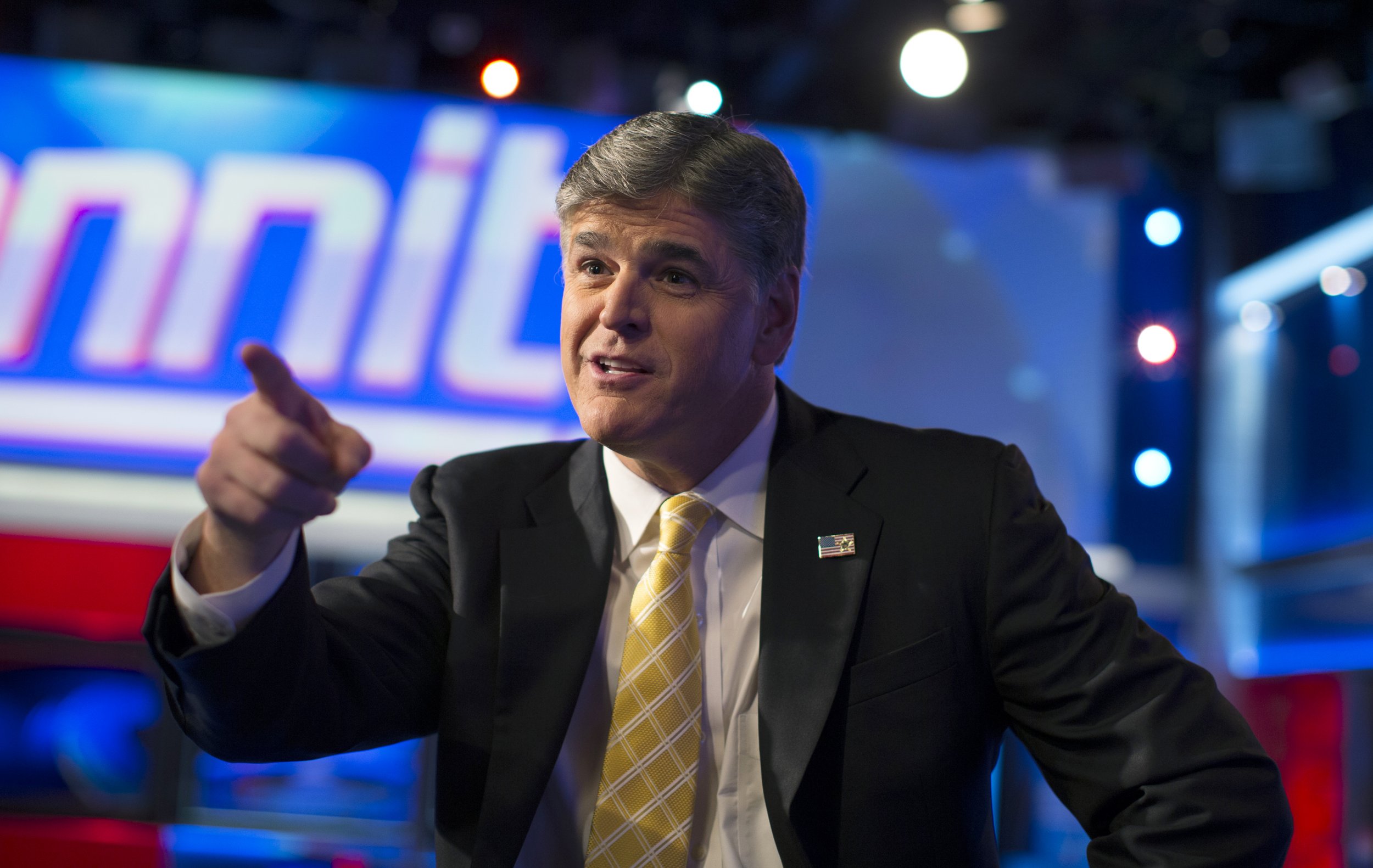 Hillary Clinton has told Republicans to stop being, like, so obsessed with her. But Fox News' Sean Hannity isn't ready to give up the GOP's favorite target.
On what has become known on the internet as "Manafort Monday," Hannity aimed for Republicans' most popular mean girl, Clinton, instead of discussing the mounting allegations against President Donald Trump's administration and campaign. Hannity at one point started to say "Hillary Clinton", but stopped and continued on about, "President Clinton."
"What did President Clinton -- uh, I mean, President Clinton wannabe, President Obama," he said while discussing allegations that Clinton as secretary of state for President Barack Obama brokered a deal to sale uranium to the mining arm of a Russian nuclear energy agency. The storyline has been pushed by President Donald Trump in his many Twitter rants against his former 2016 election rival.
"Uranium deal to Russia, with Clinton help and Obama Administration knowledge, is the biggest story that Fake Media doesn't want to follow," Trump tweeted last week. In fact, Clinton did not approve the sale.
But Trump was largely silent on Twitter Monday as court records made public for the first time showed a former Trump campaign foreign policy adviser had pleaded guilty to lying to the FBI about his interactions with the Russian government. The FBI documents claimed George Papadopoulos "falsely described his interactions with a certain foreign contact who discussed 'dirt' related to emails" concerning Clinton. Meanwhile, former Trump campaign chairman Paul Manafort and former Trump campaign official Rick Gates turned themselves in Monday to Justice Department special counsel Robert Mueller on 12 counts, including conspiracy against the United States, conspiracy to launder money, false statements and seven counts of failure to file reports of foreign bank and financial accounts. Mueller has been investigating possible collusion between the Russian government and the Trump campaign.
Throughout the investigation, Clinton has remained a popular subject for Fox News, the president's main source of news. She made a joke Saturday night that the network treats her as if she was in charge of the government. "It does strike me that, in the last few days at least, Fox News seems to think that's where I live, in the White House," Clinton said at a dinner for the Human Rights Campaign held in Washington, D.C. "Because they spend a disproportionate amount of their time talking about impeaching me."
"So, look, if they want to make a trade, I'd be more than willing," she joked. "I would have much preferred to have come to the dinner tonight from a slightly closer residence."