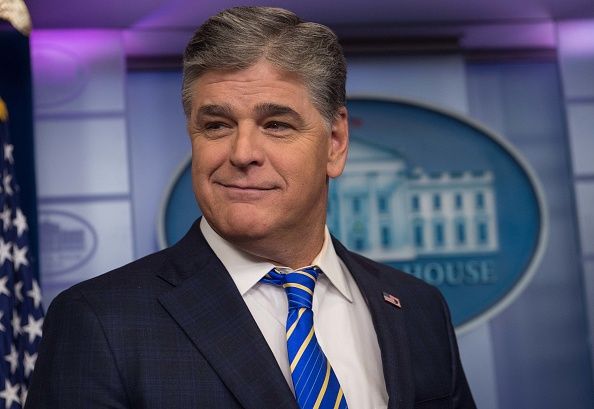 Fox News host Sean Hannity has sounded the alarm for Christmas, describing it as being "under siege" in a Twitter message that plenty of people disagreed with.
Hannity was reacting to the story of a parish church in eastern Massachusetts whose Nativity scene depicts a political message.
The scene at the manger at Saint Susanna's Parish in Dedham has the three wise men and the baby Jesus enclosed in cages, with a sign above them stating "Peace on Earth?"
The church's pastor Steve Josoma told Fox News that the scene was a statement against anti-immigration sentiment in the country.
"Sixty-five million refugees worldwide seeking a better way of life and we were wondering what that might look like 2000 years ago if this family encountered the same dynamics that are taking place in our country right now," he said.
Hannity tweeted a link to the story on the Fox News site, with the message that his show would "expose how Christmas is being politicized."
In his next message, he even resorted to capital letters, tweeting: "ON #HANNITY NOW: CHRISTMAS IS UNDER SIEGE. A Massachusetts church puts baby Jesus in a cage to make a political statement. Watch NOW!"
Twitter users were quick to react. Jordan Uhl tweeted to his 112,000 followers: "How are you more upset by a church pointing out what's happening at the border than what's actually happening at the border?
Novelist Molly Jong-Fast tweeted to her 142,000 followers: "Client number 3 declares war on Christmas." Another tweeted: " Psst: CHRISTMAS IS NOT UNDER SEIGE. This story is being made to look dramatic to detract from actual news. Do not Watch NOW!"
Meanwhile, Cameron Durkin tweeted: "You know, after hearing you complain about the War on Christmas since about 2002 I'm starting to think Christmas is gonna be just fine."
Last year, the parish displayed a Nativity scene with the names of towns where mass shootings took place with their death tolls next to them. Josoma said the scenes are simply meant to get people talking, Fox News reported.