Hannity Says FBI and DOJ People Should 'Probably' Be Jailed for Corruption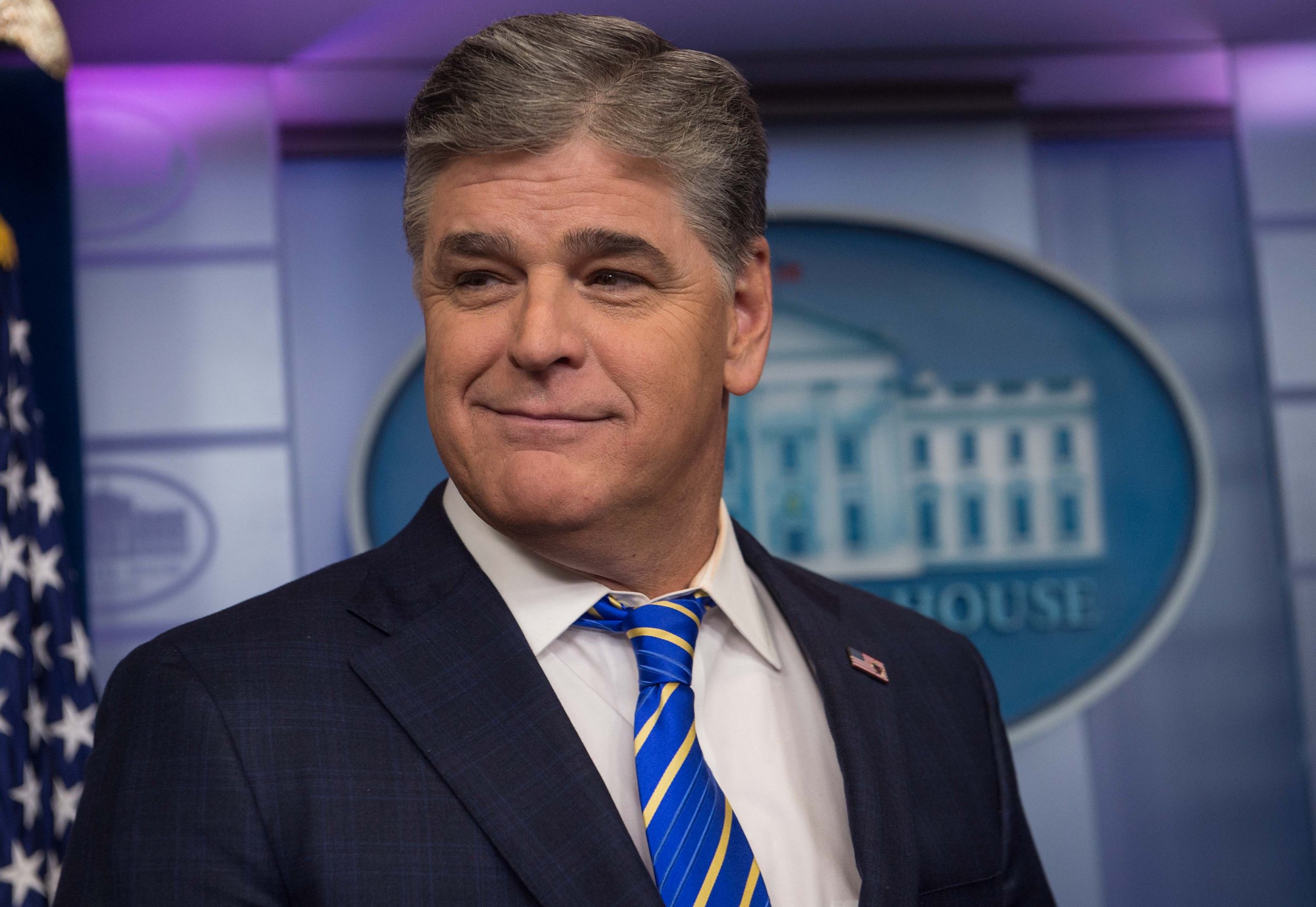 Sean Hannity has suggested there are powerful people at the FBI and Department of Justice (DOJ) who should be investigated and "probably" thrown in jail over alleged corruption.
The Fox News host delivered a bombastic rant that slammed the probe into Hillary Clinton's emails, as well as the much-discussed memo that reportedly details abuse and misuse of government authority under the Foreign Intelligence Service Act (FISA).
In a monologue that saw Hannity link events back to when "Hillary Clinton rigged the primary," the host said the rule of law had been ignored and said Bernie Sanders supporters "should be pissed."
"They ignore the rule of law, the Constitution, and Clinton and the DNC that she control then spend over $12 million to influence the election with a bought-and-paid-for dossier full of Russian lies and propaganda that was shipped off to the compliant media," he said.
"The Obama administration weaponize the powerful tools of intelligence that we need to keep our country safe, but in this case, they used it to target members of the Trump campaign. This, so you understand, is so much bigger than Watergate," he continued.
"It's about our Constitution, about the rule of law. It is been shredded. All because powerful people at the highest level in the DOJ and the FBI thought they knew better than you as to who should be president. There needs to be serious ramifications if we are going to save our country in all of this. People must be held accountable, they must be investigated, they must be indicted, and probably many of them thrown in jail," he added.
It is not the first time that the Fox News host has suggested the FISA memo is "bigger than Watergate," last week attacking the alleged "systemic abuse of power."
Last week, the House voted against circulating the memo to all members of the House, however top House Republicans are considering releasing intelligence behind the memo, CNN reported Wednesday.