While interviewing Jordan Sekulow, a member of President Trump's legal team, on the Monday episode of The Sean Hannity Show, Sean Hannity suggested House Republicans invite Fox News anchor Mark Levin to the stand as a witness for President Trump during the ongoing impeachment hearing.
Hannity opened by saying he agreed with Newt Gingrich about the "seriousness" of the impeachment hearings, and then asked Sekulow to describe "the impeachment issues."
Sekulow replied that the fact witnesses called thus far hadn't "provided a lot of facts" but had "provided hearsay" and opinions. He added that similar proceedings against other sitting presidents had failed "consistently," claiming the outcomes were "exactly what the founders intended."
"Well, why don't they bring in Mark Levin? Why don't they bring in you, Jordan? Why don't they bring in your father? Why don't they bring in Gregg Jarrett?" asked Hannity.
"They don't want to hear from that," said Sekulow. "They don't want to hear anybody with a narrative that's different from exactly what they want."
He said that the House would be likely to call "liberal law professors" who would try to use their status and education to convince the American public that the president had done something wrong, and that the White House was "right not to participate in this charade."
Sekulow pointed out that the next part of the hearings would start on December 6, though a witness list had not yet been released.
"How could the President's team possibly say, 'Yes, the president will be there,'... when they don't even know who the Democrats are calling, when they know whoever they call will get approved?" Sekulow asked. He then said that Republicans' attempts to call "real" fact witnesses like Adam Schiff would be blocked, making the proceedings "a sham."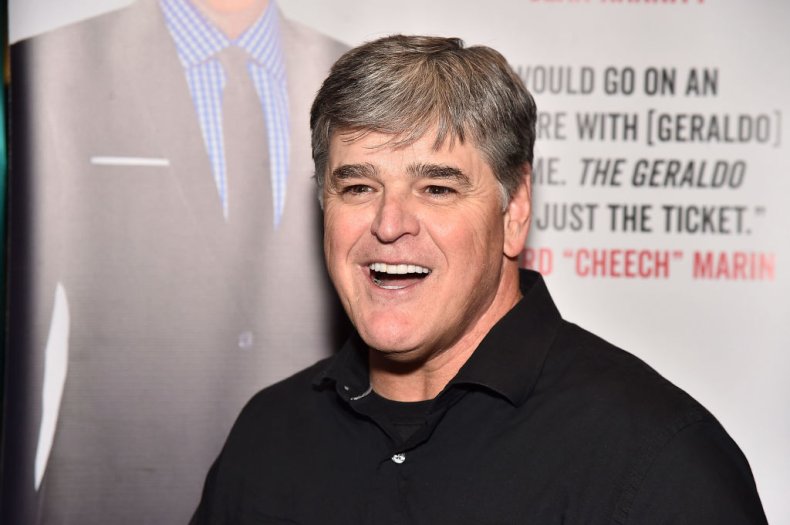 "I dare the Democrats to move on with this. Go have your vote, force those 31 Democrats that live in Trump majority districts to go vote to impeach the president and let this go to the U.S. Senate, because at this point it's a sham," Sekulow said.
Gregg Jarrett, Fox News commentator and Hannity's second guest on the program, suggested that Republicans call lawyer and constitutional law professor Alan Dershowitz to the testify.
"He's already made it clear that even if you view the president's actions in the light most unfavorable to him, it still does not come close to rising to the level of an impeachable offense," Jarrett said.
Levin, who hosts Fox News' Life, Liberty and Levin, has spoken out repeatedly against the impeachment of the president on his show, calling the process "tyrannical" on one occasion.
Newsweek reached out to Fox News for comment, but did not hear back by press time.