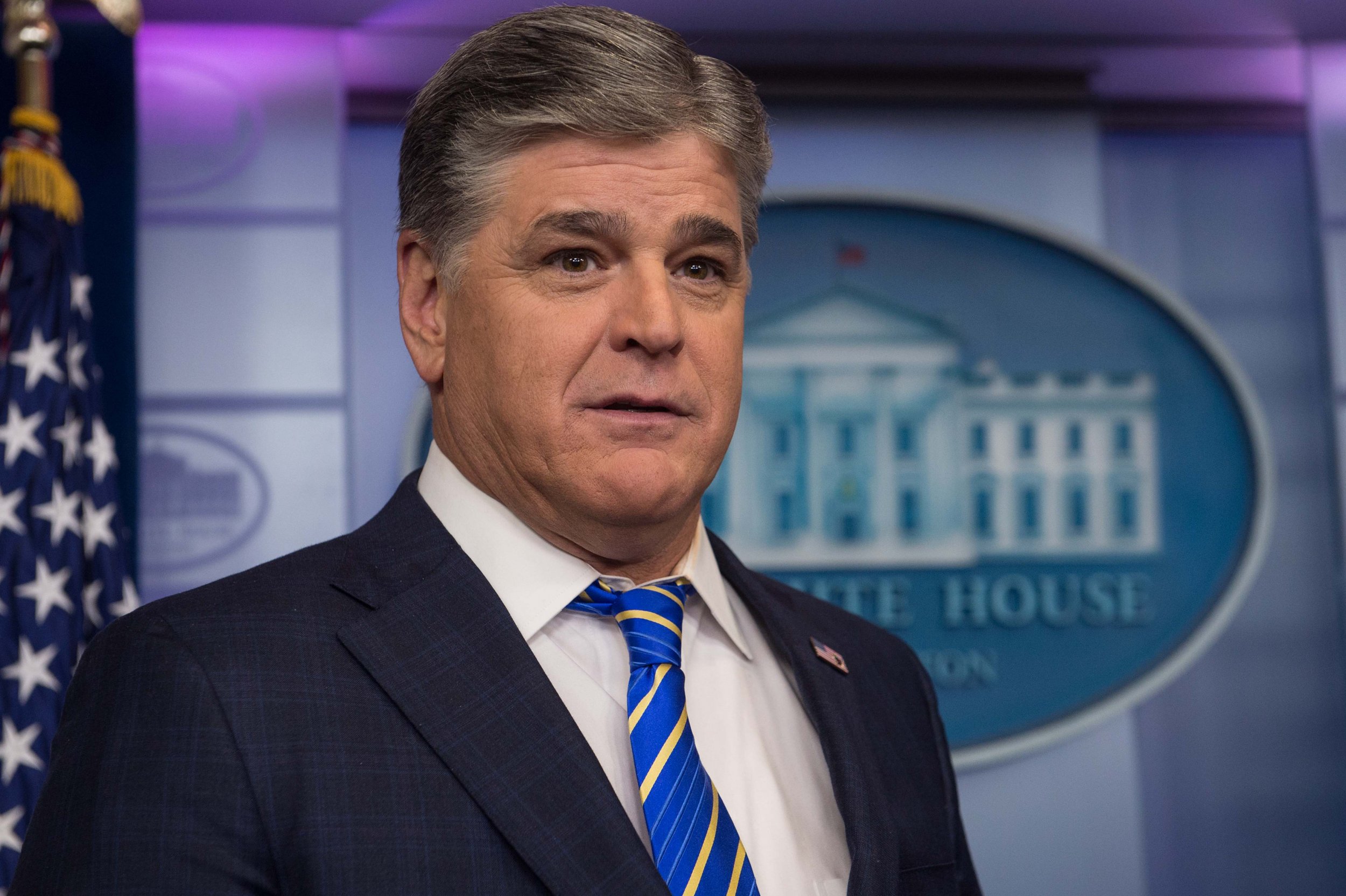 Fox News host Sean Hannity was almost immediately forced to roll back Thursday his criticism of a bombshell report that indicated President Donald Trump tried to fire the special counsel investigating Russian election interference.
Hannity, a long-time Trump champion who's often interviewed and praised the president, initially said The New York Times was trying to "distract" readers with its report on Trump ordering the Special Counsel Robert Mueller's firing in June before White House Counsel Don McGahn threatened to quit if the dismissal was carried out.
"At this hour, The New York Times is trying to distract you," Hannity said. "They have a story that Trump wanted Mueller fired sometime last June and our sources— and I've checked in with many of them—they've not confirmed that tonight."
Moments later, the clip below shows Hannity walking back after Fox News confirmed The Times account.
"So we have sources tonight just confirming to Ed Henry that yeah, maybe, Donald Trump wanted to fire the special counsel for a conflict. Does he not have the right to raise those questions?" Hannity said before flipping over to high-speed car crash in Arizona.
Indeed, Fox's report indicated that two former White House officials, then-chief of staff Reince Priebus and chief political strategist Steve Bannon, thought Trump would fire Mueller and both were "very worried" about the possible ramifications.
"They said, 'This is going to blow up,'" an unnamed source told Fox.
"Source tells me Priebus & Bannon believed President was going to fire #Mueller and worried about fallout but obviously in end he did not do it," Henry tweeted Thursday night during Hannity's broadcast.
Despite backing down on the air, Hannity stood by his defense of the president not dismissing Mueller after his program as well.
"Liberal media sheep shocked @realDonaldTrump thought about firing Corrupt Mueller and his liberal team of Hillary lovers, which HE DID NOT DO! They have NO CLUE about what's coming. Tick tock, tick tock....Stay tuned Irredeemable deplorables. Best Sean," Hannity tweeted.
The president called the allegation "fake news" when questioned by reporters Friday while attending the World Economic Forum in Davos, Switzerland.
Hannity has on several occasions accused the FBI and Justice Department of trying to undermine Trump's presidency, suggesting bias perpetrated by a "deep state" within the government.