Sean Parker Takes His Own Moonshot With $250 Million Cancer Donation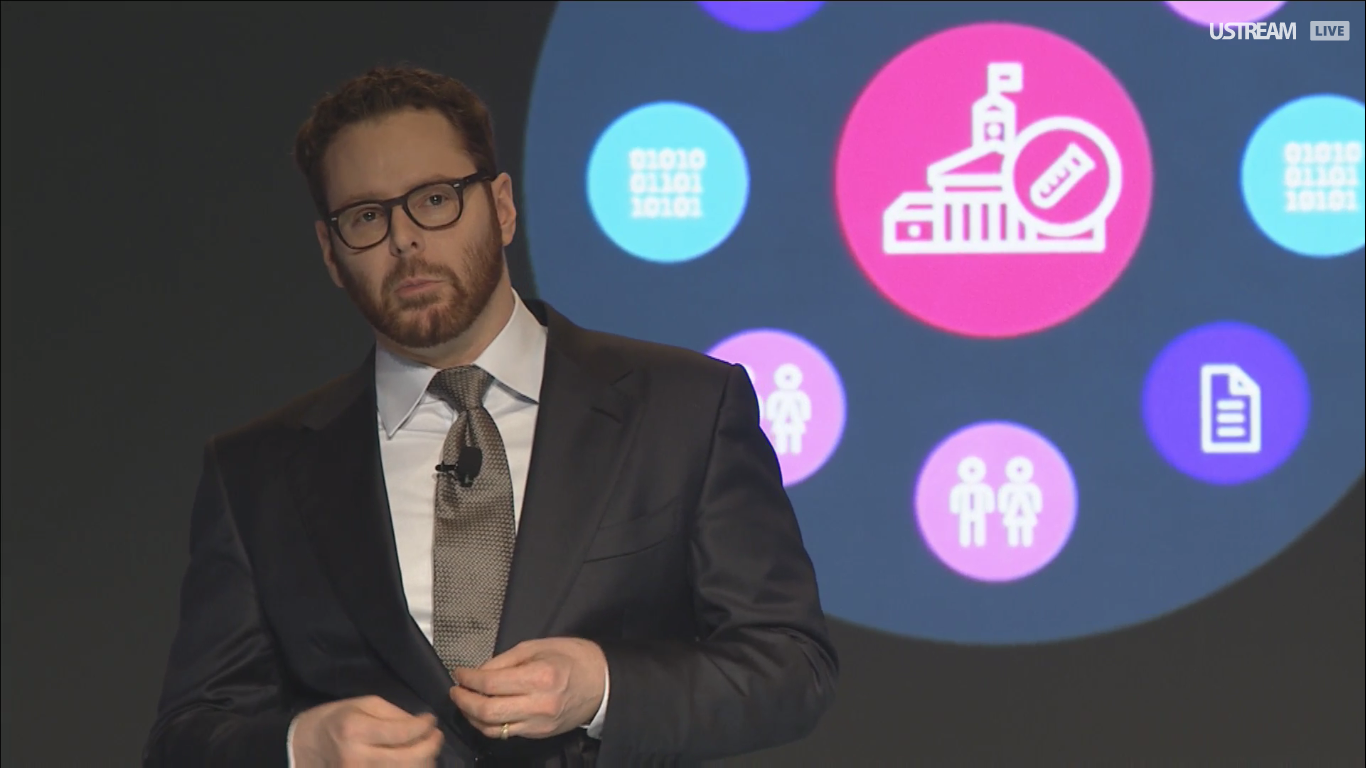 Sean Parker, the tech entrepreneur best known for his work with Napster, Facebook and Spotify, and perhaps Justin Timberlake's rakish portrayal of him in The Social Network, announced that his foundation would be giving $250 million toward immunotherapy cancer research.
Parker, speaking from a press conference in Los Angeles, pointed out two cancer treatments that are currently showing promise: cell therapy and immune checkpoint inhibitors.
Immunotherapy cancer treatments try to use the body's own natural defenses to take on cancer. They have the advantage of being flexible, evolving when tumors do, and of being noninvasive. Other cancer treatments, radiation, chemotherapy and surgery are all taxing on patients and can even be detrimental if the cancer comes back with newly mutated resistance.
With cell therapy, a patient's immune system "t-cells are harvested, modified and deployed to fight a patient's' tumors," according to Jeffrey Bluestone, Ph.D., CEO of the Parker Institute for Cancer Immunotherapy. The therapy is already showing some benefits, although more remains to be done, according to Parker.
Immune checkpoint inhibitors are a set of drugs that "take the brakes off the immune system," according to Parker, allowing the body's natural defenses to target a wider variety of cells than they would normally. Former President Jimmy Carter successfully treated his cancer with a drug of this type in 2015.
Parker's donation comes only months after President Barack Obama announced a cure for cancer initiative, led by Vice President Joe Biden, whose son died of brain cancer last year. Obama's "National Cancer Moonshot" is backed by a billion dollars in funding.
Parker said his foundation would help six research universities collaborate. They are Memorial Sloan Kettering, Stanford Medicine, UCLA, UCSF, the University of Pennsylvania and the University of Texas MD Anderson Cancer Center.
Parker said caution is one reason that cancer research has moved at a glacial pace over the last 20 years. "The system is broken somehow, funding doesn't reward risk taking," Parker said, "We don't get ambitious science...we get incremental science."
Parker also said he wants to streamline the funding process, and take scientists out of the grant-writing business, where he said the average scientist now spends a third of his time.
Parker sees immunotherapy as the best hope for treating the disease which will affect half of men and a third of American women over their lifetimes. "This is what cures look like," he said.